COMPETITION:- Week 2... ALL'S FAYRE AS CHAPEL BROOK BREWSTERS UNDERGOES REJUVENATION TO BECOME BREWERS FAYRE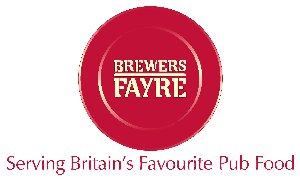 THE Chapel Brook Brewsters restaurant on Wilson Road in Tarbock, Liverpool has become the Chapel Brook Brewers Fayre as part of a £12 million integration programme to convert the Brewsters outlets, which have primarily focused on young families, to a more traditional pub restaurant format offered by Brewers Fayre. Brewers Fayre offers an adult orientated experience, where guests can dine in a relaxed and informal environment, but where families are still very welcome and well catered for.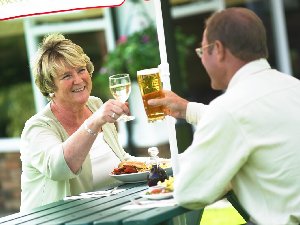 To celebrate the new Brewers Fayre restaurant, manager Tony Falloon is offering customers the chance to win a tasty meal prize. Tony comments:- "Changing to a Brewers Fayre means we can offer customers a more relaxing experience, whilst still maintaining a family appeal. We're really excited about becoming a Brewers Fayre and can't wait for our customers to try the delicious menu we have on offer!"

One lucky reader is in with the chance of winning a VIP meal on the house for up four people with a complimentary bottle of bubbly. The winners will get a chance to sample Brewers Fayre's delicious pub menu, filled with everyone's favourite pub classics such as award winning sausage and mash or cottage pie, made with prime Scottish minced beef or our scrumptious ploughman's lunch.

Also new for summer is our Farmer's lunch featuring ham and cheese quiche and a fantastic Wiltshire ham salad. The great summer menu, available until 12th September, also includes some nostalgic tastes of British summertime with Strawberries & Cream and Summer Pudding on offer, all washed down with a jug of Pimms!

The restaurant will still maintain a family friendly environment and for younger guests, the Fun Factory, complete with CCTV parentcam supervision will still be available, and is sure to keep them entertained before they tuck into their food from the Brewers Fayre Kids' menu. The new menu includes mini-adult dishes, such as mini fish and chips, chicken dinner and spaghetti Bolognese, so the little ones can feel all grown up!

Serving all your favourite pub food all day every day until 10pm, there really is no better time to take the weight off your feet!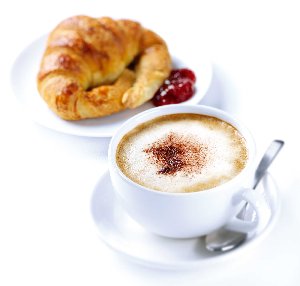 To be in with a chance of winning one of the great meals up for grabs at the new Chapel Brook Brewers Fayre pub restaurant, simply answer the following question:-

On which road is the new Brewers Fayre pub restaurant located?

Read the "Terms & Conditions" and then enter your answer with your full contact information to news24@southportreporter.com by 12:00 noon September 23 2005.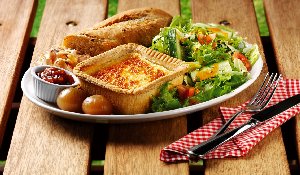 Terms & Conditions
• Normal Southport Reporter rules apply:-
1. No employees or any one connected with Southport Reporter or Brewers Fayre Pub can enter)
2. All answers carry must have your FULL name and address on as well as phone number for Brewers Fayre Pub to contact the winner on.
3. The judge's decision (editor) is final.

• Entrants must be over the age of 18

• The VIP meal is for up to four people (including the winner) and is up to the value of £75 on the food bill. Any additional cost plus any drinks other than the bottle of bubbly must be paid for.

• The runner up meal is up to the value of £50 on the food bill and all drinks or additional costs must be paid for.

All personal information including addresses will not be passes on or used in any other way other than to contact the winner.
All information will be held by PCBT Photography for vetting by Brewers Fayre to insure fir play, but for no other reason and will be deleted 3 weeks after close of competition.