Clippers Set Sail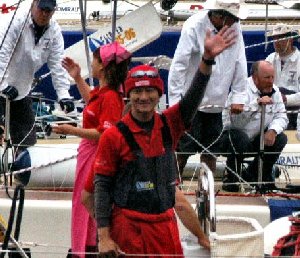 THIS year saw the return of the Clipper Race once again in Liverpool. The race is now the fastest and longest amateur sailing race in the world and covers a grueling 35,000 miles, over nearly a year. It's ten yachts brave high seas and chilling winds over seven separate legs, visiting 12 international ports. Destinations include Salvador (Brazil), Fremantle (Australia), Qingdao (China) and New York, before the race reaches a thrilling climax in Liverpool on July 2006. They set off from Liverpool in spectacular style on Sunday 18 September. The ten yachts all specially built for this race, departed from the Albert dock in full view of massive crowds that totalled over 10,000, despite the over cast weather. The public and VIP's including the double Olympic gold medallist James Cracknell and families of the crews mixed as they looked on from both sides of the Mersey and on the Mersey Ferry. Spectators covered their ears as two cannons fired by Liverpool's 208 battery of 103 Regiment Royal Artillery from the Pier Head to mark the start of the race. On the river a huge fatiller of Royal Navy, Merchant Navy and other vessels including, fire boats marked the way out of the river and some escorted them to the Bar where the real race started and the test of stamina began. In the skies the Clippers where given a send off by the Russian Air Force with a display of aerobatics skills by the world famous Yakovlevs.
The first leg from Liverpool to Cascais, we can disclose was taken by the Liverpool Clipper. So you can keep up to date on the amazing race and to find out more about this amazing race click on this link:- 05_06/homepage We will also be following the race with our news coverage with the help of Liverpool City Council, Clipper Ventures and also our international reporters.
Good Luck to all the crews.
The boats, each representing a city and country, this year are:-
Victoria, Canada
Jersey
Glasgow, Scotland
Uniquely, Singapore
WestenAstralia.com
New York, USA
Durban, South Africa
Qingdao, China
Cardiff, Wales
Liverpool O8, Great Britain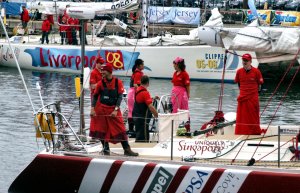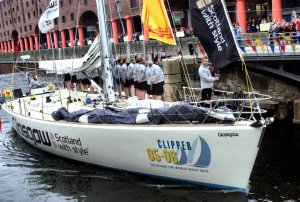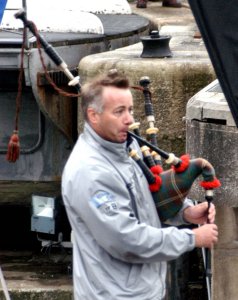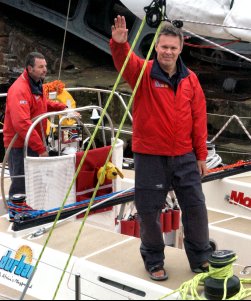 Page 1 of 13
If the green box above does not show, you must download a new edition of Java. To get it just use this link:- java.com/en/index.jsp