New Friend Ship launched
LIVERPOOL'S revamped Friend Ship is set for its maiden voyage across Merseyside schools. The Liverpool Culture Company's pioneering project will drop anchor at St Paschal Baylon Primary School on Thursday 29 September, revealing a brand new look.

It follows a spell in dry dock over the summer, which has seen the Friend Ship undergo an extensive rebuild in readiness for another whirlwind round of school visits. The refit has been overseen by Merseyside Dance Initiative (MDI), who earlier this year won the contract to breathe new life into the portable learning ship. MDI have employed a team of local artists including a designer, director, choreographer, dancers and a stage manager, to help realise the transformation, and develop each visit from the Friend Ship into an exciting interactive experience.

Between April 2004 and February 2005, the Friend Ship visited 80 primary schools across Liverpool, touching the lives of nearly 20,000 children. The revamped ship sets sail once again next month, and by March 2006 it will have visited a further 40 schools, using its cargo of cultural artefacts to engage 10,000 pupils. For the first time, the Friend Ship will also
travel to neighbouring boroughs, with visits to Knowsly schools already confirmed.

Councillor Mike Storey, leader of Liverpool city council, said:- "The Friend Ship is an incredibly valuable initiative, using a wide variety of artistic tools to teach our children about the importance of tolerance, diversity and community. It is an integral part of the Liverpool Culture Company's Creative Communities initiative, which is the largest programme of public and community art in the UK. The project has already made an impact on the lives of so many Liverpool children, and I'm sure it will continue to do so as it sets off on this brand new tour."

Liverpool's Friend Ship has been such a success that the Department of Culture, Media and Sport has provided funding for a national ship, allowing children across the country to benefit from a visit. The National Friend Ship was launched at Liverpool Town Hall by Culture Minister David Lammy in June this year. The national project is visiting nine other cities who bid alongside Liverpool to become European Capital of Culture in 2008.

Friendship organiser Kathy Heywood said:- "A huge amount of hard work has gone into renovating the Liverpool Friend Ship ahead of its unveiling, so it's really exciting to see it finally get back into schools. We're delighted with the improved look and feel of the project. It will be a real thrill to see how children react to the ship's new features."

After the special sneak preview on Thursday, the Friend Ship's first official port of call will be Monksdown Primary School, Liverpool, on 4 October.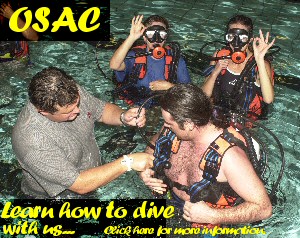 TOURISM SOUTH EAST AND VINCI PARK TRAIN TO IMPROVE STANDARDS
THIS year Vinci Park, who are Europe's largest car park operators, and Tourism south East have collaborated to train hospital car park staff. The professional training team was developed to deliver a standard of excellence in Liverpool and Birmingham. Tourism South East who work on behalf of England's Regional Tourism Organisation, has taken the role of training the participants of the Welcome Programme.

The Welcome Host Programme helps workers learn how to assist hospital visitors and local residents in perfecting their customer care, and communication services. The course also gives relevant information and requirements on the Disability Discrimination act. Sue Gill, Head of Skills and Training at Tourism South East said:- "We're delighted to be working with Vinci Park again. The parking situation in hospitals is often difficult, with doctors, nurses and the public-some of whom may be in a nervous or distressed state-vying for limited parking facilities. Parking attendants fulfil a vital role in the community and it is important they have the very best support and guidance in what can be difficult circumstances. This is what the Welcome to Excellence training coursed can give them."

During 2005 all employees in Vinci's hospital car parks will have completed both of the training programmes, so as to give the parking team the skills they require to understand the needs of the people who visit the hospital. Vinci's Park is dedicated to the quality of training their parking attendants receive, Training and Development Manager Dariush Mohandes adds
"Parking staff regularly deal with difficult situations where people may be distressed or confused. Vinci Park strives to develop its staff to provide the right balance between meeting our client hospitals' needs of top class car park management and the needs of the people-medical staff and public-who use the car park. Training and attitude make a huge difference and we see the Welcome to Excellence training courses as a means of providing a high level of service in tune with the local community."
Letters to editor:- "Be aware of a new car-jacking scheme."
A READER has sent us this email warning to drivers. The emailer does not want her identity to be revealed, but felt readers should be informed...

"Here's what they do: You return to your car left in a car park, unlock your car and get inside, start the engine and shift into REVERSE and when you look into the rear view mirror to back out of your parking space you notice a piece of paper stuck to the middle of the rear window.

So, you either switch off the car or leave the engine running and jump out of your car to remove that paper (or whatever it is) that is obstructing your view... When you reach the back of the car that is when the car-jackers appear out of no where, jump into your car and take off!

The door was unlocked, your keys were in the ignition, maybe the engine was running, (ladies would have probably left their handbag, with their purse, mobile phone etc; in the car) and they practically mow you down as they speed off in your car.

BEWARE OF THIS NEW SCHEME THAT IS NOW BEING USED!!!

Should this happen to you, just drive away and remove the piece of paper that is stuck to your window later.... and be thankful that you read this.

If you think appropriate, forward this to all your friends and family... purse contains all identification, and you certainly do NOT want anyone getting your home address. They already have your keys!"