BUSINESS OWNERS 'HOLD YOUR NERVE' ON HEALTH AND SAFETY
THE boss of a nationwide health and safety consultancy has warned business owners to hold their nerve in the face of "drama queen" scare tactics being used by some consultancies to drum up business. Jamie Cliffe, Managing Director of SMTS, says that some unscrupulous firms are using the rising tide of health and safety related legislation, coupled with issues such as
corporate manslaughter, the compensation culture, and no-win, no-fee lawyers to "scare customers witless".

"Some of these sales tactics amount to little more than 'hire or us, or you risk going to jail'!" said Mr Cliffe. "Our advice to anyone in business is that if you hear that sort of nonsense from a so-called health and safety expert, show them the door. It is true that the law is becoming a lot more complex, and it is true that responsible business owners should constantly review their health and safety procedures, and ensure that they have robust systems in place. But the legislation is not framed to 'catch out' ethical and well-directed companies that make the occasional mistake or slip-up, it's there to deal with the real cowboys who simply don't care about the welfare of their employees.

A professional health and safety consultancy, of which there are many, will take a much more positive view. For the most part, if you and your employees are aware of the regulations relevant to your business, and if people are working together and communicating well, safety awareness and attitudes will constantly improve.
Unfortunately, selling this more balanced approach to the subject calls for higher advocacy skills and greater technical knowledge, for the 'bottom feeders' in the industry, it is easier to try to put the fear of God into their customers, and we find that unacceptable. The industry really does have to be a little bit more grown-up than that."

Much of the information sold by unscrupulous consultancies is available free of charge from Government agencies, or off the internet. Mr Cliffe says that business owners should look for advice from health and safety experts who talk in 'measured tones' about behavioural change programmes and training, and who clearly have the experience and know-how to back up their
comments.
PARIS MILAN AND AINSDALE...?CATWALK SUCCESS FOR LOCAL FASHION SHOP
LIVI'S dress for less in Liverpool Road Ainsdale provided a superb fashion show for the Barnardo's annual Women of the year event in Whalley Nr Preston last week. The Event was attend by 300 women some of whom won awards.

The event organiser Pam Prestwich commented that:- "Livi's put on a fabulous show, with some amazing dresses, we were all delighted with Livi's."

Gill Fell, Livi's owner said the ladies who modelled were fantastic, all of them were either customers or staff at the shop but you would have thought they were professionals, we have 350 dresses in the shop and of course we could only show a fraction of them but it gave us a great opportunity to show our new designer range and some of the fantastic agency dresses.

Livi's has been asked to put on another show for the Jospice Ladies day held in November at Formby Hall Golf Club for ticket enquiries please ring Livi's 01703 575484
BIRKDALE MAN'S CORKING WAY TO RAISE CHARITY CASH
LOCAL man, David Owen of Birkdale and 2 friends put their sea-faring legs to the test last week when they set off on a first fundraising challenge for Claire House Children's Hospice as part of the Culture Cities Triathlon. David and the team, made up of 13 other business men from in and around Liverpool, cycled the gruelling 215 miles between Dublin and Cork in just over
24 hours in aid of local Claire House Childrens' Hospice. Already the team has raised an impressive £44,000 for the cause.

The Culture Cities Triathlon links the next 3 European Capitals of Culture through a different triathlon event each year in aid of charity. 2006 promises a marathon in Patras/Athens, 2007 a 5 mile swim through the gorge in Luxembourg City and for 2008, the team will be asking Liverpool's public to set them a challenge. So watch this space!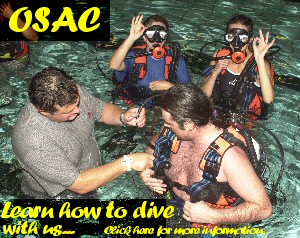 Liverpool Hosts Event to Attract Women in the North West to Construction
ACCORDING to research from AXA, 1 in 4 companies see maternity and paternity leave as a business risk, with 7% seeing it as a serious threat. Perhaps not surprisingly, smaller companies are the most concerned. Some 28% of businesses with 20 or less employees said that it was a business risk as opposed to 15% of those with more than 100 staff.
| | |
| --- | --- |
| No. of employees | % of businesses who see maternity / paternity leave as a risk |
| 5 to 20 | 28% |
| 21to50 | 27% |
| 51 to 100 | 21% |
| More than 100 | 15% |
Proposals made to the government in May, which are likely to form the basis of a new Parental Rights Bill, recommend extending paid maternity leave from the current 6 months to 9 and then 12. Mothers would also be able to transfer some of their leave to their partners.

Carol Anne Stewart, risk control training manager at AXA said:- "Employers need to make sure that they not only cover staff on maternity or paternity leave, but also that they are aware of their legal rights and that they respect these. If they don't, they could find themselves facing legal action. Some £6.2 million was awarded in employment tribunals last year, compared to £4.3 million in 2003."

Sadly, research would suggest that many employers are not fully aware of the rights of pregnant members of staff. According to research by the Equal Opportunities Commission (EOC) earlier this year, 45% of women who are pregnant claim they
experience some form of discrimination.

On a regional basis, 38% of businesses in Wales said they see maternity and paternity leave as a risk – the highest percentage in the UK. This is followed by 28% in London and the South West.
| | |
| --- | --- |
| Region | % of businesses who see maternity / paternity leave as a risk |
| Wales | 38% |
| South West | 28% |
| London | 28% |
| The North | 27% |
| South East | 24% |
| The Midlands | 19% |
| Scotland & Northern Ireland | 19% |
Below are some of the main rules on maternity leave:-
• All pregnant employees are entitled to 6 months maternity leave
• Employees with 26 weeks of service by the end of the 15th week before childbirth can take an additional
6 months leave
• Maternity pay lasts for 6 months and is payable to employees with 26 weeks of service by the end of 15th week before childbirth
• Maternity pay consists of 90% of an employee's average weekly earnings for the first 6 weeks. For the remaining 20 weeks, it is paid at £102.8 a week or 90% of earnings, whichever is lower
• Women have the right to return to their employment after maternity leave.
• Employees returning from maternity leave have the right to request flexible working

AXA advises all business managers / HR managers to think about succession planning, and put solutions in place, so that they are better prepared for maternity and paternity leave. Such 'solutions' for example might include:-
• Succession planning; For example, existing employees shadowing an employee before they go on leave for at least 6 months
• Employing temps to assist with the workload of those who are given added responsibility whilst a colleague is on maternity leave
• Identify temp agencies that specialise in providing appropriately trained individuals for the position to be filled – this can reduce the amount of training or supervision required.
• Wider training for all employees across difference roles
• Where it is not possible to employ a temporary worker, consideration could be given to reallocating salary savings across the business asked to cover the extra work / duties

Carol Anne Stewart continued:- "In addition to covering periods of maternity leave, business can greatly benefit by providing 'family friendly' hours or practices which could include flexible working hours or partial working from home. The lifeblood for successful businesses is the quality of individual employees. By ensuring that all staff - not just those on maternity leave but also those undertaking additional duties - are managed correctly will assist in maintaining a settled workforce."