LODGE LANE MEMORIES
LODGE Lane residents, past and present, are being invited to share their memories and contribute to an exhibition that will celebrate local history. Do you remember Gloins, the pet shop, the jewellers, the post office at Sefton Park Mews, performances at the Pavilion? If you have memories of life on Lodge Lane, or old photos and artefacts you'd like to share, you are invited to drop in to Edge Hill Library between 1-3pm on 19 and 26 October and 2, 9, 16 and 23 November.

Liverpool City Council leader, Councillor Mike Storey, said:- "Regeneration like this boosts business and reputation, but digging deeper and collecting memories for an exhibition also recognises the past of an area in a project which will have a
big impact on the future."

The information gathered will be used in an exhibition planned for later this year and is part of the Shops Upfront project, managed by Liverpool Culture Company and co-ordinated by TiC Consultants.

Project Co-ordinator Sonia Bassey, from TiC Consultants said:- "Local people are vital to this project and we're inviting them to bring the past to life by sharing their memories of this heritage-rich neighbourhood. The Shops Upfront initiative
aims to promote Lodge Lane and regenerate local shop fronts using artists, designers and community groups. It is expected that the improvements will attract more people into the shops, boosting business and improving the area. Various workshops will be taking place throughout October and November, please see posters in shops on Lodge Lane for further details."

Creative Neighbourhood Manager Alicia Smith, from the Liverpool Culture Company said:- "There's such an amazing amount of history in this area and people hold the key to it. They can unlock a whole treasure trove of memories and experiences with all the items that are brought along to the public workshops."

For further information, please contact Sam Dawson at TiC Consultants on 0151 703 2000. Individual appointments can be made if the drop-in session times are not convenient to you.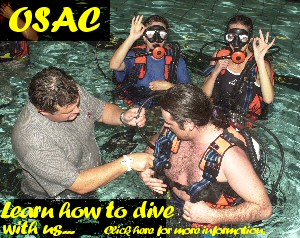 Bridget Jones, you're off the hook… but beware the single man about the house
NEW research from Prudential Home Insurance has revealed a new generation of accident-prone home-dwellers. The survey of 1,000 adults revealed that single people are the most likely to cause damage or destruction in their own homes, with DIY and cooking proving to be their most destructive pursuits. House parties came a close 3rd in causing damage in the home.

It is, however, Bridget Jones's male counterpart who comes out top in the hapless stakes. The survey showed that single males were more likely to cause damage or destruction in the home than anyone else. For 43% of single males cooking is the hazard most likely to end in a breakage of some kind before the meal reaches the table, compared to 36% of single females. Men, both single or married, were open in acknowledging their careless approach to activities around the home with 27% and 30% respectively blaming themselves for being the cause of home destruction, compared to just 9% of married or co-habiting women. DIY is overall the most hazardous pastime with 38% of the sample citing it as the activity most likely to cause damage or destruction. Among male singletons, this figure rises to 45%. There are now more single men in their thirties than women, and those that choose to live alone has reached record levels. Men between the ages of 25 and 44 are twice as likely as women to live alone.

Philip Southgate from Prudential Home Insurance comments:- "It seems that hectic lifestyles are taking their toll on our care around the home and that men, particularly single ones, are the most likely to regularly drop that dish or spill that glass of wine. It is our advice that people check their home contents insurance to ensure they are covered for accidental damage and that any high value items are named on their policy. Spillages and breakages are among the most common causes of damage and something as simple as knocking over a cup of tea could completely ruin an expensive laptop or carpet."

When it comes to house-guests, those over 65 years old claim to be safest and half as likely to have any sort of mishap around the house. The survey shows that those over 65 are 38% less accident-prone than the national average and are 67% less likely to have an accident than a single male.

Prudential's most accident-prone households:-
1st Single Males
2nd Single Females
3rd Married / co-habiting couples / families
4th Divorced / separated / widowed

Activity most likely to cause accidental damage overall:-
1st DIY
2nd Faulty Appliances
3rd Cooking
4th Children's play
5th Parties / Entertaining
6th Cleaning