"As Tom Cruise said to me…"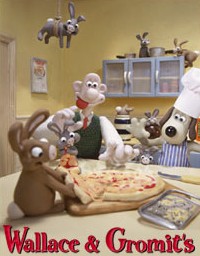 YOUNG people in Southport get chance to win a visit from film expert for their learning centre. Ever wondered what Tom Cruise is really like in the flesh?
Young film fans in Southport have the unique chance to win a visit to their learning centre from one of the nation's top film critics as part of the Young Film Reviewer of the Year competition in association with Connexions Card and Vue Cinema at Ocean Drive.

Dan Jolin, Reviews Editor of Empire, the UK's top-selling film entertainment magazine will be visiting the school or college of the winning reviewer to give a talk and answer questions on film as part of the competition's first prize. It will provide a unique chance for other film fans at the winner's learning centre to ask Dan about what makes a great film, plus an insider's view on his life as a cinema reviewer including the stars he has met and interviewed such as Tom Cruise and Halle Berry. Dan is head judge of the Young Film Reviewer of the Year which gives young people a chance to make their feelings on film heard with the launch of a competition to discover hidden critical talent.

Anyone aged between 15 to 19 and fed up with taking their lead from adults on what makes a blockbuster or a tragic turkey is eligible for entry. All they require is a pen and paper or access to email. Judges will be looking for creative writing about not only the film they've watched but a piece of writing that captures the entire cinema experience to convey exactly what its like watching a film in Southport.

For tips on film reviewing and how to enter, young people can either go to:-
www.connexionscard.com or visit their local Vue Cinema, Ocean Drive, Marine Drive for a flyer.

Entrants must send a short and sweet review (600 words) of one of the following films on general release before the closing date of Monday 24 October 2005:-

· Pride and Prejudice
· The Longest Yard
· Oliver Twist
· Goal!
· Wallace and Gromit and the Curse of the Were-Rabbit

Budding reviewers can take any angle they want; from the way the film made them feel, the reaction to a specific scene or an actor's performance and put their personal stamp on it. The reviews can be as bold, creative, witty or as bitchy as they like, as long as they're clean. The winning Young Film Reviewer of the Year will win an amazing home cinema system and TV, plus a 6-month pass to watch films at any Vue Cinema across Britain free of charge. Five runners-up will also receive a pass for 3 months.

Dan Jolin, Reviews Editor, Empire magazine and chair of the judging panel offers some advice:- "A good review is knowledgeable and authoritative as well as lively, original and engaging for its readers. This is a film review competition with a difference, the young film reviewer must write a piece that captures the entire cinema experience from the perspective of someone living in Southport."
ALL ABOARD FOR THE SPACE CITY TOUR…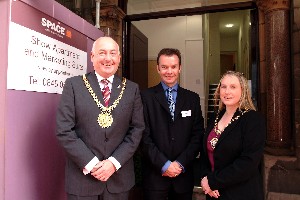 TO celebrate the launch of its latest new Liverpool project, SPACE Developments invites you to jump on board one of its guided historical bus tours of the city centre.

Dating back to the 1880s, the company's stylish Westminster Chambers development, situated on the corner of Crosshall Street and Dale Street, is an impressive Grade II listed building in the city's thriving commercial quarter.

With work now well under way on creating 62 highly individual and distinctive duplex and single storey apartments, the Lord Mayor of Liverpool Councillor Alan Dean officially open Westminster Chambers on Thursday 13 October.

This marked the start of five days exclusive bus tours around the city centre undertaken by local historian and architecture expert John Edwards. It takes in Liverpool's most historic buildings with architecture dating back to the same late Victorian era whilst giving a flavour of their fascinating individual histories.

Only three more days are left:-

Monday 17 October – Places still available
Tuesday 18 October – Places still available
Wednesday 19 October – Places still available

Places are limited and are being snapped up fast so reserve your place as quick as you can!

The big red bus tour will start and terminate at Westminster Chambers giving you plenty of time to visit the show apartment and Marketing Suite. To reserve your seat, please call 0151 231 6100.
Book Review:- "50 FABULOUS WALKS in England's North West"
ISSUED by the Northwest Regional Development Agency and is linked to ITV's 50th Birthday celebrations and its campaign 'Britain on the Move'.

This is a great find, useful for experienced hikers and for casual walkers alike with a good range of walks from easy strols to more strenuous challenges. The routes appear clearly explained and are accompanied by interesting details and comments from a group of celebrities to wet the appetite further.

Definitaly a book to make you get your boots (or trainers) on and stride out. For more information about this book see www.visitenglandnorth.com
Our vedict:- Four out of Five.