ROCKING ON...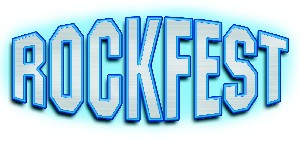 ONLY a few days off what will be an amazing night of Pop Rock at Havana in the hart of the now sleepy seaside resort of Southport. On the line up are five bands, NG26, ABE, Post Haste, Gorilla Farm and Revolution! Tickets are £3.00 in advance from us here at 4a Post Office Ave, Southport, or from the Champion Offices on Lord Street, Southport. All the Cash raised will go to the Christmas Lights Campaign.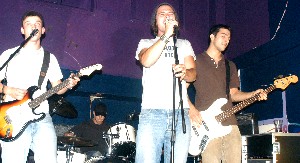 The bands start at 9pm prompt. Out side we will have a Monster Truck and all the lads and lasses entering will get the chance to win a ride in the truck along Lord Street, that very night! With thanks to alladstrader.com. Also on that night the Lord Mayor will visit with his Jag, which will be parked out side for you to take a look at.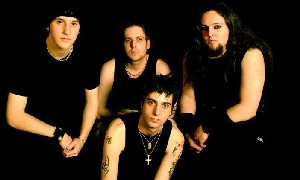 Tickets are selling fast, so to be 100% of getting a ticket, pop in this week in advance and clam your ticket to see the event, that will go down in the towns history.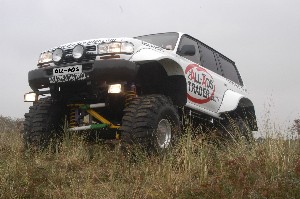 Kilbride Productions Presents:- "Top Hits & Tales"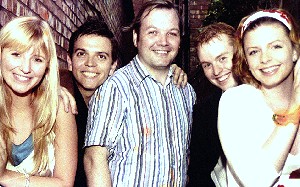 MR DAVID Bamford, Miss Catherine Rouse, Mr Matthew Ashton and Miss Carley Stenson (Steph from Hollyoaks) perform for you a fantastic show of show stopping and chart topping music chosen by them. The event will be held on Sunday 13 November at 7:30pm in the St John Ambulance Hall, Wright Street, Southport. Tickets £5.50 and £3.50 (OAP & Under 16). Early bookings can be made from Justin on 01704 531 021. Tickets can also be bought on the night at the stage door.
200 kilos of fireworks seized in Bootle
MERSEYSIDE Police Officers from the Matrix team, working together with Neighbourhood officers from Sefton and the Merseyside FIRST Team, have seized 200 kilos of illegal fireworks following the arrest of two men and a woman on Thursday, October 13 2005 on suspicion of theft of a load from a lorry in Manchester.

Following the arrests outside an industrial unit in Hawthorne Road, Bootle, officers searched the interior of the building and discovered the haul of illegal fireworks, which are also believed to be stolen.

The two men and the woman from Bootle, who are in their 30s, have been taken to a police station on Merseyside where they will be questioned.

Chris Case from the Merseyside FIRST Team, said:- "These fireworks were being stored in unregistered storage in a very dangerous condition. The fireworks were being stored alongside cans of petrol. gas heaters, and gas cylinders, which could have had disastrous consequences."

Anyone with information on people selling or storing fireworks illegally and with information on people using fireworks irresponsibly and anti-socially is urged to call Crimestoppers on 0800 555 111.