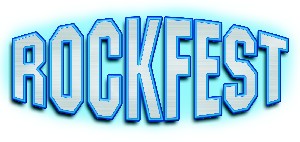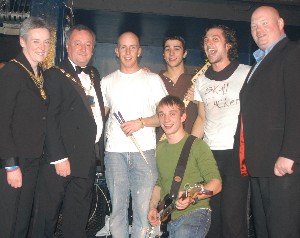 IT ROCKED! The night was very well attended and all the preparation and hard work organising it paid off. Sadly, both NG26 and Gorilla Farm could not make it. Two bands from Liverpool stood in at very short notice to cover for them. The first one, taking the place of Gorilla Farm, was Live Jam, who made a stunning performance dressed in black and whites, they soon got the place rocking. Then hitting the stage was Blyno Zenyth. This four-piece group soon got the joint into a frenzy as they launched into a set that dictated the pace for the rest of the night. We would like to thank these two bands for standing in at such short notice. You did us proud! More next week about what happened and a statement from NG26. Also on stage were Southport based bands, Post Haste and Revolution whose acts are now getting to the point that they will be developing serious interest in the music industry. Who knows, if you came to the event, you might have seen the next super star band! ABE pictured above, finished the night's live acts on a high note. Outside Havana, a Monster Truck that was supplied for the night by Formby based alladstrader.com which dominated the entrance. The truck later that night took the winners of
a raffle around the town.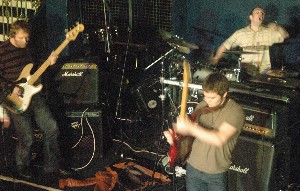 Also on that night the Lord Mayor's 'Jag', was parked outside as he visited the gig. We will bring you lots more comments and full review next week. We will also reveal the final total raised for the Southport Christmas Lights Campaign on the night. Yes, we will also give you a few audio and video highlights of the night's activities on the stage.
All of us at Southport Reporter would like to thank everyone who came and supported the event and also a big thank you not only to the bands, All Ads and the Mayor, but also to the nightclub Havana. Without their help we could not have put on such a stunning show. A special thanks has to go out to the Champion, as well as backing us up with extra media coverage, they also for supplied some more staff on the night, and posters.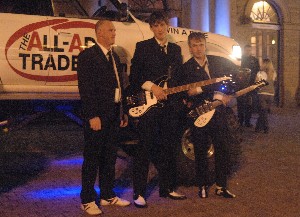 Capital of Sculpture?
WALK the Plank will host a theatrical walk this half term, which is inspired by the gargoyles, sculptures and monuments around Liverpool on Wednesday 26th October at 6pm. The project is aptly named Beauty and the Beast and forms part of the Around the City in 80 Days programme funded by the Liverpool Culture Company and Urban Cultural Programme working together for European Capital of Culture 2008.

Liverpool has the most listed buildings of any British city outside London, therefore taking inspiration from statues and monuments found on Pier Head, along with ship figureheads (Beauty) and gargoyles (The Beast), artists Eilidh Bryan and Rowan Watts have been commissioned to work alongside students from Liverpool Community College to create two large lantern sculptures, one for Beauty and the other The Beast, which will make their first appearance on this guided walk during half term.

Walk the Plank were given international recognition for their lantern work on the closing ceremony of the Commonwealth Games.
Usdaw horrified at rise in violence against retail staff
RETAIL union Usdaw is horrified that the latest British Retail Consortium crime survey has revealed another steep rise in violence inflicted on shopworkers. The Retail Crime Survey for 2004 revealed the worse figures for over a decade showing that physical violence against staff was up by an alarming 14% since 2003 and verbal abuse rose by a staggering 35%.

"These figures are very disturbing as it seems a small section of criminals and irresponsible consumers think
shopworkers can be treated as physical and verbal punchbags.

We've been running a hugely successful Freedom From Fear campaign designed to combat these problems so it's frightening to think that the problem could be even worse without our efforts.

Violent offenders have to get the message that shops have a zero tolerance policy for violence and we will continue to work with retailers, police, local authorities and consumer groups to make sure every store is as secure as possible. Our members can rest assured we will campaign for tougher measures, including the increased use of ASBO's and tougher sentencing, to protect them from thugs.

Our own research shows shoplifting and refusing to serve underage drinkers are flashpoints for violent incidents in stores and we will continue to work with all the major retailers to make sure visible security is on hand to deal with shoplifters who often suffer from drink and drug dependency issues. We are also enthusiastic supporters of the Prime Minister's respect agenda, as the BRC are right to say our society has lost a sense of treating shopworkers decently and our members have a right to go to work without the daily terror of being attacked or verbally abused.

Our message to frustrated shoppers who think it's ok to scream abuse at shop staff is quite simple. There is no circumstance in any store in the UK where a shopper has a right to verbally abuse a shopworker who is just doing their job. The figures for violence and verbal abuse may be the highest for a decade but there is a lot of good work being done to address this problem and we will not rest until we significantly reduce the levels of abuse our members have to endure on a daily basis. We will win this battle and make working with Freedom From Fear a reality rather than an aspiration." says Usdaw general secretary John Hannett.