QueBar Open!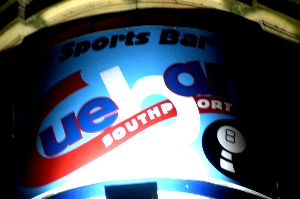 THE QueBar is open now next to Southport's number one night club Havana... The bar is a really amazing sports bar with lots and lots of pool tables... Well it is called the QueBar...! It also has large screen TV's and a stunning bar with equally stunning bar staff serving your favourite drinks... This is well worth a visit if you have any time in your lunch break or in the evening to sip a cool pint and play a quick round of pool with your mates...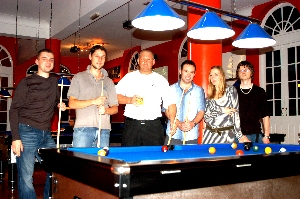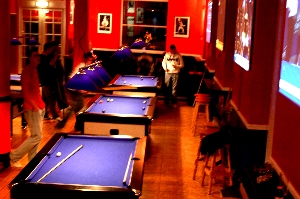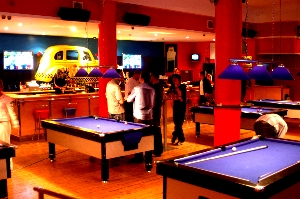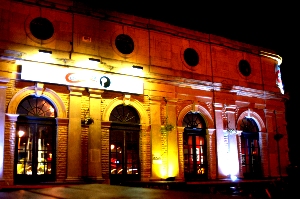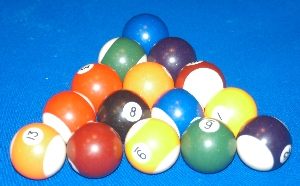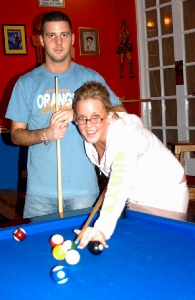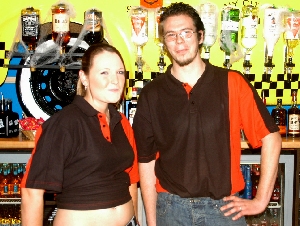 RACECOURSE STAFF RAISE £2,015 FOR SOUTHPORT HOSPICE
4 MEMBERS of staff at Haydock Park Racecourse have raised £2,015 for Southport's Queens Court Hospice by completing the Great North Run. The team raised more than £4,000 for local charities, and the proceeds were split between Queens Court and the adult leukaemia unit at Withington Hospital in Manchester.

The racecourse's managing director Adam Waterworth and his personal assistant Karen Jones were joined on the 13-mile run from Newcastle-upon-Tyne to South Shields by sales manager Carl Ramsden and porter Scott Williams. Queens Court Hospice's Sylvia Howard was on hand at the racecourse's most recent meeting on Thursday 20 October to be presented with a cheque by the 4 athletes.

Adam Waterworth said:- "It was hard work, but we are all delighted to have completed the run and raised funds for such worthy causes. Queens Court treated my father earlier this year, and I saw first hand the wonderful care they offer."
Letters To Editor:- "To Sefton Rangers, THANK YOU!"
"JUST to ask whether you could print a special 'Thank you' to Charles, Julie and Christopher, beach rangers, who made my holiday a 100% better than it would have been.
Charles advised me on the safe areas of the beaches and that most dangerous areas were clearly signposted and that there was a bike lending service, which I had for one day to explore the countryside and and had a wonderful time. Julie was very informative and helpful as was Christoper, who told me about all the birdlife and showed me the discovery centre.
THANK YOU SO MUCH.

Again, thank you so much for providing such a welcoming and helpful service, a great advert for Ainsdale as I will let all my friends know what a lovely time I had." Chris Austin