Oxton Art Fair
THE Williamson Art Gallery & Museum on Corner of Slatey Road and Balls Road, Birkenhead / Oxton is to hold a Exhibition and sale by local artists on Saturday 12 November 10am to 5pm and Sunday 13 November 10pm to 5pm.

The exhibition and sale holds all types of work by by local artists ranging from painting, jewellery, wearable art, photography, animation, sculpture, drawing, collage, illustration.

For more information phone:- 0151 652 4177. Parking at rear. On bus route:- 92, 191 and 190
Trek the Sahara Desert for the Mental Health Foundation
THE Mental Health Foundation is hoping that walkers are going to put their best foot forward and take part in a trek across Morocco's Sahara Desert in March 2006 to raise money for the charity, which helps people to survive, recover from and prevent mental health problems.

On their 7 day trek, walkers will encounter mesmerising landscapes, sand dunes, nomadic camps and camels. Participants do not need to be super fit to take part and will receive a training plan to help them get into shape prior to the trek. The charity will also be on hand to provide hints and tips on how to raise the required funds.

Andrew Moffatt, Director of Fundraising at the Mental Health Foundation said:- "This is a once in a lifetime opportunity to see an exciting and exotic part of the world, and it's for a very good cause. The work of the Mental Health Foundation makes a big difference to the 1 in 4 people who experience mental health problems each year, and their family and friends. We need to raise money to ensure that this vital work continues."

Trekkers are asked to pay a registration fee of £199 and raise a minimum of £2000 in sponsorship. Flights, accommodation, camping equipment, meals, guides and medical support are all included. Recent research by the charity shows that physical exercise is one of the best ways to look after and improve your mental health. To find out more about the Sahara trek, email events@mhf.org.uk or visit www.mentalhealth.org.uk/challenges.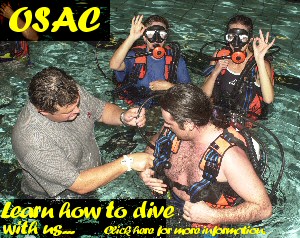 CONRAD SHAWCROSS: THE STEADY STATES
CONTEMPORARY sculpture at the Walker Art Gallery. This winter the Walker Art Gallery will be presenting a major solo exhibition by artist Conrad Shawcross. The exhibition, which runs from 26 November 2005 to 26 February 2006 will contain new sculptures, specially commissioned as a collaborative project with The New Art Gallery Walsall.

2005 is Einstein Year, a celebration of the scientist who changed the way we view our world. In Conrad Shawcross: The Steady States science is fused with art in 3 new pieces that draw upon cosmology, quantum mechanics and musical theory to form a fascinating sensory experience.

One of the sculptures, Space Trumpet, was inspired by a trip the artist made to see the microwave radio telescope in New Jersey, which in 1963 had inadvertently picked up the microwave "background noise" coming uniformly from all directions in space and left over from the birth of the Universe. This was the first time that sound and radio waves, rather than light, were used to explore and map out the universe. Its findings gave great credit to the Big Bang theory. Space Trumpet allows the viewer to climb into what looks like a shed on stilts at the listening end of a giant ear trumpet. The technical dexterity needed to construct on such scale is obvious and quite breathtaking. We are dwarfed by the construction, which invites us to consider the infinite scale of outer space and our tiny and futile position within it.

Another piece, called Loop System Quintet, is a line of 5 interconnected oak machines. Each of the 5 mechanisms produces a 3 dimensional harmonic loop of light. Conrad says:- "This system has been born out of a marriage between quantum mechanics and musical theory. A hybrid of romance and empiricism, the machine is all folly and with no product, as a machine, it is tragic". The loops of light formed, similar to those made by sparklers on Guy Fawkes night, are hypnotising- as are the sounds of the smooth and rapid motion of the seemingly cumbersome machines. The final sculpture is a reconstruction of a harmonograph, a popular Victorian device that created patterned drawings by means of a pendulum. Harmonic Tower is a tall and dramatic contraption, which despite its size creates delicate images. The large-scale drawings produced by this six-metre high tower are displayed alongside it and work as a visual interpretation of harmony."

Ann Bukantas, curator of fine art at the Walker Art Gallery, says:- "Conrad is one of the most exciting and innovative of a new generation of sculptors, so it is thrilling to show his work within the context of the Walker Art Gallery's historic sculpture collections. His work is intellectually rigorous and challenging in its inspirations. The end result is visually stunning and dramatic, combining light, sound and motion. To create this exhibition we have worked in partnership with The New Art Gallery Walsall, enabling Conrad to make a large body of new work that, together, we can bring to a much wider audience".

A publication, including essays by Jenny Uglow and Andrea Bellini will be available to accompany this exhibition. This project has been supported by the Arts Council England, The New Art Gallery Walsall, Henry Moore Foundation and the Arts Council National Touring Fund. Conrad Shawcross is represented by Victoria Miro Gallery, London.