Warm Start to Winter Campaign
VISITORS to St George's Hall this week are guaranteed a warm welcome. More then 30 organisations are joining forces to provide information on how to keep warm and healthy this winter. The Winter Survival Information Fair will be held on Friday 4 November between 10.30am and 3,30pm. It will be opened by the Lord Mayor, Councillor Alan Dean.

There will be information and advice on all aspects of keeping warm and staying healthy throughout the winter months, including energy efficiency, benefits advice, keeping fit and what grants are available. The fair is sponsored by British Gas and among the organisations taking part are the City Council, Pensions Service, Merseyside Fire Service, Merseyside Police, the Primary Care Trust, Age Concern, Merseytravel, Local Solutions and utility companies.

Councillor Dean said:- "A very severe winter is being forecast so it is even more important that this year people have as much information as possible about how they can stay healthy in the winter months and keep their houses warm. They can also find out about benefits and grants which they entitled to. This fair will provide a wealth of information to see everybody through the winter."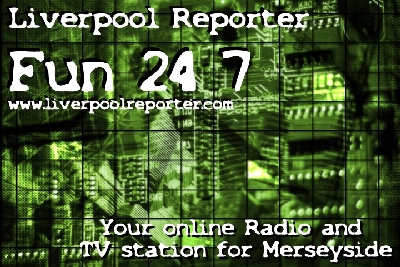 Youth Service to reach more teens
A SIGNIFICANT shake-up Liverpool's Youth Service is set to be approved in a bid to engage more young people and tackle anti social behaviour. The reorganisation will see a chunk of the annual £5.5 million budget targeted at areas where there is a problem with youths causing annoyance. More resources will also be deployed in areas where there are higher levels of young people and greater deprivation, mainly in the north of the city.

The changes will also ensure that no teenager lives more than 1.5 miles from youth service provision, that 80% of the budget is spent on 13-19 year olds and there are activities available 7 days a week. And neighbourhood committees around the city will make decisions locally about where the money is spent, in consultation with young people, rather than it being done centrally by the city council.

Councillor Paul Clein, executive member for children's services, said:- "The Youth Service has the potential to reach an enormous number of youngsters and help influence their behaviour and improve their chances in life. The changes we are making are designed to ensure it touches more teenagers and that the types of activities that they get involved in are stimulating, educational and rewarding. The aim is to ensure the activities actually have an outcome rather than just diverting them and taking them temporarily off the streets."

The city council is to invest in 2 more mobile youth vehicles in an expansion of the service, taking the total number to 5. This is due to their popularity, which has seen them used by thousands of youngsters since they were introduced last year. It is hoped that the changes will increase the number of the city's 40,000 13-19 year olds reached by the Youth Service from the current level of 17% up to 25%. The proposals will be considered by the city council's Executive Board on Friday 11 November.