Stub it out!
UNDER age sales of tobacco is just one of the issues being tackled in Warrington in a joint initiative between the Council's Trading Standards and the Primary Care Trust (PCT). In the United Kingdom about 450 children start smoking every day and more than 80% of smokers take up the habit as teenagers.

In Warrington, the Council's Trading Standards and the PCT have joined forces to address some of the issues relating to tobacco and smoking and to help young people and adults kick the habit. Trading Standards has recently secured funding for a Tobacco Control Project Officer to help tackle issues and a key focus will be under age sales of tobacco and reducing the numbers of young people who start smoking. Trading Standards will seek to work with traders to improve compliance and assist them to address the issues around young people buying tobacco.

Actions such as this that prevent access to tobacco by young people have been proven to reduce the numbers starting to smoke and make it difficult for young smokers to continue. Trading Standards will also work with the PCT's Stop Smoking Service, which supports both adults and young people who wish to stop smoking. For young people there is a drop-in centre at Connexions at the Gateway, Sankey Street Warrington on Tuesday afternoons between 3.30pm and 5.30pm. To contact the Stop Smoking Service telephone 01925 843713.

Cllr Maureen Banner, Executive Board Member for Wellbeing, said:- "This joint initiative between the Council and the PCT will tackle a range of issues around tobacco, in addition to under age sales and support for young people who wish to stop smoking the emerging issue of counterfeit cigarettes that pose added health risk to smokers will be an area of this work".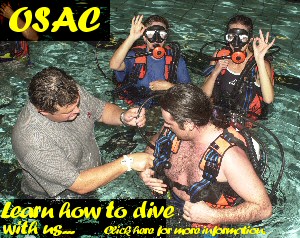 Inbound Flights to Brilliant Blackpool a Sell Out
THE Blackpool economy is already benefiting from Friday's Jet2.com launch at the town's airport, with the inaugural inbound flight from Belfast full to 148-seat capacity and many other dates close to selling out.

The North's low cost airline launches its sixth base at Blackpool on Friday 4 November, creating around 50 new jobs, with the company basing one of its 148-seater Boeing 737 aircraft at the airport from next spring.

The airline, whose inaugural destination is Belfast, will complement this with services to Murcia (Alicante) and Palma in spring 2006 and the prospect of even more destinations to follow!

Jet2.com boss, Philip Meeson, said:- "We are absolutely delighted to be adding Blackpool to our extensive portfolio of Northern bases and are hugely encouraged – as should the region be – with the sell-out of our first ever inbound flight to Blackpool. The people of Northern Ireland certainly rate Brilliant Blackpool as one of their top holiday destinations.

Other key holiday dates are also nearing capacity and with four flights arriving every week from the capital of Northern Ireland, the economic development of Blackpool and the wider region should be greatly enhanced.
We urge people to book now in order to avoid disappointment.

In addition, our marketing of Blackpool and the North West region in Northern Ireland and Spain will raise the profile of the area as wonderful tourist destination.
Whilst we are generating inward investment, it is clear that the people of the region are keen to travel overseas, low cost and from their local airport, as sales on our outbound services are filling up fast.

Belfast sales are going well whilst forward bookings on next spring's Murcia (Alicante) and Palma launches are also encouraging, so we'd advise holidaymakers to book early to make the most of the lowest fares from Blackpool airport."

In a national poll recently, Belfast was voted the second best city in the UK, up three places from the same survey 12 months ago. The city is undergoing something of a modern revival with smart bars, trendy restaurants and city living aplenty. What's more, the city also makes a great low cost gateway to North West Ireland and everything that it has to offer.