UPWARDLY MOBILE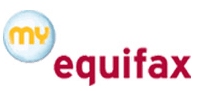 MyEquifax this week warns consumers about the impact mobile phone agreements can have on their credit.

86% of UK households now have at least one mobile phone and mobile spend in Q1 2005 was reported at £3.3 billion, 17% higher than the same quarter in 2004. However, many consumers are not aware that by purchasing a mobile phone on a 12 month contract, they are actually taking out a line rental agreement which is shared with the credit reference agencies. Leading online credit information provider, MyEquifax, is therefore advising individuals to treat mobile phone agreements seriously and understand how the information may impact their credit file.

"This is particularly important when there are so many tempting mobile phone deals around encouraging consumers to switch between providers, especially leading into the festive season", confirmed Neil Munroe, External Affairs Director, MyEquifax. "Whilst switching for the best deal is good financial management, consumers need to ensure that old mobile phone agreements are completely closed and settled and that this is shown accurately on their credit file."

Individuals who take out a number of mobile phone agreements in their name, for other family members for example, may also find that this impacts on their credit file and, therefore, their future ability to obtain credit. Lenders view any credit agreements when assessing an individual for a new credit application and if there are a number of mobile phone agreements under one name, they may suspect that the individual is financially over committing themselves or that fraudulent activity might have taken place.

We advise consumers to use their credit file as a way of checking the number and status of mobile phone agreements that are held in their name. In particular, once an account has been closed, they should apply for a copy of their credit file to make sure the lender has updated the credit reference agencies and the account appears as closed on their file. If the account still shows an outstanding balance, this could affect their chance of being granted.
"Mobile phones have become an essential part of every day living" confirmed Neil Munroe. "It is important for individuals to be aware of how a line rental agreement can affect their credit file, just in the same way a credit card or a loan would. We therefore advise consumers to apply for a copy of their credit report before applying for any form of credit – including a mobile phone agreement. By simply logging onto their website and obtaining a copy of their credit report prior to making any applications, individuals can assess their financial situation and deal with any issues that could prevent them from being granted credit."
For just £9.95 consumers can obtain a copy of their Equifax Credit Report instantly, online at www.myequifax.co.uk.
Peacocks Celebrates Liverpool Ladies' Love of Fashion
PEACOCKS opens its first dedicated womenswear fashion store. Liverpudlian women love fashion and today Peacocks – one of the UK's leading High Street fashion stores – celebrates that fact by launching its first ever womenswear-only fashion store at the Old Swan.

The Peacocks store at the Old Swan (616 Prescot Road, L13, telephone 0151 252 0487) has been a favourite with local fashionistas for nearly 10 years who make regular visits to snatch up high fashion items the minute they arrive in store. By transforming the store into a wonderland of fashion essentials, Peacocks will be offering Liverpool's fashion savvy ladies even more great looks and excellent value.

This seasons' womenswear range includes faux fur jackets, beautiful feminine skirts, chunky knit jumpers and must-have oversized hold-alls. Perfect for the Christmas party season, Peacocks has a great range of glitzy tops, skinny jeans, fitted jackets and a fabulous range of glamorous shoes and boots. The latest jet and pearl jewellery and glamorous handbags will help complete the look.

"Peacocks is already known for offering shoppers excellent value and great fashion at prices that are easy on the pocket. At our Old Swan store it has been increasingly apparent that women shoppers love the high fashion items so much, we felt it was a great opportunity for us to offer female shoppers as much fashion as possible by dedicating a whole store to them," says Jane Saville-Bowles, Peacocks Stores Regional Manager.

Other Liverpool Peacocks stores such as the Williamson Street, Belle Vale centre and Huyton stores will still be offering menswear and childrenswear in addition to womenswear, and of course lots of great ideas for Christmas decorations and gifts for everyone!

Check out the website for more information and store finder at www.peacocks.co.uk. What's more, Peacocks offers all students holding a valid NUS or NUS associate card 10% discount when visiting a Peacocks store (terms and conditions apply. Please see in store for details). Shoppers can also take advantage of the great savings and offers available to all Peacocks Priority Club Card holders. Simply pick up a leaflet or ask in store for more details.
THEFT FROM A PERSON IN SOUTHPORT, Merseyside
MERSEYSIDE Police are appealing for information following a theft from a person on Grange Road, Southport.

On Thursday 13 October, between 12:00 and 12:30pm, a young girl was approached by an unknown man, who reached around her and stole her bag. He then ran off in the direction of Norwood Road.

The offender is described as white, approximately 5'10" to 6'01" and of an average build. He is believed to be between 15 to 25 years of age, and was wearing a black hooded top, Khaki / green tracksuit bottoms and black Nike '90' football trainers. The man is also believed to have a red cartoon devil tattooed on the back of his hand.

Anyone who may have witnessed the incident, or with more information, is urged to call Crimestoppers on 0800 555 111.