7.2 Million Motorists Choke Britain's Roads
EVERY day up to 7 million cars congest our roads unnecessarily as 25% of British motorists jump behind the wheel for a journey that they could easily walk instead, a new survey has revealed. And amongst the Brits who use a car to travel to work, 25% admit that this drive takes less than 5 minutes, another short journey that could easily be completed on foot.

The findings are part of Prudential's Big British Car Survey, which also reveals that 40% of British motorists feel that there is a congestion problem in the UK, and a third deliberately adjust their working day, to arrive early or leave late, in a bid to avoid rush hour traffic.

However, showing what a patient and car-loving nation the Brits really are, despite spending on average 2.5 years of their lives in their cars, 80% motorists don't actually believe they spend too much time behind the wheel.

Philip Southgate from Prudential Car Insurance comments:- "Brits are unsurprisingly wedded to their cars. Driving is enjoyable, makes us feel in control and sometimes it seems the only practical way to travel. Today's lifestyles are fast-paced and we always seem to be searching for the quickest way to get from A to B. However, a simple change in the way we use our cars could make a significant difference to everyone. Cutting out those super short car journeys whenever possible would cut down traffic and help the environment. If all the commuters who have a 5 minute drive to work left the car at home and walked to work just once a week, on average there could still be 1.4 million fewer cars on the road each day. And, you never know, they may even find they get there quicker."

Roger Draper, Chief Executive of Sport England said:- "Leaving the car and walking for those short journeys it is an ideal way to get active and improve your health. At Sport England we have recently launched the Everyday Sport campaign which encourages people to incorporate exercise into their daily lives. Whether it's taking the stairs instead of the lift, going for a kickabout with your mates or parking the car and pounding the pavement instead - it all counts."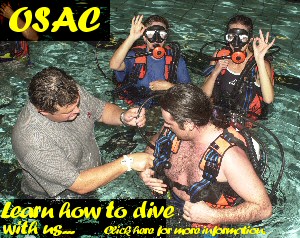 Fines on uninsured drivers are not hard enough!
DRAFT new powers announced by the Government this week to clamp and fine uninsured drivers are not hard enough on offenders according to a new poll from www.motorinsurance.co.uk.

Drivers are clearly sick and tired of subsidising the estimated 1.2 million uninsured, which adds around £30 to the average annual £385 insurance bill for some 38 million honest British motorists. 44% of respondents consider that if the legislation is to be successful, the fine needs to reflect the insurance premium they should have paid. The current fixed penalty notice for driving uninsured is half the average insurance premium at just £200. If the fine reflected the premium this could run into hundreds, or in some cases, thousands of pounds.

Under the draft new laws announced this week by the Department for Constitutional Affairs, it will continue to be illegal to own a car without insurance. Most recent statistics show that the CPS made 573,000 prosecutions in just 1 year. However, this needs to be more easily enforced, so it is proposed that the police will match insurance company records (Motor Insurance Database), with DVLA records and identify cars which are being driven without insurance. Uninsured drivers could have their cars impounded, be stopped at police road-side checks, and receive a fixed penalty notice. If these are ignored, the offenders could face prosecution in a Magistrates' Court.

A further 31% drivers responding to the poll were completely in favour of the new law, thinking it will reduce accidents and could lower their insurance premiums. While not against the proposals, just 8% thought police time would be better spent on more important matters such as solving murders and arresting thugs. 17% consider the law to be an erosion of personal privacy, and believe the police should not have access to their insurance records. Recent figures show that the Motor Insurance Bureau, funded by insurance premiums, has paid out £228 million for claims made as a result of uninsured or hit-and-run driving.

Andrew Dunkerley, Marketing Director of motorinsurance.co.uk, was surprised by the intensity of the response:- "British drivers are obviously fed up with footing the bill for uninsured drivers. It will add hundreds of pounds to the cost of motoring during their lifetime of driving, and leaves thousands of honest motorists facing huge repair bills for accidents caused by uninsured drivers, which has to be claimed through the Motor Insurance Bureau. If the legislation goes ahead it will be important for the fines to be put to good use, compensating the people impacted by uninsured drivers, reducing insurance costs and improving the nation's road safety. Uninsured fines should deter and penalise offenders, with the proposed £200 fixed penalty notice being woefully below the annual cost of insurance. On a case by case basis the fine should reflect the crime, and for persistent offenders could be up to 3 times the annual cost of insurance.
Research and surveys have often found that uninsured drivers are more likely to be involved in road traffic accidents, to be non-compliant with other road traffic requirements and potentially be involved in other criminal activity. We have a chance to help cross reference systems to ensure the law-abiding driver in future is not penalised."