SUMMIT TO SPARK DIGITAL DEBATE
NEARLY 500 top decision-makers from business and public life are to meet to shape the UK's digital future and to examine how the way people live and work will soon be changing.

The Broadband Britain Summit will be held at London's QEII Conference Centre on Monday, November 21. Key presentations will be made by The Rt Hon Alun Michael MP, Minister of State for Industry and the Regions, Sir Digby Jones, director general of the CBI and Ed Richards, chief operating officer of Ofcom.

It will be hosted by InterForum, the not-for-profit, independent organisation which promotes the acceleration of information and communication technology to improve the business performance of the UK. Said its chief executive, Phil Flaxton:- "This year the summit will look at how achieving digital excellence can improve the cohesion of UK society, the wealth of its economy and the quality of life of its citizens."

A key element of the summit will be a debate, chaired by Declan Curry, business presenter for the BBC Breakfast programme, where an invited audience of 470 decision-makers from forward-thinking businesses, Government (central, regional, local), regional development agencies, professional and trade associations and Members of Parliament will discuss digital Britain.

The Government is committed to ensuring that the whole of society can reap the benefits from advances in technology. Internet connectivity is increasing in the UK with currently over 55.7% (13 million households) having access [August 2005], of which 55% are broadband connections. Nationally, broadband is available to 97% of homes and businesses [BT].

The Rt Hon. Alun Michael MP, Minister of State for Industry and the Regions will detail the Government's digital strategy, whereas Sir Digby Jones, director general of the CBI, will explain how the UK's GDP and global competitiveness will increase with the implementation of new technologies such as broadband.

Ed Richards, chief operating officer at Ofcom, will outline how content will deliver extensive opportunities for a successful UK knowledge economy, with Karen Price, chief executive of E-Skills UK, introducing the education and skills agenda - embedding technology into people's lives - how processes and people fit together.

Technology will change the way we work and live. Peter Thomson, director of the Future Work Forum at Henley Management Centre will look at the flexible working agenda, which will include the Work Wise Week initiative taking place throughout the UK from the 19 to 27 February 2006.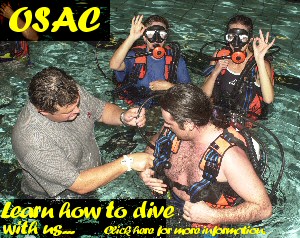 HOMELESSNESS STILL CAUSE FOR CONCERN
THE future of commercial flight security was unveiled yesterday with the latest BAE Systems air missile protection system. With over 218,000 flights carrying over 23,800,000 passengers flying in and out of Manchester a year, heading to destinations all over the world, there is a real focus on the terrorist threat. The Counter-MANPADS JETEYE™ system will offer a real defence against missile attack and could be fitted to all major commercial airlines.

BAE Systems achieved a major milestone in the U.S. Department of Homeland Security's (DHS) Counter-MANPADS Program with the first flight of its laser-based infrared countermeasures system on a commercial airliner yesterday. The successful flight took place at Fort Worth Alliance Airport in Texas.

The commercial airliner missile protection system, called JETEYE™, is currently installed and being flight tested on a Boeing 767 aircraft. Initial testing will focus on achieving key system performance objectives. The tests are part of the DHS evaluation of the system's performance against multiple missile threats. Testing is scheduled to conclude by the end of this year with full U.S. Federal Aviation Administration (FAA) certification expected in January.

During Phase I and Phase II of the DHS program, which began in January 2004, BAE Systems developed the JETEYE system designed to provide protection to commercial aircraft against the threat of infrared guided missiles. The JETEYE system's design is based on the Advanced Threat Infrared Countermeasures (ATIRCM) system, developed to protect military aircraft. A major focus of the 18-month program included working closely with experts from the commercial airline industry to ensure the system fits into the existing commercial airline infrastructure.

BAE Systems is partnered with American Airlines Maintenance and Engineering Services, which provided the Boeing 767 test aircraft as well as engineering services critical to the development and refinement of the JETEYE System's installation, operations and support concept.

"As a result of our partnership with the world's largest airline, we understand the challenges that the airlines face. Our installation approach minimizes any impact on airline operations. We absolutely could not have done this without the support we received from the American Airlines maintenance and engineering team. They were integral in helping us understand how best to adapt this technology for seamless integration into the commercial airline industry." said Burt Keirstead, BAE Systems' Counter-MANPADS program director.

BAE Systems has delivered more than 14,000 infrared countermeasure systems worldwide – more than all other companies combined. The company was selected by DHS in 2004 to adapt proven military technology to protect commercial aircraft against shoulder-fired missiles. Infrared guided missiles have been used to shoot down aircraft in the past, and the likelihood of their use as a terrorist tool has increased since the attacks of September 11, 2001 and subsequent MANPADS missile attacks on civil aircraft in Kenya in 2002 and Baghdad in 2003.

Following a brief assessment of the initial test results, Burt Keirstead, program director of Counter-MANPADS for BAE Systems and Richard French, manager of Fleet Operations for American Airlines Engineering and Reliability will answer your questions.

The company's Nashua, New Hampshire, USA facility designed and produced the JETEYE™ system for the Counter-MANPADS program to protect commercial aircraft against threats posed by infrared guided missiles.