FORMBY LIGHTS UP FOR XMAS...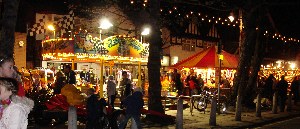 DESPITE the bitingly cold wind, many folks turned out to see actor Michael Starke switch on Formby's Christmas lights.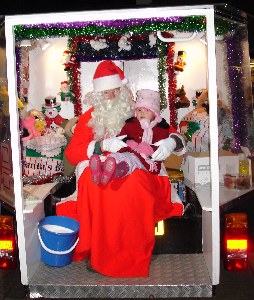 Michael Starke once appeared as Sinbad, a window cleaner, in Channel 4's Brookside, and more recently in ITV's hit soap, The Royal, as a hospital porter, and he is due to play Baron Hard Up in Cinderella at Southport Theatre.
The Village centre came alive to the sound of choirs, soloists, and Salvation Army brass band. Santa delighted the children, as did the exciting array of children's rides and novelty stalls. Various local shops provided sustenance, as did the welcome supply of fast food outside Brough's Butchers. It was a pleasing experience for all who attended.
Thanks to all the sponsors and workers who have allowed Formby to enjoy its crib, tree and decorations once more.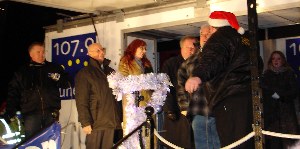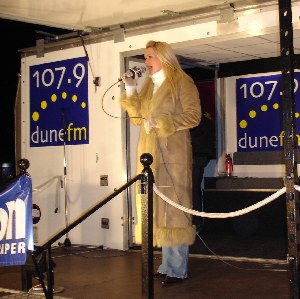 Page 1 of 2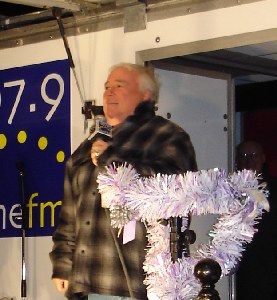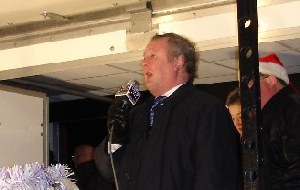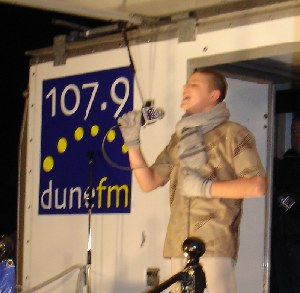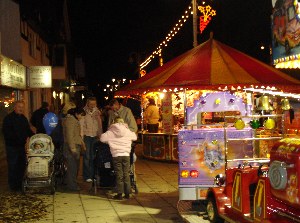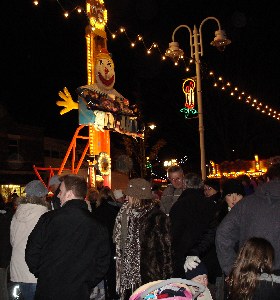 If the green box above does not show, you must download a new edition of Java. To get it just use this link:- java.com/en/index.jsp