ABE in the Coronet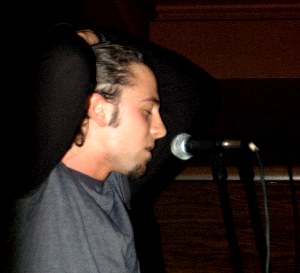 ABE is still packing out Southport's Coronet Bar, which has turned into the band's home venue. The band have gone from strength to strength since they started up late last year. I still remember their first gig at Bar Non and the improvement they have made in just a year is staggering. We can reveal that next year the band hope to release their first single... All is hush hush, but we can say that you will be able to hear it very soon on our radio station, Liverpool Reporter.
These are a few shots from the night, taken by our editor Patrick Trollope...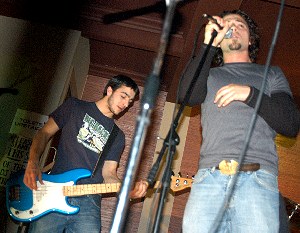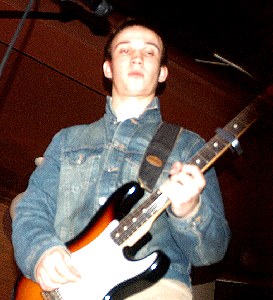 If you have a band and you have a CD you want to have played to the world, then send it in with your contact information and a band profile... We will then get in touch with you and say if we can pay it or not. To send a CD in to be played on our station is very simple, just post it to Liverpool Reporter, 4a Post Office Ave, Southport, Merseyside, PR9 0US or drop it in to us...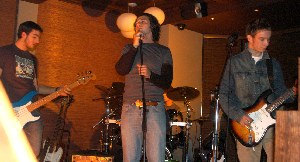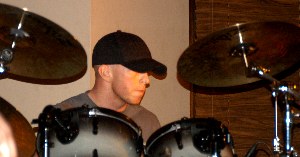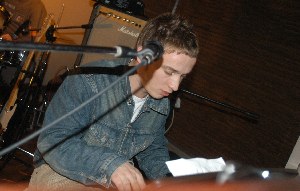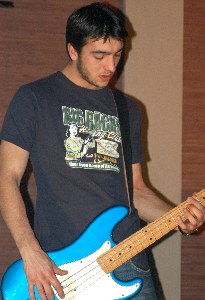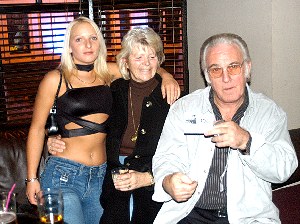 Page 1 of 2
If the green box above does not show, you must download a new edition of Java.