Liverpool Christmas Lights Go On...

Photographs by Patrick Trollope.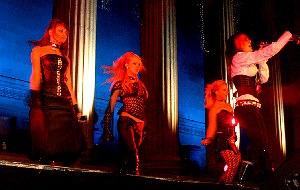 THIS year's Light Switch On happened on St George's Plateau, opposite Lime Street Station, on Sunday, 20 November. Santa stayed away this year as he was helping out with the traffic by operating one of Liverpool's horse drawn cabs. He felt that this would let more people see the amazing performances that were happening that night. Opening the night's festivities were the latest Liverpool All Girl Pop Quartet, Dyverse, who kicked the cold night air into play at 5pm. Then taking to the stage, was Radio City DJ, Kev Seed, who introduced Liverpool's Lord Mayor, Councillor Alan Dean, who then welcomed the public.
That was followed by Liverpool City Council Leader, Mike Storey, who launched the 'Love Liverpool' recycle Christmas Campaign. He was followed by David Knopov, who did a dazzling performance as Sinatra in a tribute act, Perfectly Frank, which had snow falling during the song 'Let
it Snow'. Rapidly following that, the fun just got better as DJ Kev Seed introduced Everton Football Club player, Tim Cahill and his young lad, followed by Liverpool Football Club's very own John-Arne Riise and his young daughter. The show then sped onto the X-Factor Finalist Tabby, who performed for the crowds. Next up was Sir Steve Redgrave. Sir Steve made an appeal to all the young men present to take part in 'Redgrave's
Liverpool 8' rowing project for the ITV 1 programme. This was rounded off by the atomic Liz McLarnon, who performed her new single for the mass of fans in the audience. But something was missing. Yes, no "night light switch on" could be concluded with out a "switch on".... Sir Steve, Cahill, Riise and Liz joined in with the other guests to press the big plunger, which 'Switched On' the miles of lights, that now light up Liverpool's City Centre. This was the cue for a large pyrotechnic display
on Wellington's Column...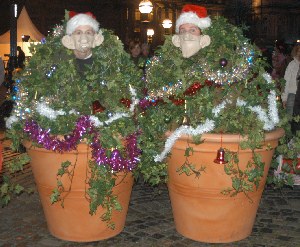 Page 1 of 8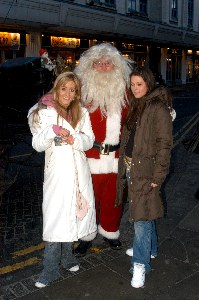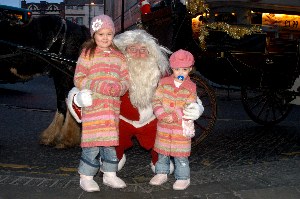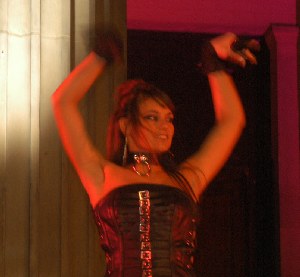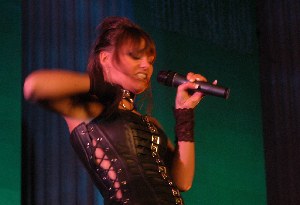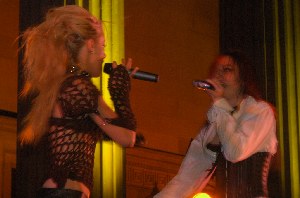 If the green box above does not show, you must download a new edition of Java. To get it just use this link:- java.com/en/index.jsp