SOUTHPORT WEEKENDER 38
MAY 5/6/7 2006
PONTINS HOLIDAY CENTRE :: SOUTHPORT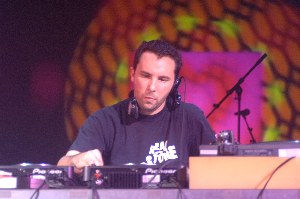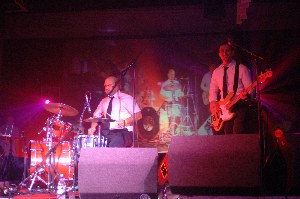 NOW on its 38th event, Southport Weekender is one of Europe's best loved indoor music festivals, held twice yearly, it attracts a 5000 happy party folk to the indoor Pontins holiday complex in Southport, North West England. Having evolved from it's beginnings as a soul music weekender founded by hedonist, Alex Lowes, the 18 year old event now stands as the most musically diverse music weekender in the UK party calendar. An intimate friendly crowd of dedicated dancers and discerning music lovers will be your companions at the event, which features four purpose built arenas featuring state of the art production and sound, each covering all genres of the most exciting soulful music around.
THE POWERHOUSE

The largest of the Arena's with a 2000 capacity and an awe inspiring production, featuring the very best in House Music with a world class DJ line up.

Kerri Chandler
DJ Spen
Quentin Harris
Frankie Feliciano
Terry Hunter
Dennis Ferrer
Louis Benedetti
Pope & Oji
Norman Jay
Aaron Ross
Jonathan
Steve Butler
Billy Davison

THE BACARDI B LIVE ROOM

The hugely popular and forward thinking Bacardi B Live room with classic cocktails and a great eclectic mix of music ranging from Jazz to Broken Beats, Drum n Bass, Hip Hop and Deep House with DJ's:-

Kenny Dope
Mr Scruff
Jazztronik
Rainer Truby
Carl Craig
LTJ Bukem
I G Culture
Mad Mats
Snowboy
Kev Beadle
Dr Bob Jones
Simon Mansell
Collin Patterson

THE CONNOISSEURS' CORNER

A quality selection of Soulful music ranging from choice soul cuts, Jazz Funk, Rare Groove, Nu Soul and a hefty portion Classics.

Richard Searling
Norman Jay
Terry Jones
Andy Davies
Mike Stevens
Dr Bob Jones
Pete Haigh
Bob Jeffries
Gary Dennis
Jonathan

THE FUNKBASE

The second largest of the Southport Arena's featuring the cream of the UK's RnB DJs bringing you the best Urban Music in RnB, Soul, Hip Hop and club Classics.

Trevor Nelson
Steve Sutherland
Ronnie Herel
Shortee Blitz
DJ Diggz
Bigger
DJ Swerve
Steve Wren
JP
Simon Schoolboy Philips
Max Rees
+ ALL LIVE ACTS YET TBC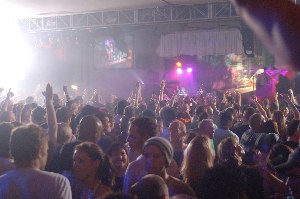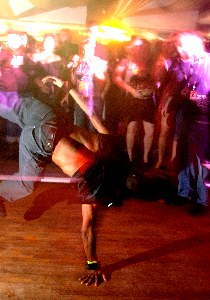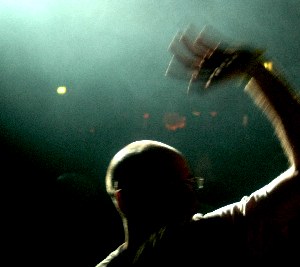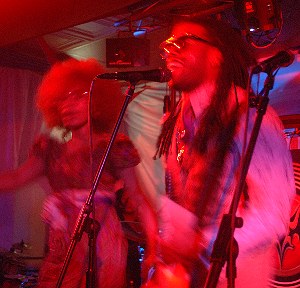 TICKETS
Advance tickets - £115 PER PERSON INCLUDES SELF CATERING ACCOMODATION FOR 2 NIGHTS AND 3 DAYS AVAILABLE UNTIL 31 JANUARY 2006 THEN £125 FROM 1 FEBRUARY 2006

Available from the Southport Weekender office :: 0870 990 1987 or online at:- www.southportweekender.co.uk
info@southportweekender.co.uk