James Street improvements go on show
MERSEYTRAVEL'S plans to transform the face of James Street in Liverpool, including a new bus and rail interchange, are going on public show later this month.

Close to the city's commercial area and major developments including the Paradise Project, Kings Waterfront and Pier Head/Mann Island, James Street and James Street station are set to undergo major improvements over the next 2 years.

Proposals for the Ł1.5 million improvement works, which will be delivered by Merseytravel, Liverpool City Council, Merseyrail and Network Rail, go on display from at Merseytravel's Head Office in Hatton Garden from 30 January.

Councillor Mark Dowd, Chair of Merseytravel, said:- "James Street is already an important interchange and, as the city grows towards 2008 and beyond, it will become even more so. The aim of these plans is to improve public transport facilities for everyone using James Street, whether they are visiting, living or working in the city."

Neil Scales, Chief Executive and Director General of Merseytravel added:- "Our aim is for an integrated transport network accessible to all and these plans will help us to achieve that with James Street. We hope they will play an important role in improving access to the commercial and retail heart of the city."

The plans include widening the footpath outside the station (towards Castle Street) to improve pedestrian access to and from the train station, as well as waiting areas for bus passengers. A new canopy is planned directly over the station entrance, giving the station more prominence and better weather protection for bus and rail passengers. Access improvements are planned inside and outside the station including a refurbished booking hall and retail kiosk, a fully accessible toilet, access ramps and steps to the front of the building and automatic doors.

Bus shelters will also be redesigned to blend in with the new station canopy and signing and information will be improved, including large signs at either end of the street.

The public exhibition will be held at Merseytravel's Head Office, 24 Hatton Garden, Liverpool, from 9am to 4.30pm, Monday to Friday starting on 30 January. It will run until 3 March.
Experts from Merseytravel and the design team will be on hand to answer questions on Monday 30 and Tuesday 31 January, between 11am and 6pm.

Leaflets will be handed out to bus and rail users and businesses on James Street and the surrounding area. They will also be available from Merseytravel's seven Travel Centres, Liverpool Central, Birkenhead Central and Wallasey Central libraries, the 08 Place, Grosvenor's exhibition suite on Lord Street and Liverpool Direct.

Alternatively, people can contact Merseytravel's Brochure Hotline on 0151 330 1066 or visit the website www.merseytravel.gov.uk.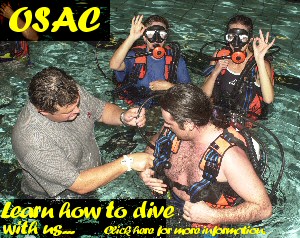 Liverpool Performs as LIPA turns 10
THE WORLD-RENOWNED Liverpool Institute for Performing Arts (LIPA) will celebrate its tenth anniversary next week, with a joint event that will also launch Liverpool Performs 2006, the fourth Capital of Culture themed year. On Monday 30 January 2006, ten years to the day since LIPA's inauguration, nearly 250 LIPA students and graduates will take part in a gala performance at Liverpool's Philharmonic Hall.

The performance will also herald the official launch of Liverpool Performs 2006, a twelve month celebration of Liverpool's outstanding track record in the arts, sport and business, the latest in a series of themed years leading up to European Capital of Culture in 2008.

LIPA itself is one of the city's best known success stories, committed to its aim of providing high-quality teaching to prepare students for sustained careers in the industry, either as performers or those who make performance possible. Currently, 1,250 people are taught at LIPA each year.

Sir Paul McCartney, co-founder of LIPA, will be taking part in a joint press conference to mark the event. He said:- "I always feel great pride in LIPA, sheer pride in the students and their talent. The dream we had to save my old school and turn it into something really worthwhile has happened. I find it very moving."

Cllr Warren Bradley, leader of Liverpool City Council, said:- "It is extremely fitting that we launch Liverpool Performs on the tenth birthday of LIPA - a national institution which is now a standard bearer for the way the new Liverpool invests in and trains talent to enable people to perform at the highest level. Liverpool Performs 2006 will be a year-long celebration of the city's tremendous achievements in the field of performance. The programme for the year includes the first artistic works to be produced by the Liverpool Culture Company which will appear under the theme of City in Transition (CiT), taking inspiration from the tremendous changes currently taking place in the city.

It promises to be an action-packed twelve months."

Key events for 2006 include the launch of 08 businessconnect and a new Capital of Culture business forum designed to help local companies get involved in the build-up to 2008; Liverpool's first Disability Sports Festival; the Open Golf Championship returning to Royal Liverpool for the first time in nearly forty years; and the fourth Liverpool Biennial International Festival of Contemporary Art.

Professor Drummond Bone, chairman of the Liverpool Culture Company said:- "Liverpool Performs 2006 will be a chance to focus on how the city is developing in arts, sport and business. The regeneration of Liverpool is seeing a resurgence of activity in all three spheres, live on the stage, the field and in the boardroom. LIPA's success over the last decade is testament to Liverpool's status as a centre of excellence for performing arts, and we are delighted to be launching our activity for 2006 with such a thriving member of the city's cultural community."

Mark Featherstone-Witty, LIPA's founding principal and chief executive, said:- "For Paul McCartney and myself, this is a moment we could only but imagine ten years ago. We remember when we had to describe and enthuse people about a reality that didn't exist. Now ten years on we have one of the highest application rates of any UK Higher Education Institution (HEI). People come to us from some 38 countries and make up a third of our student body, the fourth highest percentage of any HEI in the country. For me though, it is the graduates' achievements that make me most proud. With three-quarters of any leaving year still traceable still working in the arts and entertainment economies three years after leaving.
As Churchill once said, 'It's the end of the beginning'."