HAVE A PHARAOH TIME AT PRESCOT!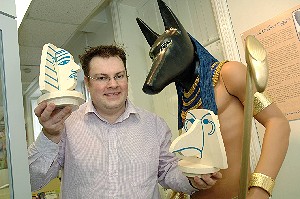 KNOWSLEY offers the chance to experience a flavour of Ancient Egypt at the latest stunning exhibition at the Prescot Museum.

A forgotten age of boy kings, glittering tombs, and awesome pyramids is available to explore at Museum for FREE!

The Land of the Pharaohs exhibition includes many exciting objects including a complete set of canopic jars, used to store body parts in the tombs, and many other items allowing visitors to discover many aspects of life in this incredible civilisation. Find out more about what everyday life was like for the Egyptians by delving into the details of religion, home life, royalty and work.

While the Egyptians have long been a source of fascination for people of all ages, the museum is also hoping to engage many local schoolchildren with the subject, offering a number of schools workshops. These are particularly aimed at teachers and children studying at Key Stage 2 (age 7-11), and will include a varied programme of activities within the museum and in workshops out and about in schools across the borough.

There will also be themed holiday events during February half term and in the Easter Holidays, which will allow all other children from Knowsley and further afield to join in with some ancient antics!

The exhibition runs until 23 April 2006 and admission is free!

Prescot Museum is open Tuesday to Saturday from 10am to 1pm and 2pm to 5pm, and on Sundays from 2pm to 5pm, and Mondays by appointment (excluding bank holidays). For more information, contact the museum on 0151 430 7787.
THE ART OF MATCH-MAKING
THE National Museums Liverpool is hosting a Valentine's singles night at the Walker Art Gallery from 1900- 2100 hours on Friday 10 February 2006.

The inspiration for the evening is the stunning exhibition Conrad Shawcross:- the Steady States. Shawcross has been described as the Da Vinci of the 21st Century because of his awesome sculptures that use noise and light to explore cosmology, quantum mechanics and musical theory. In creating a wonderful sensory atmosphere, where art fuses with science and music, the exhibition provides a stimulating backdrop for meeting new people.

Guests are kept entertained and encouraged to mingle with various activities:-
· Private tours of the beautiful Walker Art Gallery, including the Shawcross exhibition
· Ice-breaker games and quiz
· Indulgent refreshments including Smirnoff Norsk Vodka and Thornton's Eden chocolate.
Single in the City, a popular event for the singletons of the North West, takes place in different cultural organisations across Liverpool. Set in beautiful locations with things of interest to see and do, the events create a relaxed environment- perfect for meeting like-minded people and making new friends.

Tickets to the event cost just £5 each. Places are limited so please book in advance. For more information or to book your place call Kathy McKeon on 0151 478 4616 or email.
Liverpool Porcelain @ Botanic Gardens Museum
THE Botanic Gardens Museum on Botanic Road, Churchtown, Southport is holding a rare opportunity to see a selection of items from the Bishop Collection of Liverpool Porcelain. The items on display will include a 18th centaury porcelain from Liverpool China manufactures, such as Pennington and Richard Chaffers & Company. The exhibition is open from February 7 to 23 April 2006 and opening times are 11am to 3pm from Tuesday to Friday. Saturdays and Sundays are 2pm to 5pm, closed Mondays.
Southport Palette Club
THE Atkinson Art Gallery on Lord St. Southport is displaying an exhabition of work by local artists. The exibition will be open to the 4 March 2006. Opening times are Monday, Tuesday, Wednesday and Friday 10am to 5pm and Thursdays and Satuday 10am to 1pm. Closed Sunday. Admission is FREE!
EDUCATION SECRETARY OPENS NCH ST HELENS CHILDREN'S CENTRE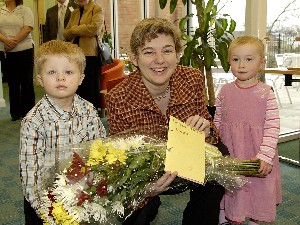 RT HON. Ruth Kelly MP, Secretary of State for Education & Skills, officially opened Central Link Children's Centre on Friday, 27 January, 2006. The centre in Westfield Street, St Helens, managed by leading children's charity NCH, provides help and support for local parents to provide the best start for their children.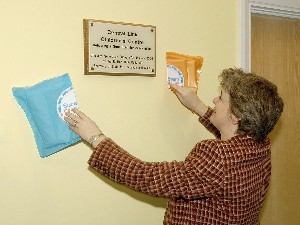 The Education Secretary toured the Children's Centre, meeting parents, carers and staff who play a vital role in the development of the programme. The new Central Link Children's Centre, run by NCH in partnership with St. Helens Council, offers a combined range of Sure Start services. These include ante-natal advice, early years day care and education, family support and training opportunities. In addition, there are links to local schools, childminders, Jobcentre Plus, and many other agencies.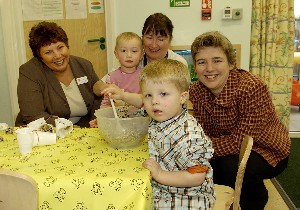 Clare Tickell, Chief Executive of NCH who attended the opening says:- "NCH feels privileged to work with the families in the local community helping them to ensure that their children have the best possible start in life. We bring over 130 years experience of working with children to St Helens and we thank the Education Secretary for taking time out of her busy schedule to mark this very important occasion."

Rt Hon. Ruth Kelly MP, Secretary of State for Education & Skills says:- "It is a pleasure to open an initiative which will directly benefit families in the St Helens area. NCH runs a number of Children's Centres and their expertise in conjunction with St Helens Council will make a huge difference. Through integrated services like this, we help ensure all families have access to appropriate support and that children have the opportunities to achieve the best start in life. This is a service which will be popular with parents and we are committed to ensuring the education system is more responsive."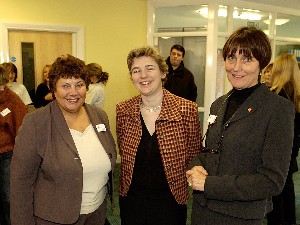 St. Helens MPs Dave Watts and Shaun Woodward, Council Leader Marie Rimmer and Carole Hudson, Chief Executive of St Helens Council also showed their support for the innovative new service by attending the opening.

The Children's Centre offers parents with children under five living in the town centre, Gerrards Bridge, Hard Lane, Cowley Hill, Queens Park, Eccleston, West Park and the Shires a safe and caring environment.

Cllr Terry Shields, the Council's Executive Member for Children and Young People's Services, said:- "I am proud to see this building already being used by so many children of all ages in such a short space of time. I know that with the help of parents and partners the programme will go from strength to strength in achieving the Children's Centres objectives."