SAVIO HIGH SCHOOL ACHIEVES SPECIALIST STATUS IN BUSINESS AND ENTERPRISE
ALLIANCE & Leicester last week announced that it is increasing its support for education in Liverpool with a £50,000 sponsorship of Savio High School. The sponsorship has enabled the school to obtain Specialist Status in Business and Enterprise. As a result of the sponsorship the school will receive a one-off government grant of £100,000 to enhance their facilities, together with further funding of around £500,000 from the government over the next four years. As part of the sponsorship, Alliance & Leicester will work with Savio High School to develop and implement a series of initiatives aimed at further improving the quality and variety of educational activities available.

Education is a major focus for Alliance & Leicester's community activities. In Liverpool, Alliance & Leicester is a key supporter of the reading and numeracy programme run by Liverpool Compact. Savio High School is on Bridle Road, Bootle, next to Alliance & Leicester's Bootle site.

Richard Banks, Managing Director Wholesale Banking said:- "We are delighted that our support will enable Savio High School to provide their students with enhanced opportunities in business and enterprise. The support of educational projects is a core element of Alliance & Leicester's community investment programme, in which our partnership with Savio High School plays an important part. We look forward to working with the school on other projects."

Father Briody, Head Teacher at Savio High School commented:- "We are delighted, with our partners at Alliance & Leicester, that Savio High School has been awarded Business and Enterprise status. This will allow the school to continue to offer high quality education, with a particular focus on developing the business and enterprise skills of our young people, further preparing them to forge successful paths into higher education and careers."

Joe Benton MP for Bootle said:- "The very best schools are the ones that build strong partnerships both with their local community and with business. Through their support for Savio High School, and other initiatives, Alliance & Leicester has become a key partner with local schools, helping improve standards and enrich learning opportunities. I regard this welcome initiative as further evidence of Alliance & Leicester's commitment to Bootle."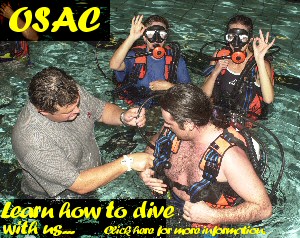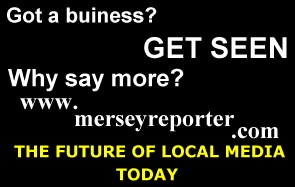 JOINING FORCES TO COMBAT SCAMS
OFT AND DTI launch Scams Awareness Month. John Fingleton, Chief Executive of the OFT and Gerry Sutcliffe, DTI Minister for Consumer Affairs, this week jointly launched the 2006 scams awareness campaign. The campaign will run throughout February and aims to arm consumers with the knowledge and skills they need to recognise, report and stamp out mass-marketed scams.

Scams Awareness Month is part of an international initiative organised by the International Consumer Protection Enforcement Network (ICPEN). The OFT has enlisted the support of Trading Standards Departments across the country, as well as Consumer Direct, Which, the Advertising Standards Authority, ICSTIS and other consumer and industry bodies to help promote the campaign.
Highlights include:-
* nationwide radio advertising, features and competitions
* web advertising and online quizzes
* distribution of over half a million leaflets on how to spot a scam
* a step-by-step guide on protecting yourself from scams
* first results from the OFT research project into prevalence of scams
* an international internet sweep to identify 'traps online'.
UK consumers lose an estimated £1 billion per year to such scams. Recent research suggests that an estimated 28 million UK consumers are targeted every year by scams which exploit low-cost, mass-marketing techniques, that is, email, text message, post, telephone and internet, to con people out of their money. These include deceptive prize draws and lotteries, misleading premium-rate prize promotions, fake 'psychic' mailings, advance fee frauds and bogus work-at-home schemes, among others.

Tackling scams is a key priority area for the OFT. Last year, it launched the Scambusters team and set up the Scams Enforcement Group with partner organisations to drive forward its three-pronged strategy of law enforcement; consumer education; and cooperation with
private sector businesses to disrupt scammers' routes to market. The OFT also works with partner agencies in
over 30 countries to detect and stop cross-border scams.
From 1 April, Consumer Direct will provide the public with a single contact point for advice on recognising and avoiding scams.

John Fingleton, OFT Chief Executive, said:- 'Scams damage individuals and undermine confidence in legitimate marketing techniques, harming fair-dealing businesses. Consumers who lose money to scams have very little chance of getting any of it back. So it is essential that, in addition to enforcing the law against scammers, we equip consumers with the skills and knowledge necessary to avoid falling victim to them in the first place. The OFT is leading a broad alliance of organisations committed to that aim. Consumer Direct, which will be available throughout the UK this spring, will further enhance our ability to educate consumers and reduce the economic harm brought about by scams.'

Gerry Sutcliffe, the Minister for Employment Relations and Consumer Affairs, at the Department for Trade and Industry, said:- 'The DTI and OFT work strategically within the UK and internationally to enforce the law and catch the rogues who make people's lives a misery. Campaigns like this show how important it is for everyone to know how to spot a scam. They don't just target the gullible and the greedy, in fact a scam artist can fool anyone.'