Country's Best Choirs Sing To Win!
BBC RADIO 3 Choir of the Year (choiroftheyear.co.uk) the UK's largest national amateur group singing competition is looking for the North West's most talented and diverse choirs and singing groups to take part in this year's competition.

In last year's competition Kinder Junior Singers from High Peak and Lindley Junior School Choir from Huddersfield reached the Semi Finals.

Over 5,000 singers from across the country are expected to take part. All singing to win at 7 audition rounds across the country, aiming for a place in the Category and Grand Finals, at the Wales Millennium Centre, Cardiff, - broadcast by BBC Radio 3 and BBC 4.

New categories are set to broaden the range of choirs and singing groups taking part, while on the spot feedback from judges immediately following performances will add to the drama and excitement of the competition.

Roger Wright, BBC Radio 3 Controller, said:- "Choir of the Year is back and we hope more choirs than ever will take part in the competition. We want to hear about vocal groups from all parts of the country singing in all kinds of ways. Choir of Year is a fantastic way for people to come together and be united through the enjoyment of singing. 2006 promises to be the best competition yet."

New Categories And Entry Information:
Choirs from 8 to 100 people can apply in 4 different categories:

1. Open - A new category open to all choirs and singing groups from any musical background. There are no upper or lower age limits in this category and is ideal for singing groups who want to so something different, maybe songs from the shows, songs from the charts or world music, and for choirs who feel they don't fit the other categories.
2. Children's - Majority of singers 14 and under.
3. Youth - Majority of singers 18 and under.
4. Adult - Same or mixed voices.

Competition Dates:
Auditions

First round regional auditions are taking place between February and May:-
Warwick, 19 February – Warwick Arts Centre
Manchester, 19 March – Royal Northern College of Music
Cambridge, 2 April – West Road Concert Hall
Basingstoke, 9 April – The Anvil
Edinburgh, 7 May – The Queen's Hall
Cardiff, 14 May – New Theatre
Belfast, 21 May – Methodist College

Category and Grand Finals
Category Finals, 11 and 12 November Wales Millennium Centre, Cardiff
Grand Finals, 10 December Wales Millennium Centre, Cardiff.
Entering the Competition:- New Choir Of The Year... via website... Singing groups and choirs can find out full details of the competition and apply to enter through a new dedicated website, www.choiroftheyear.co.uk.

Tickets... Music lovers and singing fans can reserve tickets for the audition rounds by contacting competition organisers, Kallaway Ltd, on 020 7221 7883. Information for tickets for the Category and Grand Finals will be posted on www.choiroftheyear.co.uk during the competition.
SINGING PAINTS A PICTURE
SINGERS who are passionate about their craft are putting on 2 very different shows. The first is an a cappella concert called Face the Music taking place on Thursday (9 February 2006) and the second show is an exhibition of photographic work capturing the singers in all sorts of interesting situations-including poised on a high dive board.

Liverpool City Council leader Warren Bradley said:- "To provide two showcases which tickle both the ears and the eyes gives very different perspectives and should prove extremely interesting."

Photographs depict Chip, poised on a diving board, Dave who peers thoughtfully up at the oily underside of a car engine and Geoff stands on a hillside grasping a chainsaw in a hard hat. They all have two things in common: they are wearing dinner suits and bow ties, and they all love to sing, everything from jazz, soul and pop to madrigals.

Photographer Derek Massey, who has helped organise the project, said:- "This is a unique concert, presented by Jennifer John, Black Businesswoman of the Year, and features her choir, Sense of Sound. We thought that recording different aspects of the singers' lives in this way gave a real insight into the passionate world of song."

The photographs and singers will be brought together in a unique concert of a cappella music with 8 choirs at Notre Dame School for the Performing Arts on Thursday February 9 at 7.30pm. The exhibition will then tour the city libraries over the next 6 months, and a listening post will be available so that everyone can sample the sounds from the concert.

Mostly Madrigals, a South Liverpool choir dreamed up the project and obtained funding from the Liverpool Culture Company and Awards for All.
MPs urged to stub it out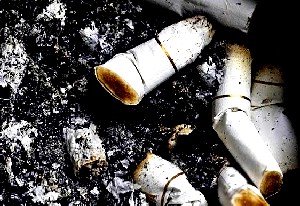 LIVERPOOL City Council's leader is urging MPs to help protect people from the dangers of second hand smoke. Councillor Warren Bradley has written to every Merseyside MP, urging them to support the bill to ban smoking in public places and at work. The free vote is taking place in the House of Commons on Tuesday 14 February 2006. Who knows what will happen!

In a letter, he has asked them to vote for a comprehensive smoking ban to protect the health of employees and customers who are exposed to second hand smoke in workplaces across England, including pubs and members' clubs.

Councillor Bradley said:- "Liverpool has been leading the smoke free campaign and Tuesday is a vital date in the fight to bring in new legislation. I am hoping that MPs of all parties will be able to overturn the Government's proposal for only a partial smoking ban, and bring in a complete ban which will be a massive step forward for public health. We all know the health risks associated with second hand smoke, such as lung caner, heart disease, stroke, asthma and other respiratory illnesses. Banning smoking in some work places and not others just would not work. I urge all MPs to vote for this legislation to protect people's health. The overwhelming majority of people - including smokers - are in favour of an outright ban. I will be delighted if Parliament votes in favour. I will be so proud of Liverpool's role in bringing about these health benefits, not only locally, but nationally."

A survey carried out by Smoke free Liverpool last week showed that more than 70% of people in the city back comprehensive laws that including more than half of all smokers. Let us know what you think! Email us today!