LIVERPOOL MODEL GETS TRIPLE WHAMMY
Photographs by Cetra Gallery & Studio www.cetra.co.uk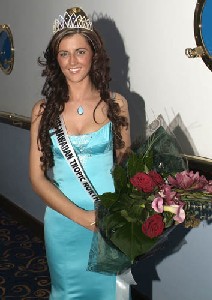 ON the 15 February 2006, 19 year old Natalie Daley scooped triple beauty awards within a week. She was announced as the English teenage winner of an International Teen Pageant to be held in Trinidad and Tobago, followed by being selected via photo entry to represent Liverpool in the 2006 Miss Hawaiian Tropic International finals and finally has secured a place in Miss England 2006.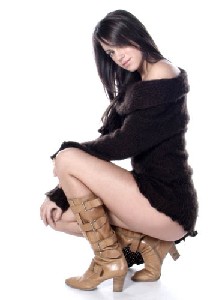 Her duties and responsibilities as Miss Hawaiian Tropic Liverpool will include attending the Miss Hawaiian Tropic Great Britain model search competition, 16 March 2006 and 17 March 2006 at the "Collection" in Chelsea, London, where she will crown the two other competition winners who will also represent Great Britain in the Hawaiian Tropic International finals at the Treasure Island Resort Casino in Las Vegas, Nevada 13 April and 18 April 2006.

Scores of young women entered the competitions and Natalie is overwhelmed by her luck. Model Agents, Bedazzled of Bold Street, Liverpool, quoted, "This isn't luck, this is beauty and charm at its best, we knew Natalie was a model gem when she first won Miss Teen Merseyside in the Miss British Isles Final back in 2004. Being selected for the 2006 Miss Hawaiian Tropic Internationals is very exciting and gives her a chance to follow in Liverpool model Danielle Lloyds footsteps, Danielle represented Great Britain in the 2004 Miss Hawaiian Tropic International finals and went on to win Miss England.
While the competition in Trinidad was a bonus it's no longer our focus, we have our sites set on the ultimate beauty crown Miss England. "

With the Hawaiian Tropic title, Natalie will represent Liverpool, a city she adores, she insisted on being photographed with her football teams scarve outside The Liver Buildings.
Natalie will arrive in Las Vegas, London and Leicester for all three grand finals in 2006 as a proud Liverpool girl. "I found a great agency in Bedazzled, who believe in me one hundred percent, this is the attitude I'll take to the final of Miss England. Which is my ultimate goal.
As a model I'd like to be offered an international lingerie contact, as underwear portrays my physic and personality at its best.

I'd like to thank Kerry Fowler of Bardot and Paloma Designer Footwear for their support in my campaign but most of all I'd like to thank my Mum and Dad for all their support and of course my agency Bedazzled whom without their dedication and belief in me I would never have had the confidence to compete in anything.

I want to do my city, the city I love Liverpool, proud and I'm asking for everyone's support. I still need to get to Vegas and a new lingerie, swimwear and evening dress wardrobe would help, plus a couple of tickets she jokes, for my Mum & Dad."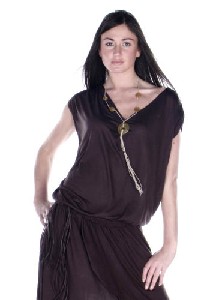 Bedazzled, Director Jane Sesaman adds:- "We need the support of Liverpool's entrepreneurs, businesses men and women, to fulfil Natalie's dream.

If you can provide swimwear, lingerie or evening wear for Natalie to represent her city and country at the forthcoming finals please get in touch. In return Natalie is willing to model and make personal free appearances on behalf of any forthcoming sponsors.

Were also open to offers for overall sponsorship, especially from travel or beauty companies who may wish Natalie to endorse their company, services or products."

Private donations will also be welcomed. Anonymity guaranteed if requested.
For more information contact Bedazzled Model Agency on 0151 708 8181.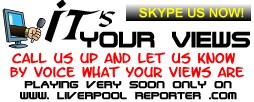 Do you have what it takes to be Mr or Miss Southport?
DO you ever dream of being a world famous model?
Do you ever want to see if you have what it takes to be a model?
Have you ever thought about entering a modelling contest?
Well it is nearly time for you to have a go…
Yes, here at Southport Reporter we are getting ready to help the organizers of Miss Southport find the models they need to battle it out on the catwalk to get the title of Miss Southport and the chance to enter the oldest and most prestigious beauty contest in the land, Miss England! Yes this is your chance to enter Miss England… All you have to do is get to be one of around 30 models who will compete on the catwalk in front of judges and a large audience in a venue in Southport, to be announced very soon. The winner will then get the chance to represent Southport and the area in the prestigious Miss England competition. If you win that, well you will find your self representing England in the Miss World contest! Even if you do not get through the Miss England it is one step closer to being a top glamour model. The judges of the Miss Southport competition will be also announced very soon. But if you really want to be in with a chance and you are 18 to 24 years of age, single and want to have a go, well head on down to Springbok Trekkers, Southport, on Saturday 25 February around 9:30pm to 12pm as the talent scouts will be on hand and passing out application forms to join them in the auditions… Full information will be release very soon on www.misssouthport.com! Also we are pleased to say that it is not only female models they will be on the lists, yes they are looking for Mr Southport to and if they get through and win the title of Mr Southport they will also go thought to a national final Mr England and then just as the ladies, they might even get to go through to Mr World!
For more information about how to enter if you are aged 16 to 18 years of age, please contact Bedazzled Model Agency on 0151 708 8181 for an application form. PLEASE NOTE:- Contestants must be aged 17 to 24 by 10 December 2006. Yes, you can still enter the competition. You can also pick up a form from Miss Southport website very soon and also from the Southport Reporter offices in Post Office Ave and fashion shop Amber, next to the Southport Railway Station.
Our Monthly Beauty Q&A!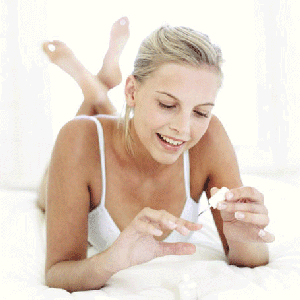 THANKS to the Northern College of Beauty and Holistic Therapies, who have read through all the emails, and helped us pick this months question, we can now reveal it... This mouth lots of you asked about Detox, so we picked one of them out at random... This is the question and the response given by the College.

Question = "I want to start 2006 with a bit of a detox of the body. Can you suggest anything, which is not too expensive, and won't rule my life for 2 weeks?"
Katie Walker aged 34.

Answer = "Radical diets, fasting and detoxing are a shock to the body and should be avoided if possible. Most of us are too busy to devote time to such drastic measures and should consider a gentler approach to detox and distress our bodies. Instead try to modify your diet and lifestyle for a week to give the body a much-needed rest. Begin at the weekend or on your day-off as it maybe hard to start on a normal working day. You may find you even enjoy this new regime and decide to stick with this plan long-term.

There has been a lot of hype in the press recently about detox drinks, tablets and remedies that you buy over the counter. A lot of money could be spent on buying these products when you can easily make a small modification to your normal routine.

The simplest and cheapest way to detoxify the body is to drink plenty of water each day. (The recommended quantity is 8 large glasses, 2 Litre) and sorry but you should cut out the alcohol for a few days to get the full benefit. Cut down on tea and coffee with fruit and herbal teas, which can substitute that mid-morning/afternoon coffee.

Eat a wholesome diet of a variety of different fresh fruit and vegetables, try to eat a variety of colours, remembering that the darker and greener the vegetable the better it is for you. (If you want to maintain this plan after the week but cant find the time to prepare fresh vegetables, try frozen and tined vegetable, which also hold vitamins, nutrients and fibre. Frozen vegetables that are steamed in the microwave are a quick and easy alternative and available in most supermarkets)

If you find it difficult to swallow the recommended 5 a day why not buy a juicer or smoothly maker. A delicious breakfast that really sets you up for the day and is mood enhancing is a smoothly made from 1 apple, 1 banana, 1 pear, a large dollop of live natural yoghurt, fruit juice such as orange and a teaspoonful of honey. It sounds like a lot of fruit to eat in one go but it only makes enough for a large tumbler and it means you have made some in-roads to getting your 5 a day.

Eat more nuts, seeds and grains, in soup or sprinkled on salads.

Cut down on fatty and sugary foods and cut out salt completely.

Oily fish, which is high in omega-3 fats, is a good boost to the immune system and is also mood enhancing. Eat regular small meals slowly.

If you are feeling sluggish or you really want to help progress your detox, I would recommend a full body exfoliation or body brushing followed by a body massage that incorporates lymphatic drainage techniques to wake up the lymphatic and circulatory systems.
Why not try a hot stone therapy massage for that extra boost to the system."

If you want to know more about the Northern College of Beauty and Holistic Therapies please call 0151 260 67 67 or visit the collage website.

If you have a beauty question, please email us at beautyqua@southportreporter.com and we will pick the best question and the recommendation given by the Collage next in months Q&A.