Retail Searches Top Internet Time
68% OF Internet users visit retail websites on a regular basis. Consumer acceptance of the Internet as a powerful shopping tool has never been so high, with 68% of surfers regularly visiting commercial websites to buys and sell products. Other top sites include informational material from government organisations, and the news. The trend follows the increase in home computers, with 3 in 4 people now accessing the Internet each day.

The findings come from an intensive consumer Internet survey conducted by online affinity products and service provider, Affinity Planet in the run up to the launch of their latest affinity tool.

54% of people buy products online once a month or more frequently, with 1 in 3 buying a number of products each month found the survey. The most frequently bought items were books and movies. 4 in 5 shoppers now buy books, music, TV and film products online, while 87% of people said they would be buying these products online in 2006.

"This is a fascinating time for online retailing as consumer demand and retail supply meet in a continuing growth pattern, seemingly feeding each other," observed Nick Aldrich, Commercial Director for Affinity Planet. "Consumers are demanding more online facilities, and responding with increasing demand for every new offering online retailers make. The shift towards online shopping away from high street retailers is growing apace with 1 in 2 spending over £500 online in 2005. 10% already currently spend over £2,000 a year online. Consumers are increasingly turning to their home PC's to purchase their needs and wants, and I would expect to see the length of time they spend on retail sites increasing in coming years."

Males typically spend more than females online buying higher value items. What's more, females are also more reluctant than male shoppers to buy products from brands that they do not recognise.

"I always say shopping is cheaper than a psychiatrist," quipped Tammy Faye Bakker, and 'she isn't wrong' reply a chorus of shopping fans who swear by the power of retail therapy. However, what was once restricted to a frantic dash around the high street during your office lunch break, or a ritual weekend shopping browse is now available 24/7 from within the comfort of your own home thanks to the development of online shopping. And shopping aficionados are taking full advantage of these developments show online shopping figures released for 2005, which grew 32% on the previous year – itself a year of phenomenal growth for online shopping.

Around 24 million UK customers shopped online during 2005, spending a total of £19.2 billion. This figure is expected to rise again by another 36% in 2006, making a total of £26 billion spent online say web store trade body IMRG. The explanations for this trend are numerous from the pure scope of products available through the Internet, to the simple convenience of shopping online, but it is also a sign of a changing shift in society. As consumers we demand more choice, delivered to us faster, and we possess the technical savvy to find it.

"There is no question that shopping online is the future of consumer purchasing. 1 in 3 people in the UK now buy online a number of times a months. If you want a CD, DVD, or book it is much easier to buy it online than physically buy it from your local shopping centre and 80% of us do just that. Companies such as ourselves, are developing online applications that will make online shopping even easier and beneficial to the shopper. What's more they will harness the true power of technology by extending the reach of these products to the masses via the Internet itself. With developments like these, it is inevitable that online shopping will become the accepted norm just as we all rely on our mobiles and email rather than traditional postal communication," Nick Aldrich, commercial director for Affinity Planet commented.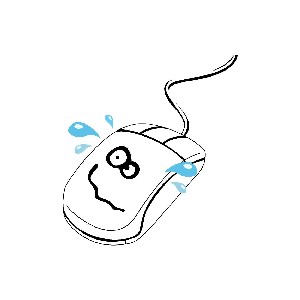 RNID TYPETALK URGES MPS TO LISTEN TO DEAF VOTERS
RNID Typetalk, the specialist telephone service for people with communication difficulties, is launching a campaign to encourage MPs in the North West to learn how to use the service. MPs are being asked to attend a free training session on how to handle Typetalk calls from people who are deaf, hard of hearing, deafblind and speech impaired.

The Operator Bureau of the Houses of Parliament has already taken part in Typetalk training and a number of MPs in the North West have expressed an interest in learning more about the service. Operators at RNID Typetalk use a combination of text and speech to enable people with communication difficulties to converse with others by phone. A person with hearing difficulties uses a textphone to make and receive calls, but a hearing person doesn't need any specialist equipment.

Lorna Hammerstein, Head of Customer Services at RNID Typetalk, hopes that the new campaign will encourage more MPs to listen to deaf callers. She said:- "It is vitally important that MPs don't isolate deaf members of their constituency. We are offering free training sessions to all MPs, which will help people with speech and hearing difficulties to express their concerns and opinions, in the same way as everybody else. By giving up a couple of hours to learn about the RNID Typetalk service, MPs can make a huge difference to the deaf community."

There are currently 10.8 million people living in the UK who are deaf or speech impaired. To find out more about RNID Typetalk, or to arrange a training session, call 0800 7311 888 (voice) or 18001 0800 500 888 (text). Alternatively, visit www.typetalk.org.
Liverpool ad agency to CREATE national 08 campaign
LIVERPOOL based agency Finch have been appointed to produce the first national advertising campaign promoting Liverpool as European Capital of Culture in 2008.

The agency won the business after a five-way pitch to the Liverpool Culture Company.

The campaign follows extensive independent research conducted throughout the UK that highlighted that although the perception of Liverpool was improving, most people knew very little about the city and the breadth of its cultural offer.

The campaign focuses on a series of themes ranging in subjects from Liverpool's world-heritage waterfront to some of the city's more hidden treasures.

The tightly-targeted media includes key outdoor positions in the South East and North West of England including busy London underground stations and TV sponsorship. The campaign will break in May 2006.

Kris Donaldson, Marketing Director of the Liverpool Culture Company, said:- "This is a really important step towards building momentum towards 2008. Finch's creative thinking was refreshing and demonstrated a clear understanding of what makes Liverpool unique in the people and the place."

Councillor Warren Bradley, Leader of Liverpool City Council, said:- "I'm delighted that a Liverpool based company has won this contract. Finch are a shining example of the city's burgeoning creative talent and I look forward to people around the country having their heads turned and their minds turned on to what is happening in Liverpool."

Tim Crutchley, Joint Managing Director of Finch, said:- "This is a really significant win for Finch against some tough national opposition. It comes with a lot of prestige, but more importantly a responsibility to deliver a first-class campaign. Being based in Liverpool encouraged us to go the extra mile whilst understanding the key issues."

Newly appointed Creative Director, Paul Brown added:- "This is a fantastic win for the team at Finch and underlines the strong creative talents that Liverpool has to offer."

The national campaign will be backed by an extensive local campaign throughout Merseyside detailing how the Capital of Culture will benefit the region, now and in the future. An extra 1.7million visitors are predicted to visit Liverpool in 2008, spending £200m. The city is currently undergoing a £3bn culture led transformation creating 14,000 new jobs.

The Liverpool Culture Company launched its first artistic programme in January and a three year sports strategy to highlight the themed year of 2006 - Liverpool Performs. It will announce the programme for 2007 in marking the city's 800th anniversary, this summer. A highlights package of 2008 will be announced in the autumn.