Competition time! AA "Patrolman Pete" Giveaway... Week ONE!

GOT a camera? Apply your photographic skills and try to win an exciting prize for some lucky child in your life. We have one box full of goodies to give away to one lucky reader over the next two weeks. So someone's child will have a huge beam on their face! The Automobile Association has generously given a goody box full of fun for children aged 3 to 6 years. Sadly, this is only open to readers in the UK. So what is on offer... well here goes:-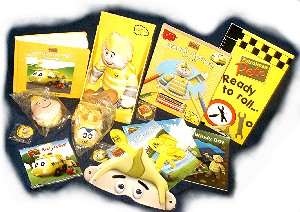 1 Height Chart.... (up to 1m 45cm);
1 Patrolman Pete with....An interactive cloth book that features a simple text and bright illustrations and a stitched-in mirror and a built-in rattle to provide hours of playtime fun... worth £9.99!
1 Stan the Van toy... worth £3.99;
1 Patrolman Pete toy... worth £3.99;
4 Patrolman Pete Balloons!
1 Patrolman Pete CD.... Pete's working song;
1 Patrolman Pete Mask;
3 Badges... (PIN Badges)... Stan, Trevor and Pete;
3 Patrolman Pete Books... Stan Gets Wet, A Tall Tale, A Windy Day... worth £2.99 each!
1 Patrolman Pete and Friends Rhyming Jigsaw Book... worth £5.99;
1 Patrolman Pete Stencil Activity Book... with 9 Stencils and coloured pencils! Worth £6.99
(All prizes this week are stated as not suitable for children aged under 3!)
So what will you have to do to win this prize for you kids! Easy.... All you have to do is:-

ONE... Send us a photograph of an AA Patrol working over the next two weeks. Phone pictures and phone video are acceptable by email only to:- aa-comp@liverpoolreporter.com
TWO... Send with the pictures you child's name.
THREE... Send with the picture your full postal address and contact phone number.

All names will be kept for a few weeks, for scrutiny by the AA, if required, but will NOT be used for any marketing or sales purposes. The purpose of taking names and addresses is purely to ensure that the prize reaches the winning competitor. All entries must be in by 12:00 noon on Friday 17 March 2006. The winning picture and name will be shown in the following weeks edition of Southport Reporter. At no point should any participants put themselves or anyone else in any danger when taking the picture. The judges' decision is final.



To find out more about the AA or to join please visit:- http://www.theaa.com/
Southport Rock Night at the Floral Hall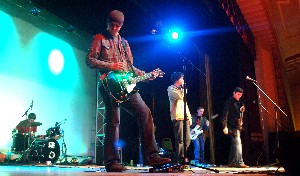 THE hopes of a large turn out for the Floral Hall Rock Night on Saturday 4 March 2006 were dashed as the bad weather brought havoc across the region. The line up was The Benz, The Last Stand, The Icons and Wayne Carrick Band. Despite the disappointing, lower than expected turn out, owing to the weather, the bands and all who went along had a fantastic night and our hats off to the two organisers, James Roberts and Josh Yell, who both put on a fantastic show. Both of them, still in their early 20's, provided a professional and well run night. We look forward to seeing more events being organised by these two lads in the near future. We must not forget the bands, who also need praise, for again keeping the audience happy, playing hard on stage, and also putting up with my bad jokes about the weather.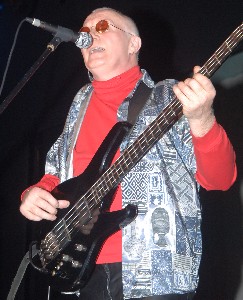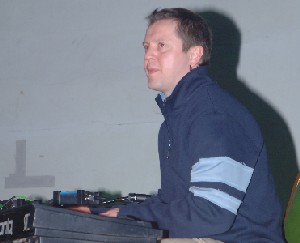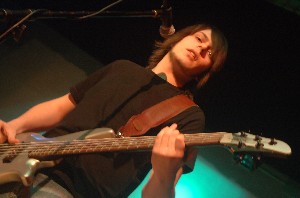 Page 1 of 3
If the green box above does not show, you must download a new edition of Java. To get it just use this link:- java.com/en/index.jsp