Sefton Businesses get Networking!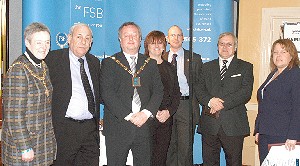 BUSINESSES in Southport were treated to a fantastic opportunity to network, when the Lancashire Business Fair came to town. Ok, some did make jokes about the name, as Southport is in Merseyside, but really it was no laughing matter. This was a key and unmissable opportunity for local businesses to mix and discuss the market. The event which took place at the Southport Floral Hall and Theatre Complex on Marine Drive, Southport on 28 February 2006, and proved to be a huge success. A diverse spread of businesses were represented, ranging from

Copier Sales to BUPA, who offer a Cash Plan service. Also on offer was advice for businesses and also start ups from the BRE Northwest, Sefton Business Chamber* of Commerce and Industry, the Federation Of Small Businesses (FSB) and others similar ilk. Local transport experts, Liverpool Airport were on hand, letting people know about airtravel connections in the region, and our favourite stand, courtesy of Letsgowifi, the WiFi Hotspot stand!
There were freebies on offer from food and drinks to promotional gifts being offered from the 50 exhibitors. You could even try your hand at surveillance, in a surveillance van parked outside! Congratulations to Liverpool Business Associationsm, for putting on what has to have been one of the best networking opportunities for a long time in Sefton. If you missed it or are from
the Liverpool Area, please take note.... you can still go to the 5th City of Liverpool Business Fair in Liverpool, to be held at the Liverpool Town Hall on the 25 April 2006 from 10.30am to 3.30pm.
The event will have:-

* 70 stands showcasing the *best* of the Liverpool Business Community.
* Business Advice clinic offering *advice* and *support* to established businesses as well as new start ups.
* Excellent opportunity *network* and *promote* your business.
* 1000 visitors.
* Free to visit.
* Full *seminar* programme
* Meet the *Buyer* event
* Café *networking* area.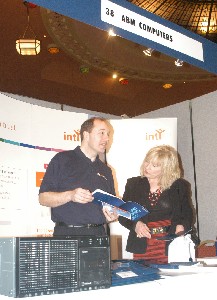 Page 1 of 4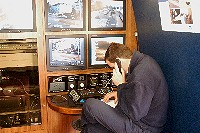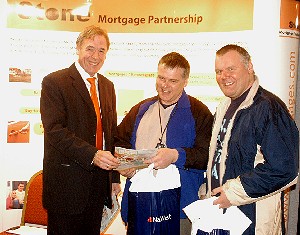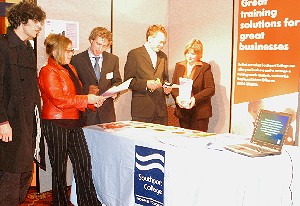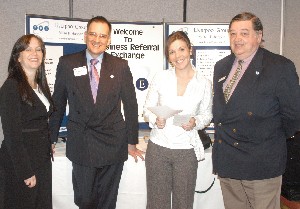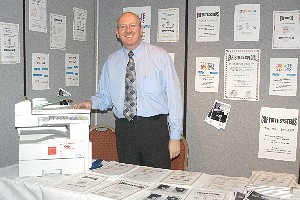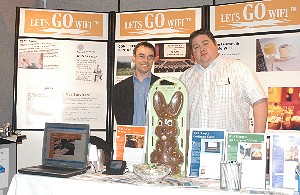 If the green box above does not show, you must download a new edition of Java. To get it just use this link:- java.com/en/index.jsp