REWARDS ON OFFER IF YOU RUN SOUTHPORT RACES!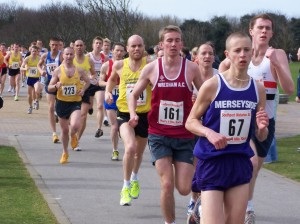 THE race is on to find local people who are prepared to run in this year's Southport Good Friday Races and raise funds for a major charity which continues to search for a cure for muscle wasting diseases. As part of its 06 'Every Second Counts' appeal, the Regional Office of the Muscular Dystrophy Campaign is asking readers to enter the Southport Good Friday Races this year and to get sponsored for running, so that research can continue to be funded into treatments and cures. In return, everyone who runs for the Muscular Dystrophy Campaign will be able to claim some great sportswear rewards for the sponsorship they raise and will also be sent an 'Every Second Counts' running vest to show their support for the charity.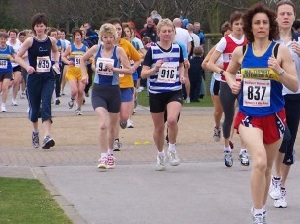 Says Charles Horton, Regional Fundraising Manager for the charity:- "We need as many people as possible to enter the Southport Good Friday Races and to raise sponsorship, if we are going to beat this disease. Even if you have already entered, but would like to run for charity, we would like to hear from you. It's a great way to help others and help yourself to keep fit. People die from the effects of muscular dystrophy every week in the UK. Every second counts if we are to give people with muscular dystrophy a chance in the future."

The Southport races, which are four miles in length over a traffic free course in Victoria Park, take place on Good Friday 14 April 06, starting at 10:30am for ladies and 11:5am for men. To run in the race to raise funds for the Muscular Dystrophy Campaign, call their Regional Office on 01244 403012.
S.U.A.G. Race Night In Southport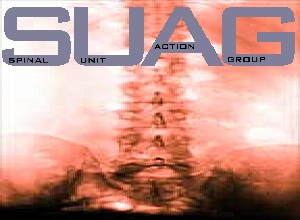 RACE NIGHT at St. Teresa's Club, Upper Aughton Road on 24 March 06 at 7:30pm.

Tickets £5, which includes a hot pot supper. Do come along and support the Spinal Unit Action Group, which is raising funds to help those people who have horrendous spinal injuries.

You will have a great night. For tickets please call 01704 536277 (Dorothy).
Local NHS Consultant retires after 30 years
FRIENDS and colleagues bid a fond farewell last week to Mr Roy Edwards, who had been a Consultant obstetrician at Ormskirk & District General Hospital for nearly 30 years.

Mr Edwards was born in Southport in 1940. He trained at Queen's College, St. Andrews, Scotland, between 1959 and 1965. He started his career as a House Officer at St Helen's Hospital, and gradually made his way up the ladder, through posts at Walton Hospital, the Women's in Liverpool and Liverpool Maternity Hospital. When he became a registrar he moved to St Mary's Hospital Manchester and Park Hospital Manchester. He eventually became a locum Consultant at Broadgreen Hospital.

Mr Edwards joined Ormskirk Hospital in 1976 as a Consultant, when his reference at the time described him as being "deserving of a permanent Consultant position". Since then he has seen many changes in the organisation of the Health Service in general and in advancements in the field of obstetrics and gynaecology.

Janette Brookes, Director of Specialist and Emergency Services commented:- "Roy will be greatly missed by all his colleagues. He was a very skilled surgeon, a supportive colleague and wise owl. We all wish him well in his retirement and know he will enjoy the time to indulge in his love of fast cars. Although his wife Lesley might have more plans for him in the garden!"