THREE LIVERPOOL SONGWRITERS MAKE UK TOP 30 AND AIM FOR NUMBER ONE AT FINALS OF 06 AWARDS CEREMONY
OUR Web Radio Station, Liverpool Reporter, has been told this week that one of the young, talented artists, who is played on our stream, has been picked as one of three young songwriters from Liverpool, to go through to the prestigious 06 'Make It Break It' awards.

Dani Telford, who is the artist we play on our radio stream, Laura Leigh, in the 14 to 16 years and Hayley Phillipa Williams in the 17 to 19 section, all from Liverpool area, are among thirty, outstanding young songwriters whose details are cited at the end of the report, have reached the finals of the prestigious 06 'Make It Break It' awards for outstanding young songwriters. They are to have their songs judged by the likes of Coldplay's Chris Martin, Ms Dynamite, broadcaster Mark Ratcliffe, producer Steve Levine and Live 8 promoter Harvey Goldsmith CBE.

Organisers Yamaha and The Liverpool Institute for the performing Arts (LIPA) received hundreds of entries for the 06 awards, which are aimed at inspiring and showcasing young, original songwriting talent across all popular musical genres.

Songs were submitted, in three categories; rock, pop and urban/dance; across two age groups 14 to 16 and 17 to 19; by aspiring young musicians throughout the UK. All are keen to get their material heard by major players in the music industry and their hands on thousands of pounds worth of Yamaha gear.

Since its inception in 2003, 'MAKE IT BREAK IT' (MIBI) has attracted over 1,000 entries from young songwriters. Winners, finalists and schools have been equally enthusiastic about the benefits of the competition.

From the thirty finalists, the judges will now select six winners to work with professional session musicians, performing at LIPA, with a professional band, in front of a capacity audience of invited supporters, music industry and record company executives on Saturday 8 April 06.

All finalists will participate in seminars and an energising and inspiring Open Forum with music professionals. Also Schools nominated by the winners will receive substantial Yamaha equipment to enhance their music department's capabilities.

MIBI judge, Coldplay founder and frontman Chris Martin told us that:- "When I was invited to perform at Earls Court and rehearse with a group of top session musicians in 1995 for the then Yamaha Rock and Pop awards it was the biggest thing in my life and it convinced me that my music mattered and that's why the MIBI awards are so important".

To listen to the judges talk about Make it Break It and hear invaluable advice, hints and tips please visit:- www.makeitbreakit.org
The Times Educational Supplement, who sent a team to last years awards, said of the awards:- "It's what you learn from taking part that counts, it's the real deal- it's about people that are passionate about making music and learning about each stage involved in making a record."

Broadcaster Mark Radcliffe, himself a gigging musician said:- "I've been involved with MIBI from the very beginning. One of the main reasons I'm committed to it is because all the songs are taken very seriously and listened to very carefully, it's not about fashion or the band, or the production, it's about the song. New songwriters are vital to the music industry. I play records and without great new songs I'd have to talk more and no-one wants that!, I remember when I started out , I didn't know whether I was any good. Obviously I was very arrogant and a rampant egomaniac and any good friend is going to slag you off anyway so, the MIBI's take your music to independent people who know about the business and care very much about helping real talent - that's the great thing."

One of last year's winning bands was Alice's Garden from Blatchingdon Mill School in Hove, which was encouraged by teacher Craig Sullivan to get involved. He then explained:- "Alice's Garden has gone on to receive considerable exposure since last year's event. Yamaha have obviously looked at the curriculum, which is why teachers should definitely buy into it. There is a strong creative writing element; PSE, Business and ICT are also involved."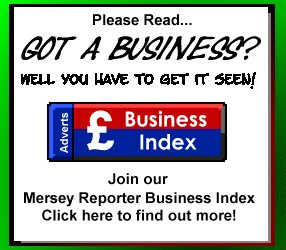 Craig David Live
THE multi million selling artist is to come to Liverpool on 30 April 06, to the Liverpool Philharmonic with his World Tour for his album, 'The Story Goes...'.

Craig Dave is billed as one of Britain's most successful solo artists, Craig David told us that:- "I've had a great time touring the world promoting this album, but I can't wait to play in England, it's always great to be back home."

If you don't know who he is, well you might know his new single 'Unbelievable', released on 6 March 06. Over the run up to the release, it dominated the pre-release and airplay charts in the UK.

Fact file:- The Southampton born 24 year old returned to the world's music scene in September 2005 with his multi-platinum selling third album 'The Story Goes…', which has now sold over a million copies. Craig's return to the charts saw him at number one from Europe to Australasia, with sales of his critically acclaimed records topping 16 million globally.

In 2005 Craig David officially became the UK's most successful soul writer and recording artist of all time when his third studio album titled 'The Story Goes…' spent a whole month as Europe's biggest selling R&B album. The year ended on a high for Craig, after not only being nominated for this year's Best Urban Brit Awards on 15 February 06, but also winning The Outstanding Achievement to British Urban Music award at the prestigious UMA's.

You can book tickets for the Liverpool Philharmonic show on Sunday 30 April 06 via ringing the Phil's booking line on:- 0151 709 3789
SALE... AUCTIONS... Stop & think!

THIS week, Warrington Trading Standards, Consumer Alert Network offered this advice to all who attend one day sales and auctions.

"One day sales and auctions are usually held at hotel venues and last for a couple of hours. Discounts are usually advertised prior to the event to attract visitors, but in some circumstances only a few of these discounts are available on the day.

To stop people being disappointed and to help reduce complaints, here is some advice to consider:-

* Don't hand over any money for goods which you haven't had the chance to examine closely.

* Don't get carried away with a few free gifts or very cheap prices at the start of the sale.

* Be sure you know exactly what you are buying and that you feel the goods are worth the asking price.

* Don't confuse brand names, which sound similar to famous names, but aren't.

* Make sure you have enough information about the company so you can trace them if you have a problem.

* Remember... if you buy something and later just change your mind or think you paid too much for it, you have no legal rights to a refund."

Cllr Pat Wright, Executive Board Member for Community Services, said:- "I would advise anyone who is thinking about going to one day sales and auctions to take note of the advice given by the Council's Trading Standards to avoid any disappointment on the day."
Taking Back Sunday!
THE band Taking Back Sunday are set to follow their upcoming Give It A Name Festival dates with a full UK tour in May 06. The tour represents their first on these shores in promotion of their upcoming third album and Warner Bros. Records debut 'Louder Now' that is set for an 24 April 06 release.

Taking Back Sunday will play:-

29 April 06... Manchester MEN Arena (second on the bill to
Lostprophets). Booking line:– 0870 190 8000

30 April 06... London Earls Court (second on the bill to
Lostprophets). Booking line:– 0870 903 9033

17 May 06 Manchester Academy. Booking line:– 0161 832 1111

19 May 06 Bristol Academy. Booking line:– 0870 771 2000

20 May 06 Birmingham Academy. Booking line:– 0870 771 2000

21 May 06 Southampton Guildhall. Booking line:– not listed.

22 May 06 London Astoria. Booking line:– 0870 150 0044

25 May 06 Newcastle Academy. Booking line:– 0870 771 2000

26 May 06 Glasgow Barrowlands. Booking line:– not listed.

27 May 06 Liverpool University. Booking line:– 0151 256 5555

24hr Credit Card Hotline:- 0871 2200 260