Mr & Miss Southport 06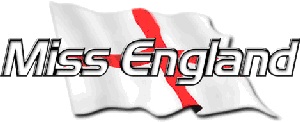 THE winner of MISS ENGLAND will represent the country in MISS WORLD, held in Poland in September 06.

Here is your chance to enter the most prestigious contest in the world and have the chance to win the first prize for worth £100,000! Contestants must be aged between 17 to 24 at the time of the Miss World on 30 September 2006 and must be single and not married as winning the title can mean lots of travelling around!

Hammasa Kohistani, now 19, shot to fame in September by becoming the first Muslim woman to win the Miss England title. Since , Hammasa has appeared in television reports with:- "Lorraine Kelly, Richard and Judy and newspapers all over the world and has starred in and on the front cover of various magazines including Hello, Asiana and Asian woman worldwide magazines. In April 2006 Hammasa will be featured in Teen Vogue magazine in New York which will introduce her as a model to America."

Just to wet your appetite a bit more!
"The Miss England 2005 contest was featured on the CNN international news channel as an 8 minute report by Richard Quest for his Search for Beauty report which we are very proud of" says organiser of Miss England, Angie Beasley. "This year we have already had lots more TV interest so far but we are still looking for a channel to confirm coverage of this years final so it would be great to hear from anyone interested.

If you are chosen SOUTHPORTS winner you will take part in the prestigious Miss England event held over a two day period in Leicester with finalists from all over the country on the 13 July 06 and 14 July 2006. The ultimate winner of Miss England will win a host of prizes worth over £10,000 including a wardrobe of clothing for MISS WORLD and an all expenses paid trip to compete in the Miss World final!" says Jane Seasman from Bedazzled models

MR ENGLAND is also in the running for any male who enters Mr Southport! The winner of Mr England will win over £2,000 in prizes including an all expenses paid trip to MR WORLD & the opportunity to go to Manhunt International both held in 2006. More details will be given on these finals as soon as they become available. see this page for rules and more information:- click here!

To enter you can pick up an application form from our offices at 4a Post Office Ave, Southport, Merseyside, or from:-
The Letter Box, 8 Post Office Ave, Southport
Springbok Trekkers, 4 to 8 Waverley Street
Southport or Amber Fashion, 46 London Street, Southport
Havana, Promenade, Southport.
Bedazzled Model Agency on 0151 708 81 81, or write to, Unit 8, 102 Bold Street, Liverpool, L1 4HY. You can also email:- janeseasman@hotmail.co.uk
OFFICIAL MISS SOUTHPORT WEBSITE:-
Competition time! AA "Patrolman Pete" Giveaway... LAST WEEK!

GOT a camera? Apply your photographic skills and try to win an exciting prize for some lucky child in your life. We have one box full of goodies to give away to one lucky reader and this is the last week you can enter! So someone's child will have a huge beam on their face and it could be yours! The Automobile Association has generously given a goody box full of fun for children aged 3 to 6 years. Sadly, this is only open to readers in the UK. So what is on offer... well here goes:-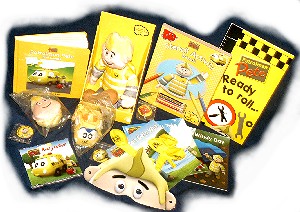 1 Height Chart.... (up to 1m 45cm);
1 Patrolman Pete with....An interactive cloth book that features a simple text and bright illustrations and a stitched-in mirror and a built-in rattle to provide hours of playtime fun... worth £9.99!
1 Stan the Van toy... worth £3.99;
1 Patrolman Pete toy... worth £3.99;
4 Patrolman Pete Balloons!
1 Patrolman Pete CD.... Pete's working song;
1 Patrolman Pete Mask;
3 Badges... (PIN Badges)... Stan, Trevor and Pete;
3 Patrolman Pete Books... Stan Gets Wet, A Tall Tale, A Windy Day... worth £2.99 each!
1 Patrolman Pete and Friends Rhyming Jigsaw Book... worth £5.99;
1 Patrolman Pete Stencil Activity Book... with 9 Stencils and coloured pencils! Worth £6.99
(All prizes this week are stated as not suitable for children aged under 3!)
So what will you have to do to win this prize for you kids! Easy.... All you have to do is:-

ONE... Send us a photograph of an AA Patrol working over the next two weeks. Phone pictures and phone video are acceptable by email only to:- aa-comp@liverpoolreporter.com
TWO... Send with the pictures you child's name.
THREE... Send with the picture your full postal address and contact phone number.

All names will be kept for a few weeks, for scrutiny by the AA, if required, but will NOT be used for any marketing or sales purposes. The purpose of taking names and addresses is purely to ensure that the prize reaches the winning competitor. All entries must be in by 12:00 noon on Friday 17 March 2006. The winning picture and name will be shown in the following weeks edition of Southport Reporter.
At NO POINT should any participants put themselves or anyone else in any danger when taking the picture. The judges' decision is final.



To find out more about the AA or to join please visit:- http://www.theaa.com/