Formby firm targets a million from garden waste
FROM muck comes a million-pound business, well that is the case for WRS Composting Ltd of Ince Blundell, Formby who recycle green waste into a soil conditioning compost, an environmentally friendly alternative to peat.

With support and funding through Business Link for Greater Merseyside, the company is now about to open in March 06 a, sophisticated new £900,000 processing facility.

WRS director Ian Walker told us that:- "The new plant at North End Farm brings the company's existing operations under one roof and will allow us to handle up to 30,000 tonnes of green waste from local authorities and private businesses each year.

By having our site here the material is processed locally and used by local businesses and people, which avoids the need to transport it outside Merseyside for landfill."

Business Link's rural business adviser, Philip Ambler said:- "The government is keen to find alternatives to landfill, and this environmentally-friendly business has received a substantial level of investment towards its development.

Ian is taking best practice a stage further by creating value at both ends of the operation, first taking in the waste and then turning it into a valuable saleable commodity."

WRS Composting is also helping the local jobs market by taking on four new staff over the past year and further two in the near future.

In addition, the project benefits the local rural economy by bringing back into use 15,000 square feet of redundant farm buildings and 28 acres of agricultural land.

Ian Walker estimates his company's turnover has trebled in the present year and, with local demand growing all the time due to landfill restrictions, it should reach £1 million in the 06/2007 financial year.

"We've had two lots of funding from Business Link and would recommend them to any company. We've tried in the past to get grants and failed. You need the specialist knowledge of drafting which Philip, our adviser, supplied and we would not have got the money without him." Ian Walker told us.
(Correction was made on the above report = Press Business Link release error corrected after publishing)
Stories of Slippery Suitors & Lovers' Sweet Competition....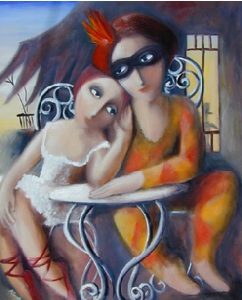 THIS show is a blend of music, traditional storytelling, & far-flung diary readings kicks off at 6:15pm in the Chaplaincy, Hope Park, (Security lodge on Taggart Avenue will give directions to Chaplaincy) Liverpool Hope University, Liverpool, L16 9JD

The DATE:- Wednesday 22 March 06
More Info:- 10081724@hope.ac.uk

Soft drinks & snacks provided, a donation will be requested



'Dare to be there!'
A PASSION FOR FASHION
LIVERPOOL'S Walker Art Gallery is hosting its first ever costume exhibition, clothes from the stunning collection of Mrs Emily Margaret Tinne, from 29 April 06 to 30 July 06.

A Passion for Fashion is a stylish look at a very elegant period in British fashion, covering the years from about 1910 to 1940.

Emily bought an astonishing amount of clothes, some of which she never wore but kept with their original packing and labels. Her daughter donated the enormous collection, numbering more than 700 items, to National Museums Liverpool between 1966 and 2003. It is probably the largest surviving collection of period clothes from one person's
wardrobe in Britain.

The Tinne Collection is a fabulous array of day wear, evening wear, coats, swimwear, shoes, hats and accessories. It also includes clothes worn by Emily's six children. A Passion for Fashion highlights some 130 stems drawn from this unique collection, offering a snapshot of changing styles between the two World Wars.
The exhibition includes:-

• Stylish day dresses made from silks, velvet and wool, showing the changes in style between the demure Edwardian period and the 1930s, with its jazz-inspired fashions

• Glamorous 1920s evening dresses of lace and beaded silk, and elegant 1930s creations of printed velvet and sequinned silk, some of them fit for a Hollywood movie star

• Luxurious day and evening coats and capes of silk, wool and fur, many bought from famous Liverpool shops like the Bon Marché in Church Street, George Henry Lee's in Basnett Street, Cripps' in Bold Street and Lewis's in Ranelagh Street

• A rare two-piece woollen bathing suit, complete with cap and espadrilles, bought by Emily in Liverpool for her honeymoon in Ireland in 1910

• Wonderful hats, ranging from wide-brimmed Edwardian straws trimmed with flowers to the stylish close-fitting cloche design of the 1920s and 30s, and including a fabulous fur motoring bonnet with silk veil of about 1910-15

• Babies' and children's clothes from the inter-War period, including the family's embroidered christening gown. Emily's eldest child, Elspeth, was born in 1911 and her youngest, Philip, in 1929 and she kept many examples of all six children's clothes, some of which are featured here.

The Tinnes were Liverpool sugar merchants and ship owners of Dutch origin, with plantations in Demerara, Guyana, South America. During the nineteenth century, they amassed a huge fortune as part of the firm of Bandbach, Tinne & Co.

Emily Margaret McCulloch married Dr Philip Frederic Tinne in 1910. They spent most of their married life in Layton Lodge, in the leafy suburb of Aigburth, where they brought up their six children. With the security of Philip's substantial inheritance, the Tinnes lived a comfortable life and Emily was able to indulge in shopping on an almost daily basis.

For those who could afford it, shopping for clothes in Liverpool in the period between the two World Wars must have been an exciting experience, such was the choice and variety available in Britain's greatest seaport.

Emily patronised many of the city's most prestigious shops, some of which provided an exclusive made-to-measure service. Several of these businesses were located on Bold Street, known during the late nineteenth and early twentieth centuries as the 'Bond Street of the North'. Chief among these was Cripps, Sons & Co where Emily bought many beautiful hats and coats.

The exhibition also features garments Emily bought from the large Liverpool department stores, George Henry Lee & Co. Ltd, the Bon Marché, Owen Owen's and Lewis's. There are some very glamorous items, particularly the evening wear and coats that give one a sense of the high-quality goods and services the department stores offered.

A Passion for Fashion is the first chance to see the unique collection of a true shop-aholic. Including photographs of the Tinne family and the shops Emily frequented, the exhibition reflects the wealth of a global city, the styles of the time and the passion for fashion of a Liverpool lady.

The exhibition is accompanied by a catalogue, Mrs Tinne's Wardrobe; A Liverpool Lady's Clothes, 1900-1940, featuring nearly 300 items in full colour, together with a full inventory of the collection.