NATASHA HAMILTON LAUNCHES 'SPECIAL CUDDLES FOR SPECIAL CARE BABIES' CAMPAIGN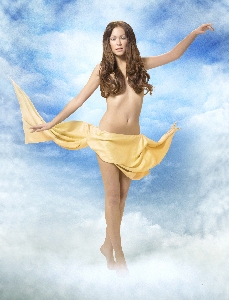 FORMER Atomic Kitten and mother of two Natasha Hamilton is leading a national campaign to fund the first ever UK research into the psychological benefits of skin-to-skin care; a bonding technique particularly beneficial for mums with premature babies. The campaign, known as "Special Cuddles for Special Care Babies", is part of Fairy Non Bio's support for BLISS, the premature baby charity.

Each year 80,000 UK babies (1 in 8) are born prematurely or sick, the highest rate in Western Europe. Of these, 12% will be looked after in a special care baby unit and cared for in an incubator by a nurse, meaning reduced contact with mum.

The skin-to-skin-care method is simple and involves placing the baby in an upright position against a mother's bare chest. It is proven to have physical benefits for baby, including being an effective way of stabilising a baby's temperature and regularising breathing. It also helps a baby's cognitive, behavioural and motor development.

Skin-to-skin-care is already practiced in both the developing and developed world, from Italy, Holland, Finland and France, to South Africa, Indonesia and Madagascar, and is even national policy in Brazil! Although implemented in some advanced UK hospitals it has not yet become standard practice in the UK, indeed a national survey shows that just 64% of women were not aware of skin-to-skin care and its benefits.

For 'Just The Two Of Us' finalist Natasha Hamilton, skin-to-skin care, could play a vital role in helping mums to bond with their babies. Natasha's son Harry was born a few weeks early and she understands how anxious mums can feel when they are not able to have physical contact with their baby straight away.

Natasha comments:- "It's a natural feeling for a mother to want to hold her baby after giving birth and can be very traumatic if a baby is taken away to be cared for in a special care baby unit. Skin-to-skin care is a simple but essential method and is beneficial for both mum and baby. It can help children establish a relationship with mum and potentially build bonds with others in later life. I am so proud to be able to support the Fairy Non Bio campaign to try and make this more common practice in UK hospitals!'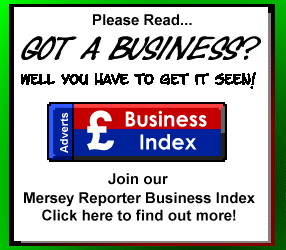 WHISKAS® SEARCHES FOR LIVERPOOL'S PURRFECT PURRETRY!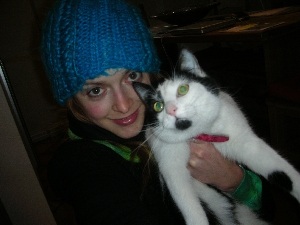 When it's time to snooze your sprawled on my bed
When I wake in the morning your curled around my head
When I walk down to breakfast your under my feet
When I sit down for coffee your perched on my seat
When I'm typing on my laptop you walk on the keys
When I go to get up you jump on my knees
When I clean my teeth you sit on top of the loo
When I put on my socks you sit on my shoe
When I paint my face you nudge my lipstick
When I put on my watch you follow the hands tick
When I go to work you watch me leave
What you do when I'm out I'd love to know!!!
Fearne Cotton, TV & radio presenter

Whiskas®, the UK's leading cat food brand, knows just how Liverpool's cat owners love to talk about their pets and what better way to express their love for their feline friend than through a 'Purrem' - poems that express the infectious happiness of owning a cat! Whiskas is giving Liverpool's cat lovers the chance to join cat-loving celebrities, such as author, Jilly Cooper, horse-racing pundit, John McCririck and This Morning's Scott Miller by featuring in the Whiskas Book of Purrems, a celebration of the finest cat Purrems and photography to be launched later this year in aid of veterinary charity, PDSA.

To get cat lovers in Liverpool perfecting their Purrems, the experts at Whiskas have created the first ever 'Purrem Generator' on www.whiskas.co.uk, which helps create the purrfect Purrem.

Justine Hare, spokesperson for Whiskas who created the online Purrem Generator, comments:- "At Whiskas, we know that Liverpool's cat owners love to talk about their cat's quirks and behavioural traits and what better way than through poetry. The Whiskas Purrem Generator gives Liverpool's cat lovers the chance to express the happiness they feel as a result of their relationship with their cat. The Whiskas Book of Purrems celebrates the unique cat-owner relationship and gives cat lovers the opportunity to share the enjoyment of owning a cat, whilst raising vital funds for pets in need of vets."

Whiskas is searching for North-West's finest cat Purrems to feature in the Whiskas Book of Purrems. To enter the "Whiskas Purrfect Purrems competition" and be in with a chance of being one of the 11 Purrems to be included in the book alongside the celebrities and their purrfect tales, simply enter online by logging on to www.whiskas.co.uk or send your Purrem to Whiskas Purrect Purrems, c/o Ketchum, PO Box 4064, 206 Whitechapel Road, London, E1 6AU.