CALLING ALL MALES. CALLING ALL MALES. WE ARE SERIOUS... SOUTHPORT NEEDS YOU!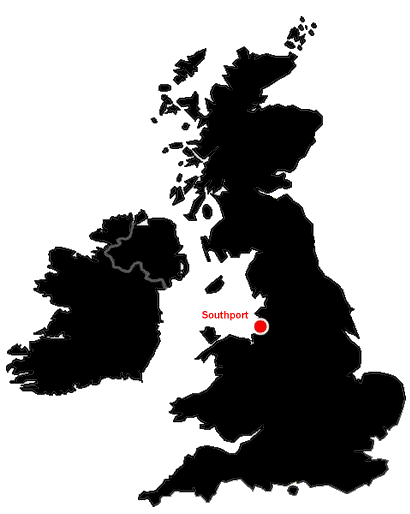 OK... Lads, lads, lads… Where are you all? We have found nearly all the ladies, but we still need stunning lads to enter this year's Official Mr England Regional Contest, Mr Southport 2006! Did you know that Mr England was from Southport a few years back and this might be YOUR chance to be Mr England! Who knows, you might become Mr World as all who get the title Mr England get go thought to Mr World! Now think about how much cash and how many young ladies that would get you!
If you want to enter, contact us ASAP as we have some places left for you…. We need more lads to equal the amount of young ladies that we have going. The final will be held at Havana in Southport on 29 April 2006. Full press coverage is guaranteed, as we are backed by an International Press group, who run a local paper as well!

So if you think you have what it takes, get in contact NOW!!!!
Visit www.misssouthport.com for rules and application information. Yep, sorry we don't have a URL for Mr Southport as of yet... But don't let us down and let a silly thing like that stop you!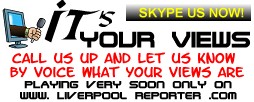 CLIPPER 05-06 RACE IS BACK ON WITH LIVERPOOL 08 IN THE LEAD
Report thanks to Clipper Ventures
ON Saturday 25 March 2006 at 15:00 local time or for us in the UK 07:00 GMT, the ten Clipper 68s competing in the Clipper 05-06 Round the World Yacht Race crossed the start line in Subic Bay for Race 6 to Qingdao, China. After a false start from Victoria, New York was the first to cross the start line but Liverpool 08 soon took the lead.

When the boats crossed the line this afternoon, it was an extra special moment for all concerned, following the fleet's unscheduled stop in the Philippines to sort out keel problems.

A phenomenal amount of work has gone into getting the boats ready to sail today. Teams have been working flat out to get everything up and running and tested in time for the today's restart. Despite a break of seven weeks, the racing was tight in a gentle breeze, and the fleet split into two separate groups at opposite sides of the bay where they got involved in various tacking duels.

Skipper Tim Magee said:- "The crew have shown an unbelievable commitment in the last few days, as they have since the start of the race. That is reason we're doing so well in the race is because of them. We're only half way through the competition and, standing in third place that number one slot is still in our sight."

Sir Robin Knox-Johnston, Chairman of Clipper Ventures Plc, who was out on the water in a local yacht to see the re-start, said:- "The Clipper 05-06 Round the World Yacht Race is back on!

Thanks to an almost super human effort by the Clipper team, Green Marine and a small army of Filipino laminators, the remedial work on the Clipper fleet was completed in an impressive time frame."

Before the restart the Subic Bay Yacht Club, Subic Bay Metropolitan Authority and the Department of Tourism staged a send off celebration for the crews, many of whom have spent weeks exploring the Philippines. Traditional dancing, music, garlands and a full brass band entertained the crews. A local priest also blessed each boat prior to their departure.

The fleet are due to arrive in Qingdao on 2 April 2006, the sailing city to the Beijing Olympics 2008.

Now that the lights of Subic are fading, crews will be looking forward to getting into the familiar routines of the watch systems and the twice-daily radio schedules, the race is now well and truly back on!