Blind gardeners to benefit from new national club
LAUNCH of Thrive's National Blind Gardeners' Club and Blind Gardener of the Year 2006. A new National Blind Gardeners' Club is launched this week by Thrive, the national charity that uses gardening to improve the lives of disabled people and Royal National Institute of the Blind (RNIB), supported by the Big Lottery Fund.

The aim of the Club is to encourage more visually impaired people to enjoy the benefits of gardening, help people share information and techniques, and provide a national voice for blind and partially sighted gardeners. Benefits of club membership include a quarterly gardening magazine, advice, practical courses held across the UK and a library of accessible information, including tactile diagrams.

To mark the launch of the National Blind Gardeners' Club, Thrive is announcing Blind Gardener of the Year 2006. Now in its second year, this popular competition is designed to celebrate the enthusiasm, skills and achievements of blind gardeners across the UK. The categories range from inspirational and inventive gardeners to wildlife enthusiasts and small space gardening. There is also a section for young visually impaired gardeners of school or college age.

"As a national charity which focuses on the needs of people with a disability, we know from experience that gardening has a valuable therapeutic benefit. Last year's Blind Gardener of the Year awards showed the tremendous enthusiasm there is out there for gardening, with stories of creativity and innovation. We are looking forward to more inspirational entries this year which will show just how important gardening is to many people's lives and the enjoyment and confidence it can bring." says Nicola Carruthers, Chief Executive of Thrive.

"I am delighted that RNIB are yet again involved in this initiative. Last year's Blind Gardener of the Year competition highlighted the importance of leisure in blind and partially sighted people's lives. Gardening has proved to be an activity that gives blind and partially sighted people a real sense of wellbeing and self worth, and we welcome the launch of the National Blind Gardeners' Club which will undoubtedly encourage many more blind and partially sighted people to get involved in gardening." said Eleanor Ellison, Principle Manager RNIB Recreation and Wellbeing.

A distinguished panel of judges, including leading gardening writer and broadcaster Pippa Greenwood, will combine their professional expertise to select the winners of this year's competition. The closing date for entries is Monday 31 July 2006 and the winners will be announced in September 2006.

To find out more about Thrive's services for visually impaired gardeners, the new National Blind Gardeners' Club or Blind Gardener of the Year 2006, visit www.thrive.org.uk.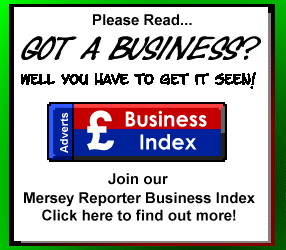 NSPCC and ELC team up to distribute "Your Family" magazine
YOUR Family, the NSPCC magazine for parents, will now be available free in Early Learning Centre (ELC) stores in Southport from Monday 20 March, 2006.

Initially available from Woolworths and now in its second year, the magazine offers a mix of fun, enjoyable read, useful readers' tips and expert advice. It has been a huge success with parents of young children. A survey supporting the launch revealed that 1 in 6 were desperate for parenting advice they could trust and were often confused by the advice on offer.

The current issue features Cutting It actress Angela Griffin's account of motherhood. In her interview, Angela says:- "You think everyone else is doing better than you and that somehow you are failing your child". The issue also includes expert tips on how to end broken sleep and what it's like to be a step family. It continues to draw on the NSPCC's expertise to offer parents tips and features on issues which are important to them.

Eileen Hayes, Your Family editor-in-chief and NSPCC parenting advisor says:- "Your Family is for parents who may never think of buying a book or who feel reluctant to ask for help. It gives readers sound information without being preachy. Parents choose it for an enjoyable read but find they have learned useful new tips to try with their families."

Mary Marsh, NSPCC Director says:- "Your Family is an excellent way to reach parents and provide them with essential and helpful advice and support. Your Family is now a key feature of the NSPCC's FULL STOP strategy."

Tim Patten, Marketing Director ELC says:- "Your Family is great added value for our customers and helps to strengthen our relationship with and commitment to the NSPCC."
HELP THE AGED LAUNCHES THE 'HUG' CREDIT CARD
TO APPLY call 0800 002 006

As part of the Charity's Helping Unite Generations (Hug) campaign, which aims to generate awareness and funds to help end loneliness and isolation among older people, Help the Aged is launching the Hug Credit Card which offers cardholders the opportunity to raise money for Hug every time they spend, at no extra cost to themselves.

Help the Aged will receive £15 when consumers open a Hug Credit Card account, a further £2.50 if they use their card within 6 months and 25p for every £100 they spend or transfer to their card after that time. There are also lots of benefits to the cardholder including 0% on purchase and balance transfers for 6 months and no annual fee.

Mark Christopher, Help the Aged Credit Cards comments:- "The Hug Credit Card adds a 'feel-good factor' element every time people shop, knowing that they're donating money to the campaign's really worthwhile cause to help end loneliness and isolation among older people."

Money raised by the Hug Credit Card on behalf of the Hug campaign will enable Help the Aged to continue to support services that allow older people to live independently and help them feel less alone. This includes SeniorLink, the Charity's 24 hour telephone service for use in emergencies or just simply for a chat when needed, and the community transport scheme, SeniorMobility, which gets older people to community centres to meet friends and engage in activities.

To apply for a Hug Credit Card call 0800 002 006 or visit allhug.org.uk and click on 'Hug Month' within the 'Get Involved' section on the website.