LOTTERY MILLIONS MAKING PLAYFUL IDEAS REALITY
THE Big Lottery Fund wants projects to bounce in with innovative ways of capturing the playful imagination of children and young people to make a big difference to the way our children play in their
neighbourhoods.

Playful Ideas is the new Lottery good cause programme seeking to fund projects with a creative and novel approach to play. This programme is now open for applications, forms part of the Fund's £155 million commitment to support children's play.

Ade Adepitan, Paralympic bronze medallist says it is great news for kids:- "This money will mean children can have a say in how they play by being actively involved in designing, planning and running play projects."

The Playful Ideas programme focuses on originality and will empower children to have more choice and control over their play activities. There is £16 million of funding available across England until 31 December 2007 with grants of between £10,000 and £250,000 available.

Helen Bullough, Big Lottery Fund Head of North West region, said:- "With the £16 million Playful Ideas programme, we are focussing on innovation. We want ideas that are new and different, that will challenge and stimulate children promoting their greater well-being. In addition, under the Children's Play programme there is more than £18 million available to local authority areas in the North West for local play schemes that have already proved popular, like BMX and skateboard parks, mobile play teams and small public playgrounds."

The Big Lottery Fund wants every community to get involved in creating play adventures that allow children to grow through a wider range of high quality, inclusive and accessible play experiences.
Applications for funding must come from play partnerships led by the local authorities, who will develop children's play strategies for their areas.

The Children's Play Council (CPC), part of the National Children's Bureau, has been awarded a grant to deliver the Play England Project, a major 5-year development, to help local agencies in planning for play across their area by setting up a national support and development infrastructure across the regions. The local play strategies created in liaison with the CPC will enable Local
Authorities to apply to spend their part of the £124 million through the Children's Play programme.

Details of allocations made to each local authority in the North West region can be found at:-
www.biglotteryfund.org.uk/assets/pr_figures_nw.doc.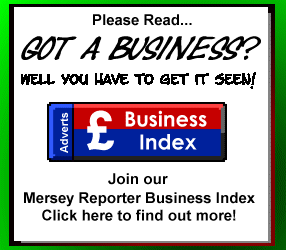 WORK BEGINS ON NEW ERA FOR LIVERPOOL SCHOOL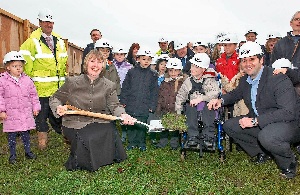 MANCHESTER builder Rok has embarked on an unique school redevelopment project in Liverpool. The replacement of Springwood Heath Primary School is a long-awaited project, but after Rok was appointed the development work has been able to start in earnest.

The end result, we believe, will see the school become the first purpose built fully inclusive primary school in the country. This process began in 1994 with Springwood's first special needs student, Sarah Heath, after whom the school takes part of its name. Sarah died in 1999, aged 11. Sarah was the first pupil to attend the then-mainstream Springwood School as part of its links with the Harold Magnay Special School for children with physical disabilities.

The existing school, in Danefield Road, was part demolished in 2003, at the same time as Harold Magnay closed and merged with Springwood Primary to form Springwood Heath Primary School. Teaching has had to continue on both sites whilst issues regarding the new building were ironed out. All classes, on the Springwood Site continued in the remainder of the building, with temporary toilets installed and school meals having to be brought in each day.

The £5.35million 63 week contract for Liverpool Schools Services Ltd will see Rok build the replacement school, allowing all pupils from both Springwood and Harold Magnay to move into the new site and the demolition of the rest of the old school.

Phase 1, the construction of the new school, will run for 47 weeks, with a 16 week demolition and landscaping second phase to follow. The school is also working with local art and regeneration group, led by artist, Alex Corina, to produce a sculpture, made from materials from the old and new buildings.

Rob Bath, Rok's area leader for the North West, said:- "This is a unique development, not only for the school, but also for Rok. The school has been left in something of a limbo for three years, so it is a chance for a new start in more ways than one, with the new building and the ability for Springwood Heath Primary to become a fully inclusive school for the first time. We are looking forward to being able to bring about this new era for all involved at the school".

Phil Daniels, head teacher of Springwood Heath Primary School, added:- "Our school will continue to provide a wide range of educational and social experiences and opportunities so that all of its children will have the time and space to meet and overcome any barriers to their learning. This new building will give the children of the Springwood Community and Liverpool as a whole a learning environment in which all those challenges can be met".

Partners working with Rok on the site include Turner and Townsend quantity surveyors, architect Edmund Kirby, structural engineers Curtis Consulting and Mechanical and Electrical Engineers BCM.