WARRINGTON FILM FESTIVAL IS COMING TO PLEASURE YOUR EYEBALLS!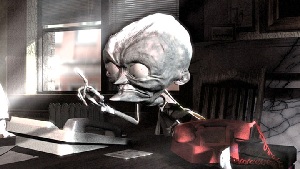 THE Warrington Film Festival (7 April to 8 of April 2006) is once again gearing up to showcase the best of the region's short films. Since the curtain fell on last years festival, over 3,000 short films and animations have been submitted, sorted, reviewed and rated in order to showcase the finest offerings of digital entertainment. Paul Wilshaw from the festival informs "This year the submissions have been excellent, it's been extremely hard to pick the films to showcase. We've put together an excellent range of strange, funny, beautiful and dangerous films from around the world."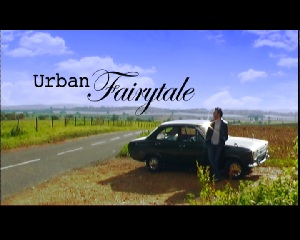 This year the festival blends gaming with film. Lionhead Studios, responsible for innovative videogame titles such as Fable and Black and White 1&2, have been closely involved, not only by helping to run a 1-of-a-kind web competition but they have also donated their time and expertise and will be running workshops on Saturday 8. If sound's more your thing, then be sure to come along and get involved with Not 2b Missed and have your chance to liven up otherwise dull and boring videogames with your very own sound effects. Try putting your own voice to that monster in Doom or add the coolest horn sound in Grand Theft Auto!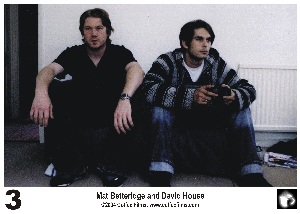 Don't forget, of course, that it wouldn't be a film festival without the films, and we promise that if you will do us the pleasure of attending on the 7 and 8 of April 2005, you'll be rewarded with some of the very best in short film. The selection of films is an exciting mix for every taste. Ever wondered if Fair Trade was really fair? What happened to the jogger? Why is that coffin in the lake?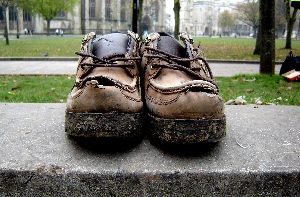 How did your eyeballs survive without Warrington Film Festival? For more information visit their website or email info@warringtonfilmfestival.co.uk.
SPRING CLEAN YOUR PET'S HOME TOO!
AS NATIONAL Spring Clean Week (8 April to 16 April 2006) approaches, Bayer Animal Health is urging pet owners across the UK to thoroughly clean their cat and dog bedding – in an effort to combat a range of illnesses caused by poor hygiene and inconsistent pet care routines.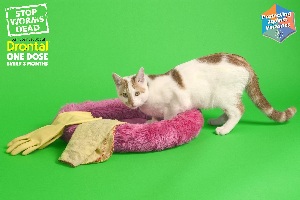 Fleas and parasitic worms (i.e. roundworm and tapeworm) can cause untold suffering to your pets, often resulting in undiagnosed problems such as diarrhoea, anorexia and extreme lethargy. Fleas can lay up to 27 eggs per day and these eggs are usually found where the animal spends most time, such as the pet's bed or a favourite armchair. The larvae, which hatch from these eggs, feed on organic debris, which can include tapeworm eggs. If a cat or dog then accidentally eats a flea carrying a parasite, the pet may develop a fully mature tapeworm within three weeks.

In addition, many people are unaware that some parasitic worms can cause disease in humans for example; Human toxocariasis (which can cause blindness) can be contracted by swallowing worm eggs inadvertently picked up from the environment or when you simply stroke a dog's fur.

Sabrina Stroud of Bayer Animal Health, explained:- "Modern households have fitted, often deep pile carpets which provide an ideal environment for fleas. In addition, the average temperature in homes has risen by 7°C in the past 15 years to now match the optimum temperature for a flea (between 18 and 25°C). As a result, there is an increased need to safeguard the health of not only your pet but also your family. Regular cleaning of pet bedding will help reduce the risk of parasites and, to avoid human infection, teaching children basic hygiene and washing your hands after handling your pet is important. However, the one and only way of making sure your pets and family remain healthy and 100 per cent free from fleas and worms is regular preventative treatment. As a minimum it is recommended to worm your pet at least four times a year and we would suggest treating pets for fleas on a monthly basis."
VOICE OF AN ANCIENT BUILDING
SCHOOLCHILDREN are in the dock this week as they tell stories inspired by St George's Hall. Building Voices is a project which celebrates the rich past and vibrant future of Liverpool through stories. Pupils from three schools will be spellbound by each others' tales in the Old Courtroom: Whitefield Primary, Our Lady of Good Help and St Anne's Catholic Primary school.

The Liverpool Culture Company has helped fund the project. Heritage and Historic Environment manager, Eileen Willshaw, said:- "Building Voices is an exciting new project that draws on Liverpool's natural ability to tell stories. Founded on the simple truth that buildings have and hold stories of their own, and that disused buildings inspire the imagination, it gives pupils an opportunity to engage with and explore the history of the city through the spoken word."

By bringing together old buildings and young voices the project celebrates the rich past and the vibrant future of the city. Whitefield Primary, Our Lady of Good Help and St Anne's Catholic Primary schools have spent the last eight weeks working with internationally-acclaimed storytellers, devising and creating stories inspired by St George's Hall, one of the most significant buildings in the city and on the 30 March at 2:15pm they will be performing their works in the Old Courtroom.