We wish to apologise unreservedly to all our readers for the slight delay in publication and reduced coverage this week. This is due to circumstances beyond our control.

St, George's Day Parade, Southport
Photograph by Patrick Trollope

THE Annual St George's Day parade took place in Southport over the weekend. Local Southport and area Scout Troops and Cubs took part in what is now a well established annual march, through the town, down Lord Street and ending at Holy Trinity Church for a service.

Click below to see more photos of the Walk

If the green box above does not show, you must download a new edition of Java. To get it just use this link:- java.com/en/index.jsp

Merseyside Police Rapid Response Praised.

THIS weekend, our paper had an unusual incident that required the rapid response of Merseyside Police. We cannot go into detail for legal reasons, but we would like to thank all the officers who helped and also we would like to go on record to praise the professional manner in which they conducted themselves throughout the incident. Our paper also wishes to go on record to thank the 'Emergency 999 phone operations' who tasked the incident which produced an extremely rapid response. We are very grateful. You are all a credit to Merseyside Police Force!

DON'T MISS MISS SOUTHPORT & MR SOUTHPORT

8:00pm at Havana Night Club, Southport on 29 April. Pop along and show your support for the models. The winner of the Miss Southport competition will be representing Southport and area in the Miss Engand competitions and if she goes through that... well, she might be the next Miss World! Not forgetting that for the ladies, you can see the lads fight it out on the catwalk for the title of Mr Southport and a place in the Mr England event. Havana might be the home venue of the next Mr World as well as the next Miss World.... So pop on down and take a look!

Tickets available on the door.
See misssouthport.com for more information.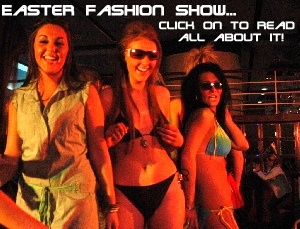 Letter to editor:- "Children with Disabilities Services."
St. George's Day photos
COULD LIVERPOOL MUM TAKE UK TITLE?
Vue Film Showing Times.
PM Tony helps launch UK Red Tractor Day
Easter Fashion Show...
Body of release
SOUTHPORT SPAR SHINES AT ANNUAL AWARDS
Go in search of the Ribble Estuary's amazing birdlife
SISTERS FOR SUSTAINABLE DEVELOPMENT MAKE THEIR MARK ON MERSEYSIDE
Liverpool's Shopper Culture Supports the High Street but still Over-Pollutes
Cancer Support – One Step at a Time
YOU CAN'T BEAT BEATLE ART
EVERTON LEGENDS LINE-UP FOR PUB'S CHARITY NIGHT
MUSEUM VISITS ON TARGET FOR 2008!
EVERTON LEGENDS LINE-UP FOR PUB'S CHARITY NIGHT
CAA FIGURES SHOW INCREASED AIR TRAFFIC AT UK AIRPORTS IN 2005
Film Friendly Liverpool Braves Riots to Make a Film!
MERSEYSIDE BLIND CHILDREN GO FOR GOLD
Online soap collection slips into the hands of Museum
Bank's funding helps Speke's budding gardeners
QUEEN'S AWARD FOR INNOVATION GOES TO MCL FOR ITS ANTI-FRAUD SYSTEM, HUNTER
MUSEUM OF LIVERPOOL GETS THE GO AHEAD
COMMUNITY PROJECTS BENEFIT FROM UNIQUE TRIATHLON
Track and signal failures impact on Merseyside
Educational scholarships manufacture future leaders
Cream & Hacienda @ Nation
At the Letter Box...
Child Exploitation and Online Protection!
North West nurses to challenge Government on NHS deficits

AMBER

Fashion Ltd.

All the best clothing a girl could ever want. 49 London Street. Official Clothing Supplier of Miss Southport 2006.
~HAPPY BIRTHDAY~
If you have someone you want to say happy birthday to, for free,
then use the email address below to send us the names
you want us say happy birthday to, and/or a photograph.
Email us today at:-

birthdays

@southportreporter.com