DRIVING NEED
YOUNG Brits race to get behind the wheel. Britons are buying their first set of wheels almost a decade younger than their parents, despite the ever-increasing cost of car maintenance. According to research out from car insurer easyMoney.com, today's young Brits have their first set of wheels by the time they turn 20, compared to their parents who weren't on the road until their 29th birthday.

But far from a generation of spoiled little darlings rising through the ranks, 42% of young Brits buy their own first car, with 25% relying on Mum and Dad to fund the purchase. And it's not cheap, today's generation of first-time drivers are shelling
out an average of £5,350 on their first car, with 80%
of these purchases being 2nd-hand motors.

36% of young Brits say the number 1 deterrent
from buying their first car is the high running cost and no wonder when the average spent by car owners to keep their motor on the road is £130* a
month. Harking back to the days of Grease and The Wild One, a new ride is considered the most important purchase for 31% of Britain's youth with the same group sacrificing a social life just to afford their motor.

In a bid to afford their first new car, 29% young
Britons sacrifice going out with their friends, 32% give up buying new clothes and 25% forgo such must-haves as the iPod. Meanwhile, 7% consider taking up a 2nd or 3rd job to afford their first car and 5% cut back on dating.

This need for speed has a variety of sources - 22% are driven by sex, believing a cool car renders them more attractive to the opposite sex. This could result in disappointment though as just 8% of the 870 women polled found boy racers attractive. 28% still believe a car directly benefits their love life and 62% feel that a car enhances their social life. In fact, 14% consider not having a car as a total embarrassment while 13% see using public transport as utterly humiliating. 10% meanwhile feel inspired by the silver screen, feeling the best film and TV characters have cool cars.

easyMoney.com spokesman, Stelios said:- "I was personally surprised that youngsters are willing to make so many sacrifices in order to be able to afford a car. I find it ironic that although many want a car because they feel it will improve their social life, a significant portion are also willing to do less socializing in order to save money for a car! Anyway, at least I am glad that I can make a small difference in their lives by making car insurance more affordable."

How far for your car?
The luxuries young Britons are sacrificing for their first set of wheels
1. Clothes (24%)
2. Going out with friends (32%)
3. CDs and DVDs (28%)
4. Buying alcohol (23%)
5. Booking holidays (21%)
6. Gifts for friends and family (15%)
7. Make-up (11%)
8. Books (10%)
9. Food (6%)
10. Dating (5%)
| | | | |
| --- | --- | --- | --- |
| Region | Age bought 1st car | Age parent 1st car | Would cut down on going out |
| London | 23 | 29 | 20 |
| Midlands | 23 | 30 | 20 |
| East Anglia | 23 | 26 | 19 |
| Wales | 25 | 33 | 18 |
| South West | 23 | 29 | 23 |
| South | 23 | 28 | 22 |
| Lancashire | 24 | 29 | 32 |
| North East | 24 | 30 | 20 |
| Yorkshire | 24 | 29 | 22 |
| Central Scotland | 25 | 33 | 16 |
| North Scotland | 26 | 26 | 23 |
DIVE WITH SHARKS FOR CHARITY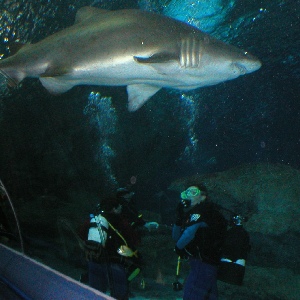 ARE YOU looking for a real challenge? If you are then here is an idea you might find interesting. Why not take the plunge and learn how to scuba dive - in a tank full of Stingrays, Moray eels and 10 foot long Sharks!

Many people from all over the UK have already tried this exciting event and were thrilled at their achievement. Now more places are available so
that you can come face to face with these creatures of the deep after a leading medical research charity has arranged these aquarium based 'Discover Scuba' diving sessions.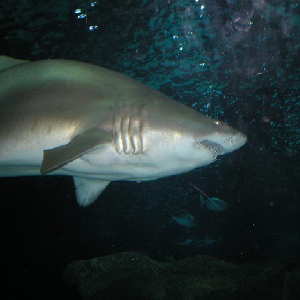 The Muscular Dystrophy Campaign is inviting local readers to book a place and raise the minimum sponsorship of just £320 to get a FREE dive.
Charles Horton, Regional Fundraising Manager for the charity says:- "This is an ideal opportunity for beginners to learn the basics of scuba diving. Anyone over eighteen can take part in this breath-taking event, even with no previous experience. Coming so close to the inhabitants of the deep is the ultimate challenge. It's a very unique opportunity that will also help us raise income to fund a possible cure for muscle disease".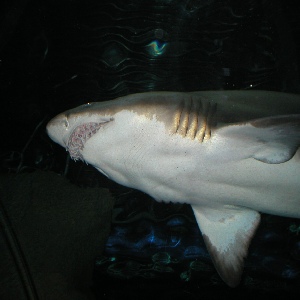 The dives take place on various dates in the coming months at the Blue Planet Aquarium in Ellesmere Port, Cheshire, which has been voted by Sky Travel as one of the top 10 places in the world to dive with sharks.
If the idea appeals to you, then contact the Regional Office of the Muscular Dystrophy Campaign on 01244 403012 for an information pack or email your details to charlesh@muscular-dystrophy.org.