Search for manufacturing stars


THE SEARCH is on to find Southport's manufacturing stars of 2006, with prestigious awards for companies large and small. Nominations have opened for this year's North West Business Awards presented by The Manufacturing Institute to recognise the exceptional achievements of the region's leading performers and the contribution they make to the UK economy and future prosperity.

As well as the top award of Business of the Year, which last year went to Bolton's Hitachi Automotive Systems Europe Ltd. there are special trophies for the Small Business of the Year and the Young Manufacturer of 2006, a new category for those 19 to 24 year old rising stars who are making a big difference to their companies.

There are also category awards that celebrate those leading companies that have proved their prowess in:-

* business improvement
* product innovation
* developing people
* supply chain development
* excellence in export

For the first time this year there is also a journalistic excellence award for those in the media who have done the most to promote public awareness and understanding of the manufacturing sector.

Dr Julie Madigan, chief executive of The Manufacturing Institute, said:- "With its £59 billion annual turnover and huge export trade, North West manufacturing makes a rich contribution to national wealth. We have many outstanding businesses in all sectors, of which the region can be rightly proud. This is their chance to fly the flag and have their hard work, commitment and achievements publicly recognised and rewarded."

The prestigious awards ceremony will take place at the North West Manufacturers' annual dinner in November, which is being held at Manchester United's Old Trafford as the climax to The Manufacturing Institute's three-day US/UK Manufacturing Summit.

Free entry to the awards can be completed online or by contacting Christine Phipps on 0161 874 3224 or email.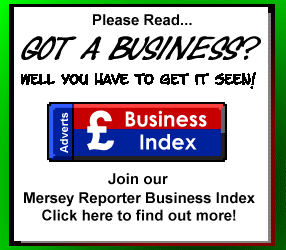 Merseyside Students go on Army Look at Life course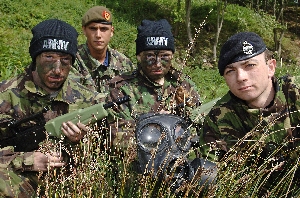 THE Liverpool Armed Forces Careers Office oppened its doors to 40 Merseyside students from Haydock High School, St Helens, Holly Lodge Girls College, West Derby, and Formby High attended Halton Brook training camp in Lancaster last week to commence their Army Look at Life (LAL) course.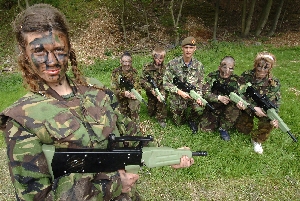 The one week residential course the students did that takes place at various training camps across the North West and provides teenagers with an insight into Army life. The course gives the youngsters a taste of what to expect during basic training if they join the Army.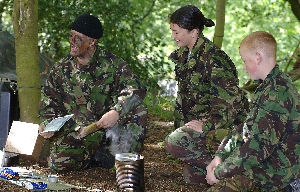 Throughout the week students took part in a variety of activities, including field craft activities such as camouflage, movement and survival techniques and personal security. They also completed the Army basic personal fitness assessment, participated in adventure training tasks like climbing, abseiling and orienteering and other sports activities.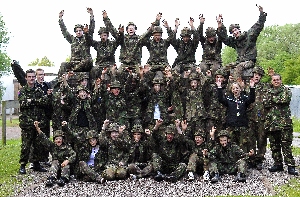 All the pupils received a certificate of achievement for completing and successfully passing the course.

For more information on The Army Look At Life course please contact the Liverpool Armed Forces Careers Office on 0151 236 1566 or visit:- army.mod.uk