2 LEADING LIVERPOOL SCIENTISTS WIN EPILEPSY RESEARCH GRANTS
THE Epilepsy Research Foundation has awarded grants to 2 of the cities leading scientists. Professor Ann Jacoby from the University of Liverpool has received a 3-year grant of over £57,000, while Dr Richard Appleton of the Roald Dahl EEG Unit at the Royal Liverpool Children's Hospital has been awarded over £6,500.

Professor Jacoby's grant will fund a study into the effects of being diagnosed with epilepsy on quality of life. She will look at factors such as the number of seizures a patient has, how successful their treatment is and how seizures affect the patients social interactions and psychological state.

Professor Jacoby explained:- "We will be sending questionnaires to 2,400 people for at least four years and collecting information on their health, everyday functioning and quality of life. By the end of the study we will know more about how to best support people diagnosed with epilepsy, both medically and socially."

Dr Appleton's grant will fund a study of "Refractory Convulsive Status Epilepticus" (RCSE), a form of epilepsy which is not successfully treated by drugs and can cause brain-damage or even death, particularly in children. Dr Appleton and his colleagues will carry out a national audit of RCSE in the UK and make a record of all children who are admitted to intensive care with RCSE over one year. Researchers will study how many children get RCSE, the causes of each individual case, what treatment was given to them and how they progress afterwards.

Dr Appleton explained:- "The study should indicate which treatments are the safest and most effective as currently there is little consensus amongst doctors about which drugs are best to use. Hopefully in the future the results will ensure fewer children suffer brain damage or death because of RCSE."

Leigh Slocombe, Executive Director of the Epilepsy Research Foundation, said:- "We are delighted to award these 2 grants to such interesting and important research programmes. We look forward to the results and hope that we can begin to make some valuable changes."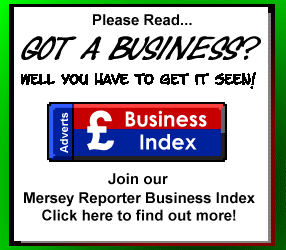 Myerscough College garden designs to be displayed at Southport Flower Show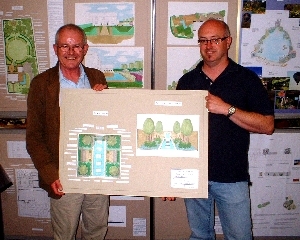 2 STUNDENTS at Myerscough College have won a student garden design competition sponsored by Southport Flower Show. Their designs will now be built and displayed at this year's Southport Flower Show on 17-20 August.

Helen Chaffer and Paul Richards are on the Foundation Degree in Garden Design course at Myerscough College. The theme of the competition for this year is water so their designs incorporate unique water features.

The budget for each garden is £5000 and both designs will be built for the Southport Flower Show.

John Smyth, a Tutor in Garden Design at Myerscough College, said:- "This is an excellent opportunity for the students to have their work exhibited at such a high profile event and will put them in good stead for the future careers."

The attached photo shows John Smyth with one of the winners, Paul Richards and his winning design at the recent Garden Design Exhibition held at Myerscough College. Paul, aged 38, from Ormskirk, plans to become a full time Garden Designer on completing the course. His garden, which will be built at Southport Flower Show, is a 6 metre by 6 metre symmetrical design. There is a rill of water across the centre with square stepping stones and three walls surrounding the garden. Trees are positioned in each corner and there are benches placed at either side of the water.

The Garden Design Exhibition was an opportunity for the public to view garden and landscape designs and other project work by final year garden design students. Work of outstanding quality and design flair was on show revealing the artistic and creative skills of twenty students. The exhibition attracted hundreds of visitors, many of them enquiring about having their own gardens designed and thereby launching the careers of some of the students. There will be a second chance to see their work, which will be on display during the College Open Day and Country Fair on Sunday 4 June 10.00am-6.00pm.

For further information about courses offered at Myerscough College see www.myerscough.ac.uk