A novel approach to customer service
THE latest chapter in Liverpool's One Stop Shop saga is about to begin. Council chiefs have given the green light for a joint library and One Stop Shop in Walton.

The existing Walton Library will be refurbished and kitted-out with new counters and cutting-edge computer equipment in a £1m project. It means local residents can look forward to a fantastic new community facility providing a huge range of council services on their doorstep, and top-class library too.

The city council's Executive Member for central services, Councillor Richard Marbrow, said:- "I'm delighted this has been given the go-ahead. It will provide a real boost to the Walton area. It's another step on our journey to create a huge family of One Stop Shops, serving every part of Liverpool. And by combining it with a library, it will bring council services closer to thousands more residents. Our existing joint One Stop Shops and libraries in Garston, Wavertree and Speke have already been a huge success. They are helping get people back into their local library - and have seen massive increases in new borrowers and book issues."

Walton library has been refurbished in recent years, but the new work will bring it right up-to-date. It will be fully accessible for disabled customers and include new 'self-service' facilities, ending the need for many customers to queue at the counter.

The One Stop Shop will give people access to all council services under one roof, from benefits to council tax and from housing to education awards. Highly trained staff will use the latest technology to cut waiting times and improve customer service in modern, comfortable surroundings.

Council Leader Warren Bradley, said:- "Liverpool's libraries play a vital role in the city - serving as a focal point for communities, providing an invaluable educational and recreational resource and giving people free computer access. Likewise, our One Stop Shops are hugely important to local people, bringing a full range of council services to people's doorsteps - so it's great to see the partnership between our libraries and One Stop Shops going from strength to strength. This hi-tech new facility for the Walton area is part of our drive to provide top-class, joined-up services for all our communities."

The new facility, due to open in 2007, will be the 11th One Stop Shop in the city, and the fourth joint One Stop Shop and library. It is funded by the Neighbourhood Renewal Fund (NRF).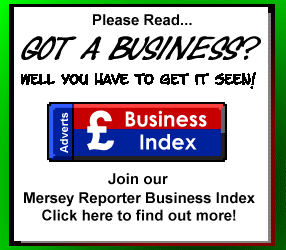 Mayor-der she wrote
MYSTERIOUSLY, Liverpool's new Lord Mayor has a passing resemblance to Miss Marple and loves nothing more than a bit of murder mystery!

Councillor Joan Lang, aged 79, became Liverpool's Lord Mayor at a special ceremony in the Town Hall. Joan said:- "I love relaxing with a really intriguing murder-mystery book, but I'm not worried about losing some of my spare time during my mayoral term. In fact, I'm positive that there will be plenty of suspense and excitement in the forthcoming year with big events surrounding the city's 800th birthday and the run up to Capital of Culture. I'm sure it will rival the best Agatha Christie novel."

She will be the 8th woman in Liverpool's history to don the civic robes and will take the helm with her son Graham Seddon who becomes her Consort.

Councillor Lang said:- "I'm really looking forward to my mayoral year and sharing it with my son. I can't wait to meet lots of new people. I'm going to be attending many events and mix with people from all walks of life which will be really interesting. And of course I'll be Lord Mayor during the first part of Liverpool's 800th birthday so it will be wonderful to play a central role in those celebrations."

Joan is a born and bred Liverpudlian. Brought up in the Walton area of the city, she attended Queen Mary High School and after leaving school worked for the Pacific Steam Navigation and then 'The Penny in the Pound' which is now known as Merseyside's Hospital Council.

After her first husband, Charles Seddon, passed away, Joan became actively involved in politics and through this, met her second husband Councillor Joe Lang whom she married in 1978. She was elected to represent the Warbreck Ward from 1984-1988 and then again from 1994 to date.

"I really wanted to be a councillor, because I want to be able to help people. I see my main role as making Liverpool a better place to live for all the residents - they elected me after all so they are my number one priority."

During her 16 years at the city council, Joan has served on both the Planning Committee and the Tourism and Culture Select Committee.

In her spare time Joan not only unwinds by delving into her murder mystery novels, but she is also the secretary of the Evergreen Club in Walton which helps pensioners get out and about on short break holidays.

Graham was educated at the Liverpool Institute High School, now known as LIPA, and currently works for Barclays bank. He said:- "I'm really looking forward to taking on the role of my Mother's Consort. Although I think it will be a real challenge, I'm delighted to have been given the opportunity to represent this city which I'm so proud of."

Graham's interests include veteran and vintage cars and real ale. He enjoys researching the history of the city and likes to give his brain a workout by regularly taking part in pub quizzes.

Councillor Lang's chosen charities for the year are the North West Air Ambulance, Royal British Legion and PDSA (the People's Dispensary for Sick Animals).