APPEAL FOR WITNESSES AND HELP TO A ROBBERY ON SCARISBRICK NEW ROAD.
MERSEYSIDE Police are appealing for witnesses to a robbery in Southport.

At around 4am on Saturday 20 May, a man was using his mobile phone whilst sheltering from the rain in the bus shelter on Scarisbrick New Road, opposite the WO Suttons pub. He was then approached by an offender who asked whether he could use the mobile. When the victim replied no, he was assaulted and the phone was snatched from his grip. The offender walked
away with the property in the direction of Kew, leaving the victim suffering from injuries to his head, legs and arms.

The offender is described as white, 5ft 6in tall, with very short blonde hair. He is believed to be around 35 years of age and spoke with a local accent. He is of a stocky build and has a round face. At the time of the
incident, he was wearing a dark blue tracksuit top, jeans and white trainers.

Merseyside Police would like to urge anyone who witnessed the incident, or who has more information, to contact Crimestoppers on 0800 555 111.
ROBBERY ON LORD STREET, SOUTHPORT
MERSEYSIDE Police are appealing for information following an assault in Southport.

Between 2am and 4am on Sunday 21 May 2006 a 25 year old local man was chased from Hulme Street onto Lord Street by about 6 men.

The victim and his girlfriend got into a taxi at the front of the Scarisbrick Hotel. The men then opened the taxi's doors and the victim was assaulted by the offenders. The taxi drove away from the scene.

The victim got home and realised that he had a stab wound to his side. He was taken to Southport Hospital where he was treated for the wound and for
bruising and swelling.

The knife was described as being silver bladed, about 4 inches long and with a slightly longer, dark handle.

Detectives are appealing for the taxi driver or for anyone who witnessed the incident to come forward by contacting Crimestoppers on 0800 555 111.
Help Find Next of kin of Dennis Murphy
SEFTON Coroner's Officers on 26 May put out an appeal to help them find the next of kin of a man who died in Netherton to come forward.

Dennis Murphy, aged 74, died at his home in Captains Lane in Netherton on Wednesday 24 May 2006. There are no suspicious circumstances surrounding his death.

Coroners officers believe that Mr. Murphy had previously been married although it is not known whether his wife passed away or if they divorced. It is also believed that Mr. Murphy has children.

Anyone who may be related to or who may know of Mr. Murphy's relatives is asked to contact Sefton Coroners Office on 0151 777 3480.
BURGLARY ON LORD STREET, SOUTHPORT
MERSEYSIDE Police are appealing for information following a burglary at a jewellers in Southport.

At about 00.15am on Monday 22 May a substantial amount of jewellery and watches was stolen by 2 suspects from a shop on Lord Street.

The two men, both believed to be wearing dark clothing, gloves and masks made off out of the rear of the premises, possibly in the direction of West Street.

The following items were stolen:-

OMEGA
Planet Ocean
Seamaster diver
Double Eagle Constellation
Constellation small quartz
Seamaster Aqua Terra

BREITLING
Colt Automatic
Colt Quartz Superquartz
Colt Ocean Super Quartz

Anyone who witnessed the incident or knows who is selling items like those named, is asked to contact Crimestoppers on 0800 555 111.
E-FIT RELEASED ATTEMPTED ROBBERY ON HAMPTON ROAD IN SOUTHPORT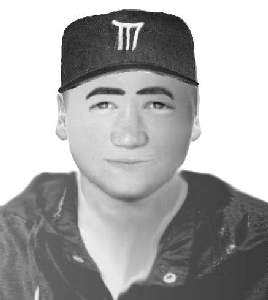 MERSEYSIDE Police have released an e-fit of a man they want to talk to in connection with an attempted robbery at Tight Lines Angling Store on Hampton Road, Southport at about 7.40pm on Saturday 20 May 2006.

Shortly after closing a man entered the shop armed with a knife demanding money from staff.

The 40 year old member of staff attempted to grab the knife from the attacker and received minor cuts to his hand.

The attacker left the shop empty handed and on foot along Hampton Road, in the direction of Virginia Street and Forest Road.

The man was wearing a blue tracksuit top, a black or dark cap with a white motif on the front and is described as having a foreign accent, possibly South African.

Anyone who can identify the man or has information that could help with the investigation call detectives on 0151 777 3116. Alternatively you can give information anonymously to Crimestoppers on 0800 555 111.