Cyclone Comes Crashing Down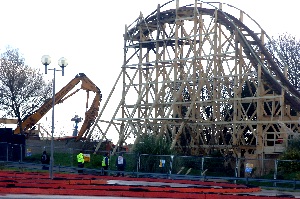 SOUTHPORT'S Southport historic Cyclone was being demolished on Monday 20 November by a large prehistoric looking caterpillar excavator.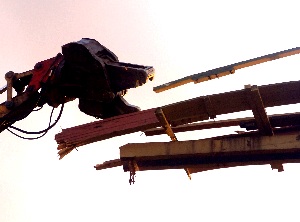 It's long boom, moved a large hydraulic multi purpose jaw around the structure crushing and ripping large chunks out of the wooden and metal framework.

A 6-foot metal fence is to be erected around the site to deter any demonstrators out. We got told that a contractor told a demonstrator that:- "It is an unfortunate end to the ride, but we are only doing a job. We have found out that the wooden structures are all rotten, so for safety sake we will have to take it down."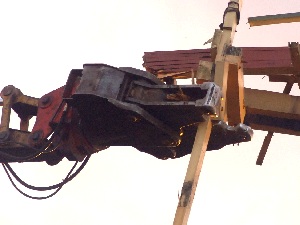 These are a few photographs as the work started in pulling the model section down. .