New Hotel Underway...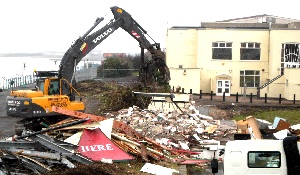 AFTER a long wait Southport's latest development is now underway between the existing Southport Theatre and Floral Hall complex and the Marine Parade bridge. The land is now being cleared to make way for a new hotel and exhibition hall, with a casino.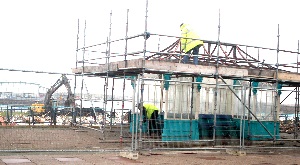 Some in Southport are now asking questions if this is a good more with several hotels now under construction, now we have lost Pleasureland.
Email us your views to our newsroom.
CALLING ALL PROGRAMMERS...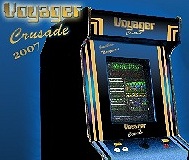 ONLY a few days off now to the start of an international challenge to find the next generation of retro style arcade game programmers and you can come to the start of the crusade! The crusade will be launched at the FAB Cafe, Hope St, Liverpool on 21 February 2007 from 8:30pm to 11:00pm. The competition will run until to 1 August 2007 and a short list announced on the 15 August 2007.
The competition is open to amateurs and student game programmers only, so it will prove to be a very big help to any programmer who wants to get more than a foot into the highly competitive games industry!
The big announcement of the results on 25 August 2007 will swiftly be followed by the Winning Game Launch Party on 3 October 2007!
The Voyager Crusade is being run for TV personality and enthusiastic game collector Jonathan Thompson. It is also being backed by 80's pop star Clint Boon on the opening night and through out. But also lending his support to the crusade, through out the competition, will be Darth Vader him self... Dave Prowse, who will be signing the wining game designers cabinet! Sadly Dave will not be at the opening night, but the night will have TV, local and national radio as well as national and international newspapers!
If the event is successful we can now reveal that it could lead to the building of a very special museum. More will be announced as the event goes on.
For more information and/or to enter please visit the competition website.