Bar Velvet Re-Opens...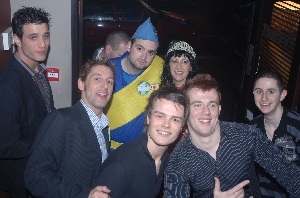 THE coolest venue in Southport for 21's and over re-opened in style on Saturday 24 February 2006. The bar whose tag line says:- "The sexiest haunt in town" lives up to its words. The venue offers a fantastic atmosphere, soft lighting and very relaxing seating, mixed with funky music and hot and cold drinks all day and night, what more could you ask for? This was a fantastic night and if it is anything to go by, well worth revisiting. We will be back!
Click here on for more photographs taken at the re-opening of the upstairs bar...
PUB QUIZ NIGHT!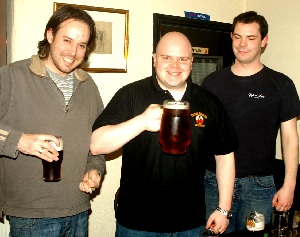 YEP, yet another Sunday will see Mark Lee and our editor Patrick Trollope taking to the Ship and Anchor pub on Cable Street, off Nevill Street, Southport. The night's games will start at 9:00pm on the dot. Entry per person is only £2.00. With just 40 to 50 questions, split in to rounds of 10, it is a fun way to spend a Sunday night. The winners on Sunday 21 February 2007 where "The Supper Quiz Team."
The West Lancs. Big Band
ON the 4 March 2007 the WLBB will be playing live at the Beaufort Hotel, situated on the A59, just 2 miles north of Ormskirk. The band will be playing yet more music of the Swing and jazz era. The event will commence from 8pm and admission is only £3.00 on the door. For more information please call J Hart on 01704 876 529.
Backers Photographs...
ON Saturday 24 February 2006 we popped around to Backers Bar in Southport. Due to a technical problem the photographs will be added to next weeks edition.