A MAD NIGHT AHEAD!

OUR editor Patrick Trollope as been conned with five other lads to be waxed for charity. Also six ladies including Natasha Robson from the Champion Newspaper will be challenged with an equally bad challenge! That's not all... The Theme of the night will be Pirates and as the night will see brave pirates roaming the pub... The captain has a fantastic challenge allowing the punters to win prizes.... Yes, the LUCKY DIP will be on offer! That's not forgetting Red Nose Style Food... Music by Dubble D, in Red Nose Format... Stocks... more will be reviled on the night.... The night will also have lots more on offer.... So shipmates, join us all at the Ship and Anchor Pub on Cable Street, Southport, Off Nevil St. on Friday 16 March 2007 (RED NOSE DAY) for a night to remember! We also have a special prize on the night for anyone with young Kids! Yep, we have a family ticket for four people to give a way to go to see the third Fairytopia movie, Magic Of The Rainbow at the Vue Cinema at Ocean Plaza in Southport on 18 March 2007. The film sees Barbie playing the beautiful fairy Elina. Not only will your kids see the film, but on the day they will have a chance to be a fairy princess as well! This is thanks to films makers... See this link for more information about the night....

"NO BULL!" Rodeo Night A Hit!!!

SPRINGBOK Trekkers had the rodeo back in town yet again for a fantastic night of bull riding with Rodeo Ride Entertainment. Lads and lasses competed for prizes, trying to hold on the bucking, spinning and bouncing mechanical bull that was erected in the middle of the bar. On offer to all who came in fancy dress was a free drink as well! This was an enjoyable night of fun for all who attended. Well, nearly all.... I fell off and did not win a prize....

The bar has informed us that it will be back, so keep an eye out for more information! Yeehar!

Click here to see lots more photos of the night!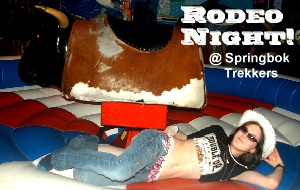 --- NEWS REPORTS ---
ifs Student Investor Challenge Regional Finals
Letters To Editor:- "Brockhouse Engineering, Southport?"
What happened at an EU Press Briefing?
PROTECTING VULNERABLE SEFTON COASTLINE MUST BE TOP PRIORITY
More Rodeo Night Photos
New holiday legislation could leave employees feeling blue
L0W PAY COMMISSION MUST AIM HIGHER
Business is poor on Wesley St.
Letters To Editor:- "Death of choice for pregnant women!"
Vue
Film Showing
Times
BOOK REVIEW:- "SAFE AREA GORAZDE"
60 years of service "Helping the whole RAF Family"
11 million energy wasting mistakes made every month
Young scientists are the key to the UK's future
SHELTER URGES RENTERS TO PROTECT DEPOSITS AGAINST ROGUE LANDLORDS
Improving life for Liverpool residents
Congratulations
49% OF WORKFORCE 'WORK IN AN UNHEALTHY ENVIRONMENT'
Mersey Waterfront will help keep Gormley statues on Crosby Beach
Merseyside companies warned to go green or risk going into the red
Photographic Exhibition:- "Another Place and Other Places"
Using Private Cars On Business Could Cost You Dear
Letter to the Editor:- "70 years old and trying to find my school friend."
Peter Brown Craven Minor League
DVD reaches out to black and ethnic minority groups
LICENSING HOLDS KEY TO BAILIFF BACKLASH
PUT your sun-tan lotion and beach towel away – have a funny holiday instead. Laughter Clinics
ROCKET SCIENTISTS - AGED 13
A GREAT SPACE FOR HOSPITALITY
Interest Rate Uncertainty Leads To Flatshare Boom in Liverpool
HAVE YOU GOT WHAT IT TAKES TO COMPETE WITH THE BEST?
Only Two Months to go!
~HAPPY BIRTHDAY~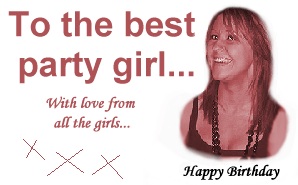 If you have someone you want to say happy birthday to, for free,
then use the email address below to send us the names
you want us say happy birthday to, and/or a photograph.
Email us today!