Comic Relief Call Center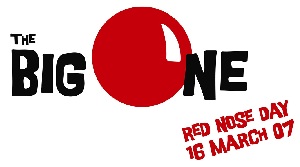 OPERATORS at Birkenhead-based The Contact Company did their bit for 11th Red Noses Day on Friday 16 March 2007 after being one of the host call centres for Comic Relief.

It was the first time a call centre from Wirral has been involved with the campaign and Asif Hamid, Chief Executive of The Contact Company, commented to us before the event:- "This is a great coup for The Wirral to have secured such a high profile campaign. We now need the community to come together and show the rest of the UK how fundraising is done in this part of the world!

We're looking for volunteers to supply and serve refreshments, businesses to make donations and provide helpers, and anything else that can be done to raise money for this worthwhile cause, and keep morale in the call centre at a high for the entire evening."

Since its launch in 1985, Comic Relief has raised over £425 million and sold over 45million noses and
raised cash that has help to change countless lives for the better, both in the UK and in Africa.
SCHOOLCHILDREN PIONEER TREE PLANTING INITIATIVES
SCHOOL children from across Merseyside will be taking part in national tree planting initiatives to help safeguard our native trees, hedgerows and create lasting woodland legacies. The two projects 'Hedge and Copse' packs and 'Seeds to Trees' will see thousands of schools across the UK taking part in tree planting activities over April 2007.

The initiatives are courteously of the Woodland Trust's ground-breaking 'Tree for All' campaign, which was launched in September 2004. It is the largest children's tree planting initiative the UK has ever seen and will inspire today's youngsters to engage with nature and become environmental custodians of the future.

Paul Bunton of the Woodland Trust comments:- "Because of modern lifestyles, many children are growing up with little connection with their natural environment. Tree For All - the UK's largest ever children's tree planting campaign - is about inspiring young people to become future guardians of the natural environment and to encourage people to become more in touch with nature, increasing understanding and enjoyment of woodland.

The school children will help to create havens for thousands of species and woodland areas for future generations to enjoy. Not only will they have the excitement of seeing their trees grow, but they will be able to plant the saplings in the school grounds."
Hedge & Copse Packs
Paul explains:- "Thousands of miles of hedgerows disappeared during the last century, in the wake of agricultural development. Our hedge and copse initiative goes some small way to address the balance by planting new hedgerows and copses. Planting them with help from the next generation is an effective way to get the message across that we need to conserve hedgerows and woods we have left and to replace the ones we have destroyed.

The planting of a hedge or copse will attract wildlife and give schools 'living classrooms' which pupils can enjoy for years to come. Each hedge and copse pack has instructions on how to plant the saplings and worksheets about the various species. Planting and using a hedge or copse can contribute to Key Stage 2 in science, numeracy, literacy and art and design."

Since the launch of the Trust's hedge and copse scheme in 2004, part of the Woodland Trust's Tree for All campaign, schoolchildren in Merseyside have contributed to the reinstatement of 60 miles of hedgerows in the UK. This is good news considering that since the 1930s, fifty per cent of the UK's ancient woods have been felled or damaged and 190,000km of hedgerow destroyed. The packs have reached as far as Fair Isle in the Shetlands, the remotest inhabited place in Britain, to Hull one of the least wooded cities in the UK. To find out how your school or youth group can get involved visit this link.
Seeds to Trees
During the next 18 months, thousands of youngsters will be planting seeds, before germinating and nurturing the young saplings and returning to the great outdoors to plant them. Over 1,000 schools across the entire UK will be receiving their packs very soon.

All participating schools will get off to a flying start by receiving one of the Trust's free birch seed growing kits, which include; a special growing tray, peat free compost, birch seed, course material and guidance notes prepared by the Woodland Trust

As well as the growing kits and instructions, an accompanying online facility which has additional educational resources for teachers and pupils; including fascinating facts, guides to sowing seeds,
games and puzzles.
For more information, visit there website.
MUD ON TOUR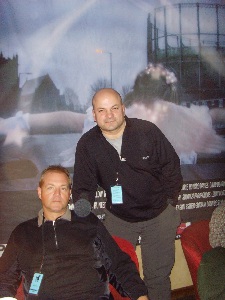 LIVERPOOL'S latest feature film, Under The Mud, has begun its world tour after premiering in the city last month – and its receiving rave reviews.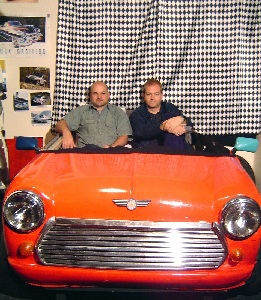 Under The Mud - created, written and dramatised by a group of Liverpool teenagers - received a standing ovation when it premiered at Liverpool's Philharmonic Hall last month and is now receiving an equally enthusiastic reception at festivals abroad. These include screenings in Ireland, Canada and the USA. "We couldn't have asked for a better response, every film festival we've visited has given us rave reviews", explains Solon Papadopoulos, the film's director.

The Victoria Film Festival, held near Vancouver, Canada, described the piece as:- "An invigoratingly, innovative, fiercely funny and achingly compelling portrait of a working-class Liverpool family - a tip of the cap to early Mike Leigh films."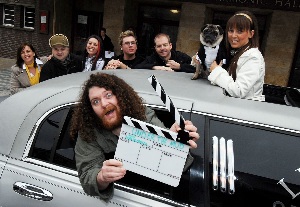 And at Colorado's Durango Film Festival, Sol, together with Producer Roy Boulter, were made to feel like returning heroes to the famous Western town, home to many famous John Ford and John Wayne cowboy shootouts.

Under the Mud was the only British feature in the festival, and the only feature to be selected by a unanimous decision by selectors.

However, in the lead up to the screenings Roy and Sol had some anxious moments. "We were a little concerned the fast-paced scouse accent wouldn't be understood by mid-west America. But most people seemed to laugh in all the right places, so it must have been ok," says Solon. "If there had been a Best Foreign Language section, I think we would have won!" adds Roy.

The producers travelled to the film festivals with assistance from North West Vision, the film, TV and digital media development agency for the Northwest, together with a grant from the UK Trade and Investment Department.

"At the festivals we did Q&As and film panels and had two screenings. The events also gave us the opportunity to meet fellow film makers and establish relationships for the next, and future projects," explains Solon.

Both judges and audiences alike appeared to appreciate the Liverpool duo's efforts to take their movie to the festivals. "There's no replacing that on the ground presence, whenever the film gets selected for a festival" says Roy.

Next up for Under The Mud is a screening in Californian wine country, at the Sonoma Valley Film Festival, where hopefully some Hollywood big-hitters will be able to sample a taste of Liverpool culture.

Unfortunately, although Solon and Roy won't be able to attend the California event, they definitely will be attending the world-famous Cannes Film Festival in May. Under The Mud is one of three major Liverpool-produced feature films which North West Vision will be supporting at the event.

Alice Morrison, North West Vision's Chief Executive, says huge emphasis will be placed on Liverpool's feature film output at this year's internationally-acclaimed event.

"Under The Mud fully deserves all the praise and attention it is currently getting. Some really exciting feature films have been made in Liverpool over recent years, and it's wonderful that three of those films – Under The Mud, Sparkle and Allotment, are premiering this year." says Alice.