Fairytopia @ Southport's Vue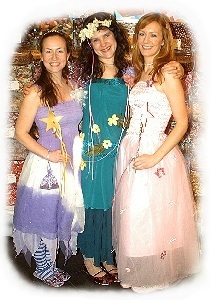 WHAT a day at Vue... On Mother's Day, 18 March 2007, a fantastic special showing was given to over 200 Mums and daughters who attended a "Barbie Fairy School". They also viewed a very special showing of the Barbie film called:- "Fairytopia, Magic Of The Rainbow".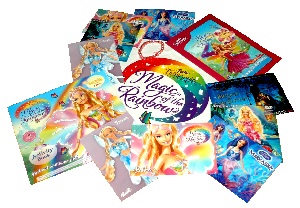 All who attended were given a free goody bag and they also took away the magic wands they had made in the fairy school.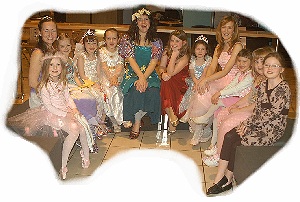 This 70 min of animation used computer graphics to form a magical family film. Directed by Walter P. Martishius and written by Elise Allen and Diane Duane, this film is the story about Barbie, aka Elina who finds her home land, Magic Meadow, has been overcome by evil Laverna who is killing the flowers and making the fairies unable to fly. So it is Barbie to the rescue with the help of Bibble, a puffball and a giant butterfly named Hue; they must join up to find Azura, a Guardian Fairy and save the day...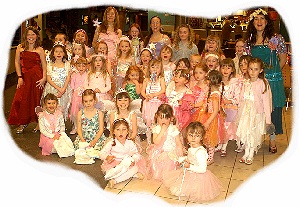 We would like to thank Mattel for giving us four tickets to give away at our Red Nose event, on Red Nose Day.
Chocolate Easter Nests Recipe
With thanks to www.fruisana.com.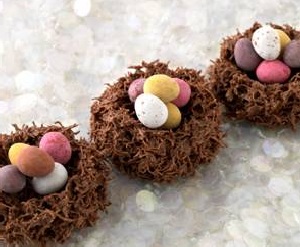 TO make you require:- 80g butter, 25g Fruisana Fruit Sugar, 25g cocoa powder, 115g milk chocolate, 2 tbsp golden syrup, 175g cornflakes, crushed, To finish: 115g mini chocolate Easter eggs.

To make you must place the butter, Fruisana, cocoa powder, milk chocolate and golden syrup in a medium sized saucepan. Very gentle heat and melt together, stirring all the time. This will ensure the mixture does not burn. Stir in the cornflakes and mix well. Place large spoonfuls of the mixture onto greaseproof paper and the shape into nests. Allow to set for at least 2 hours. Add mini Easter eggs and serve.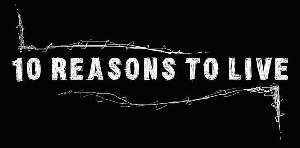 A LOCAL from Liverpool band called 10 Reasons to Live are due to play at the Barfly in Liverpool on 7 April 2007 and also at the International Pop Overthrow at the Cavern, Liverpool, in May 2007.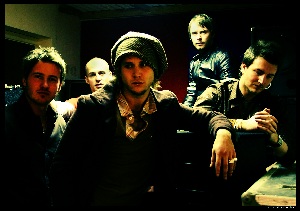 10 Reasons to Live got themselves together the old-fashioned way... All of them are childhood friends with a shared passion for music. They play loud and proud! It's a theme that infuses their personal style as you can hear the old-school American stadium rock influence running through their fresh, up-to-date modern rock/pop sound.

Although Liverpool-based, 10 Reasons to Live are no strangers to the world of international success as their accomplishments to date range from a charity tour of Mozambique in 2003, having their songs featured on big budget soundtracks such as Disney's 'Power Rangers' and the American TV movie 'Zenon 3' to a full-on nationwide stadium support slot with Bryan Adams in 2006, the interest garnered from which led to the crashing of the band's personal website as over 13000 hits in a week were registered by people wanting to hear more.

So keep any eye out for them... They have already been No. 3 in the download charts! Do not forget to go and see them play live...!
GIRLS ALOUD AT THE POPS!
GIRLS ALOUD, featuring Runcorn¹s Nicola Roberts, will make their first Pops appearance on 3 July 2006. Tickets for this show are now on sale! The nation¹s hottest all-girl, are the latest amazing name to confirm a show at the 2007 Liverpool Summer Pops. They join other confirmed acts Amy Winehouse, James Morrison, Deacon Blue, Mcfly, OMD and Steely Dan, with promoter Chas Cole promising the list of big names flooding to Liverpool, will continue to grow over the coming weeks.

With fourteen top ten singles and two number ones in the UK Singles Chart and record sales in excess of 3.9 million in the UK alone, Girls Aloud, originally brought together for ITV1's "Popstars, The Rivals" show five years ago, have become a pop phenomenon. They could well add to their tally of Number One singles with the official Comic Relief single, a cover of the Aerosmith classic "Walk This Way", which was released on Monday 12 March 2007.

"This is going to feel like a home town show for me. I know all about the Pops being a local girl and it should be a really great night for us!!!" said Nicola.

The band's recent greatest hits collection saw all of their singles included, from the number ones, "Sound Of The Underground" and "I'll Stand By You", to the brilliant "Love Machine", "Biology" and "Jump". Live the band have wowed arena and festival crowds alike, with their spectacular stage show.

Promoter Chas Cole said:- "What better way to celebrate Comic Relief Day than announce a show by the stars of this year¹s song, Girls Aloud? This announcement proves that, as usual, this year¹s Pops will feature both legendary names and the hottest contemporary acts. This week saw the completion of our new venue, the Aintree Pavilion, which will offer concert-goers a uniquely exciting experience. I can¹t wait to see the acts we¹ve got lined up for this year¹s Pops perform in such a wonderful arena."

Councillor Warren Bradley, Leader of Liverpool City Council, said:- "Girls Aloud are one of the UK¹s most successful groups, proving the Summer Pops' ability to attract some of the biggest names in music."

Jason Harborow, Chief Executive of the Liverpool Culture Company, said:- "Coming hot on the heels of yesterday¹s announcement about Steely Dan, the Summer Pops continues to cater for a variety of different audiences."