GOVERNMENT LAUNCHES HEALTHY LIVING INITIATIVE
THE Public Health Minister Caroline Flint on Thursday 15 March 2007 launched the Healthy Living Initiative, a programme to help families lead healthier lives.

A report published yesterday by the Medical Research Council Human Nutrition Research Centre and the Department of Health has used evidence from a diverse range of sources to identify the main areas where families with children under 11 need further support to limit the risk of unhealthy weight gain. These barriers are:-

· Limited parental awareness of weight status and associated health risks.

· Parental beliefs that a healthy lifestyle is too challenging.

· Pressures on parents which undermine healthy food choices.

· A perception that there are limited opportunities for active lifestyles.

The Government's Healthy Living programme will tackle these barriers through a range of initiatives
aimed at families with young children. It acknowledges that while there is a high level of awareness of the importance of good diet and physical activity, some parents need additional support to transfer awareness into action. The initiatives are designed to give parents the support and tools they need to recognise when their children are overweight and to tackle the problem. Building on existing programmes the initiatives will be rolled out throughout the year and into 2008 by the Government and its partners and which will focus on breaking down the barriers identified in the MRC report.

Caroline Flint said:- "Tackling overweight and obesity in children is complex because there are many factors which contribute to the problem. And while we have been successful in raising awareness of the importance of good nutrition and exercise, putting that awareness into action has proved more difficult for some families.

We know young families are aware of the 5 A Day message but are not necessarily eating 5 A Day. Top Tips for Top Mums will help families share ideas about what works for them in overcoming the barriers to a healthy diet.

Over the next 12 months we will be rolling out a series of other initiatives linking in with partner organisations across the public sector, the food manufacturing and retail sector and with voluntary organisations to support families live a healthy life based on a healthy diet and increased physically activity. The Healthy Living Initiative is about providing support when and where it's required and in a way that people will respond to."

The first initiative Top Tips for Top Mums is an extension of the highly successful 5 A Day campaign and encourages parents across the country to share tips and ideas with each other on how they get their children to eat more fruit and vegetables. Actress and mum of three Patsy Palmer will be supporting the campaign. A host of practical tips have been posted on website to help parents improve their children's' diets and share their own experiences.

Top Tips for Top Mums targets young families from low income backgrounds with children aged between two and 11. Recent research by the Food Standards Agency showed that only 46 per cent of people on lower incomes eat 5 A Day compared to 72 per cent of those on higher incomes. Reasons given by parents for their children not eating enough fruit and vegetables include cost, fussy eaters, limited time and cooking skills and a lack of structured meal times.

The Top Tips for Top Mums campaign comprises of the 5 A DAY website, a media campaign and partnerships with key retailers and other organisations. We are also producing TV and Radio filler advertisements which will be available to TV and Radio Networks from May 2007.

Launching Top Tips for Top Mums, Patsy Palmer said:- "As a working mum of three children under 15, I am very happy to be involved with the Top Tips for Top Mums campaign. It's really important that we encourage our children to enjoy eating more fruit and veg but I understand the problems us mums face, as kids can be so fussy when it comes to eating healthy food. This campaign will help by giving parents the opportunity to share ideas which have worked for them and their families and helped their kids eat more fruit and veg."

Co-author of the MRC HNR report Dr Susan Jebb said:- "Modern lifestyles favour obesity and our evidence shows that parents face challenges in promoting healthy eating and physically active lifestyles. The report provides a platform from which to consider how best to support parents with practical strategies to reduce the impact of the obesogenic environment. This report focuses on families, but tackling obesity will require unprecedented change across the whole of society."

Dr Frankie Phillips, dietitian and spokesperson for the British Dietetic Association said:- "Eating 5 a day sets kids up for a healthy lifestyle. Fruit and veg of different colours provide a wide range of vitamins, minerals, fibre and healthy antioxidants, which can help to protect the body throughout life. Research has shown that eating 5 or more a day can help to maintain a healthier diet. Looking to our children's' future, people who eat lots of fruit and veg can have a lower risk of heart disease, high blood pressure strokes and some cancers. To get the best benefit from the nutrients packed into fruit and veg, everyone should aim for a variety of different types and colours every day."
EVERTON FORMER PLAYERS SQUAD ANNOUNCED FOR BARCELONA CLASH
THE Everton Former Players squad to face FC Barcelona former players on the 28 March 2007 at Goodison Park has been announced.

Evertonians will take great delight in seeing former favourites Peter Reid and Paul Bracewell together in a midfield, which will also have Trevor Steven Meanwhile the prospect of seeing Adrian Heath pair up with Graeme Sharp again will be equally appealing to Blues fans.
The full squad is:-

Bobby Mimms
Graham Stuart
Ian Snodin
Alan Harper
Paul Bracewell
Trevor Steven
Peter Reid
Neil Pointon
Graeme Sharp
Adrian Heath
Mike Newell
Paul Wilkinson
Kevin Richardson
Dave Watson (Captain)
Howard Kendall (Manager)
Dave Watson who will captain the side on the night said:- "It will be terrific to get all these great lads together again and to lead them out in the Royal Blue of Everton for one more time. We are all looking forward to it."

The match which is to be held at Goodison Park on Wednesday 28 March 2007 will kick off at 7.30pm. Tickets are available at £10 for adults and £5 for OAP's and U16's from the box office at Goodison by calling 0870 442 1878 or online.

The match at Goodison is the crescendo of "Heritage Week" which is being staged by the Everton Collection Charitable Trust.

There is also an Exhibition at Goodison on Sunday 25 March 2007 when Everton fans get to see a taster of what will become the Everton Collection (free admission).
RUN SOUTHPORT RACES TO HELP FUND CURE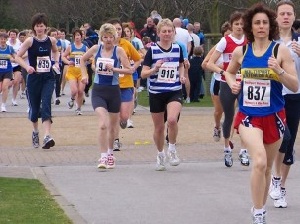 THE race is on to find local people who are prepared to run in this year's Southport April Fools races and raise funds for a medical research charity, as it continues to search for a cure for muscle wasting diseases.
As part of its 2007 'Every Second Counts' appeal, the Muscular Dystrophy Campaign is asking readers to enter the Southport races this year and to get sponsored for running. The races were previously known as the Good Friday races but have moved to 1 April 2006 this year.

In return, everyone who runs for the Muscular Dystrophy Campaign will be able to claim some great
sportswear rewards for the sponsorship they raise and will also be sent an 'Every Second Counts' running vest to show their support for the charity.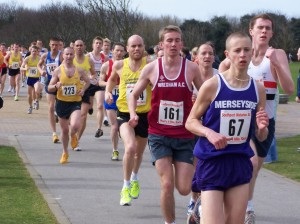 Says Charles Horton, Regional Fundraising Manager for the charity:- "We need as many people as possible to enter the Southport April Fools races raise sponsorship if we are going to beat this disease. Even if you have already entered, but would like to run for charity, we would like to hear from you. It's a great way to help others and help yourself to keep fit. People die from the effects of muscular dystrophy every week in the UK. Every second counts if we are to give people with muscular dystrophy a chance in the future."

The Southport races, which are four miles in length over a traffic free course in Victoria Park, take place on Sunday 1 April 2007, starting at 10.30am for ladies and 11.15am for men. To run in the race to raise funds for the Muscular Dystrophy Campaign, call their Regional Office on 01244 403012 or email.