NHS Central Register in Southport; a future in the National Health and Social Care Service
AT around 5pm on 27 March 2007, two passengers were detained by Greater Manchester Police at the security screening area in Terminal 3 at Manchester Airport following a routine test on liquids being carried as cabin baggage.

A random search by security personnel had revealed a number of undeclared sample-sized perfume bottles in the passengers' cabin baggage. These bottles were swabbed and initially gave an abnormal result.

The two women passengers, who were travelling with two young children, were questioned by police and subsequently released following extensive further tests on the liquids.

The passengers were travelling on a British Airways flight to Heathrow and were then due to board a British Mediterranean flight to Syria.

There were no flight delays as a result of the incident.
NEW SHOPS AND MANY INTERESTING FEATURES AT MODEL VILLAGE
YES... Southport's famous Model Railway Village will re-open on Saturday 31 March 2007 for a new season. Visitors will see an impressively refurbished town section with new shops and many interesting features.

The renovation of the site, which originally opened in 1996, has been undertaken despite winter's torrential downpours and fierce gales, which affected progress at the well appointed 1.5 acre village in King's Gardens, next to the Marine Lake Pedestrian Bridge.

However the bad weather has not prevented this popular attraction from opening for its 11th season. The village is composed of a beautiful landscape encompassed by an authentic miniature rail network and contains more than 200 1:18 scale models of dwellings, schools, retail units and communities based on the architecture and style of Lancashire and Merseyside. Few visitors to the village can resist the welcoming Tea Gardens & Café, with its speciality cream teas and delicious snacks.

Entry prices for 2007 have been retained at last year's level: Adults £2.95, Child £2.50 (under 1's free), Senior Citizens / Students £2.50, Family Ticket £10. The Model Railway Village is open daily from 10am (weather permitting) until the end of October.

For more information telephone 01704 538001 or visit southportmodelrailwayvillage.co.uk.
HELP IDENTIFY A CRIMINAL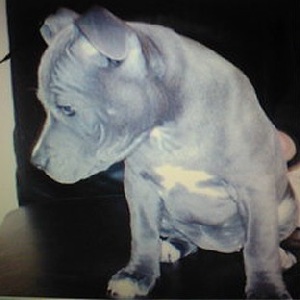 A HARD-TO-MISS offender who stole a cute puppy from its owners has been warned he has no place to hide – and urged to surrender the dog immediately.
The stocky thief – who has a tattoo of an American Pit Bull Terrier with cropped ears on the inside of his arm and is believed to be from Liverpool – snatched 11-week-old Sky from her female owner as they walked in a local beauty spot.

He then made off with his accomplice, driving away in a navy blue, four-door BMW that is undoubtedly stolen as its registration number, M75 VUD, is a false plate.

Just hours before Sky was stolen, the same man approached a second dog owner and was taking pictures of her Staffordshire Bull Terrier. He was later seen in the above car driving back and forth past the woman's home.

Sky's owners are offering cash for her return and have appealed to the thief, his friends and family or those who know where their dog is to help them.

Darren Hellam, 37, and Beverley Hilton, 42, were walking Sky - a distinctive blue and white Staffordshire Bull Terrier – in Seven Acres Country Park, near their home in Tongemoor, Bolton, when the dog was stolen at 12.30pm on March 27.

They were approached by a man who was stroking Sky and saying how much he liked dogs. He rolled up his sleeve to show them his tattoo.

Within seconds, he had grabbed Sky and ran off towards Lammer Lane, where he got in the car and drove off. He was accompanied by a second offender in an all-grey tracksuit with the hooded top up.

Darren explained:- "The police and I have all the details of this man and his car. He is so distinctive – someone out there knows a man with a pit bull tattoo on the inside of his arm and these people need to come forward. This man has stolen our dog either to keep for himself or to sell on and the message is clear – he may as well give her back now. Sky is too hot to handle, the word about her theft has already spread from Wales to Scotland and thousands of people are helping to look for her. If you see a dog that looks like Sky, are offered a dog like her for sale or know who this man with the tattoo is, please call us anonymously. We will pay to get our dog back."

The offender is white, aged 20 to 24r, 5ft 9 and has a very athletic build that suggests he is a regular gym user or bodybuilder. He has dark close-cropped hair and speaks with a Liverpool accent.

Darren and Beverley can be contacted on 07922 592784 or local police, who are investigating the theft.